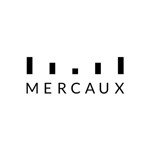 Mercaux
At Mercaux, our core mission is to see our clients achieving success. Our Client Success Team make this a reality every day. They are our very own team of retail experts, working with our clients through every step of their journey with Mercaux. As part of this "Meet the Client Success Team" mini-series, we will be speaking to each of our CSMs to highlight the fantastic work that they do and celebrate their value to the Mercaux team and our clients.

In our latest blog post, we're excited to introduce you to Anna Konstantinova. Anna is a Customer Success Manager at Mercaux who has been with us since April 2019.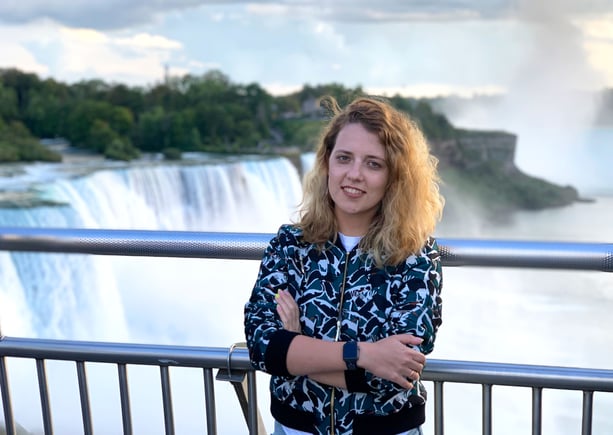 1) What made you choose to work for Mercaux?
It's simple, I wanted to change the world! We are quite a small but very fast developing company, and I can see the impact of our work, I can influence the product, I feel that I really own my part of the project, and I like knowing that what we do here has an impact on the changes happening in the whole retail industry today.

I'm an avid shopper myself, and I love going to physical stores, I usually find it very therapeutic, but there are so many moments when I almost find it frustrating to be in the store - with the waiting, with trying to find a particular shirt in a different size, or a particular size in another color, and I also hate being the person who is always telling the shop assistant that something is not right. So, for me working for Mercaux means doing something which makes the life of so many people easier and more enjoyable, it's really about bringing change.

2) What is your favourite Mercaux product feature and why?
There are a lot of exciting features, and we're always coming up with something new, but up until now I'd say it's the looks gallery. It's a very simple idea, but it's so powerful on so many levels: it helps and inspires the customers and gives them outfit combinations they might not have thought of themselves. Creating the looks, I believe, is also enjoyable and interesting for the sales staff, as it gives them the opportunity to play around with the products and explore the assortment. It's just very engaging for both sides.

3) What do retailers need to do to survive in the future?
I think it would be true to say (not only for retailers) that the most important skill today is the ability to learn, change and adapt and to do it fast. It's now not enough for retailers to just have good products, or to have good marketing, or to go digital, it's everything and much more. So, I believe what retailers will need to do is to always find new ways to work with customers, always find new tools and new ways to empower their staff, and they need to have the ability to adjust to the market and trends.

4) What is your best story from a client?
I love when I see the shift in the sales associate's mind, when I give training. There was one person who was really pushing back during the training: she had been working as a sales associate for over 10 years and was totally convinced that we cannot give her anything that would be helpful, just because she already has a lot of knowledge and experience. She was very sceptical and critical, but at some point started asking questions and exploring the tool, and after we finished, I got my "Ok, fine, that app is actually pretty cool!"

5) Tell us something unexpected about yourself.
I'm good at languages, I'm fluent in 5 of them, I studied a lot, but I also pick up quite fast – I'm based in Switzerland now, and it's usually quite unexpected for people to learn where I'm from as I've learned not only how to speak German, but also how to mimic different local dialects, and I find it hilarious how people try to guess which tiny Swiss village I was born in.
Also I am into boxing! I've been doing boxing for almost 3 years now, and I love it! I find it very stress-relieving, although I guess I don't really look like a martial arts person!