March 3, 2021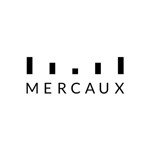 Mercaux
We are pleased to announce a new integration with Salesforce Commerce Cloud, the fastest path to unified commerce. Commerce Cloud enables brands to provide personalised experiences for shoppers that span web, mobile, social and in-store.
The new two-way integration between Mercaux and Salesforce Commerce Cloud brings key benefits for retailers:
Omnichannel Capabilities:

Retailers can

benefit from displaying the full online catalogue, product availability and online customer insights in the Mercaux App in-store, increasing conversion and sales through integration with Salesforce Commerce Cloud

Amplifying Unique Content from Store:

Authentic content created by

Sales Associates in-store via the Mercaux App (such as 'Looks' creation) can be displayed and made shoppable online, encouraging shoppers to purchase complete looks, increasing the basket size (UPT)
Mercaux's integration empowers customers with advanced omnichannel, clienteling, in-store content creation (from Store Associates) and in-store data collection. Sales Associates can access all online product and availability information from Commerce Cloud to show customers the endless aisle of products available, both in-store and online. Furthermore, the integration will allow customers in-store to place online orders or click & collect in another store if a product is not available. Accessing these omnichannel capabilities reduces lost sales and improves conversion for retailers.
In addition to accessing the endless aisle, store associates will also be able to call upon the full online and offline engagement history - including purchases, wish lists and observations from previous visit - of a customer to deliver a personalised clienteling in-store experience, further increasing the likelihood of purchase, repeat visits and increasing the customer's all important lifetime value (LTV).
The integration gives eCommerce teams access to unique content created in-store by Sales Associates, such as 'Looks' creation (where individual items from a retailer's catalogue are bulked together by Sales Associates using an intuitive drag and drop tool in the Mercaux App, to create complete looks). These Looks can then be displayed online to encourage shoppers to 'Shop The Look' instead of purchasing individual products, increasing the basket size of online shoppers.
Looks Gallery Page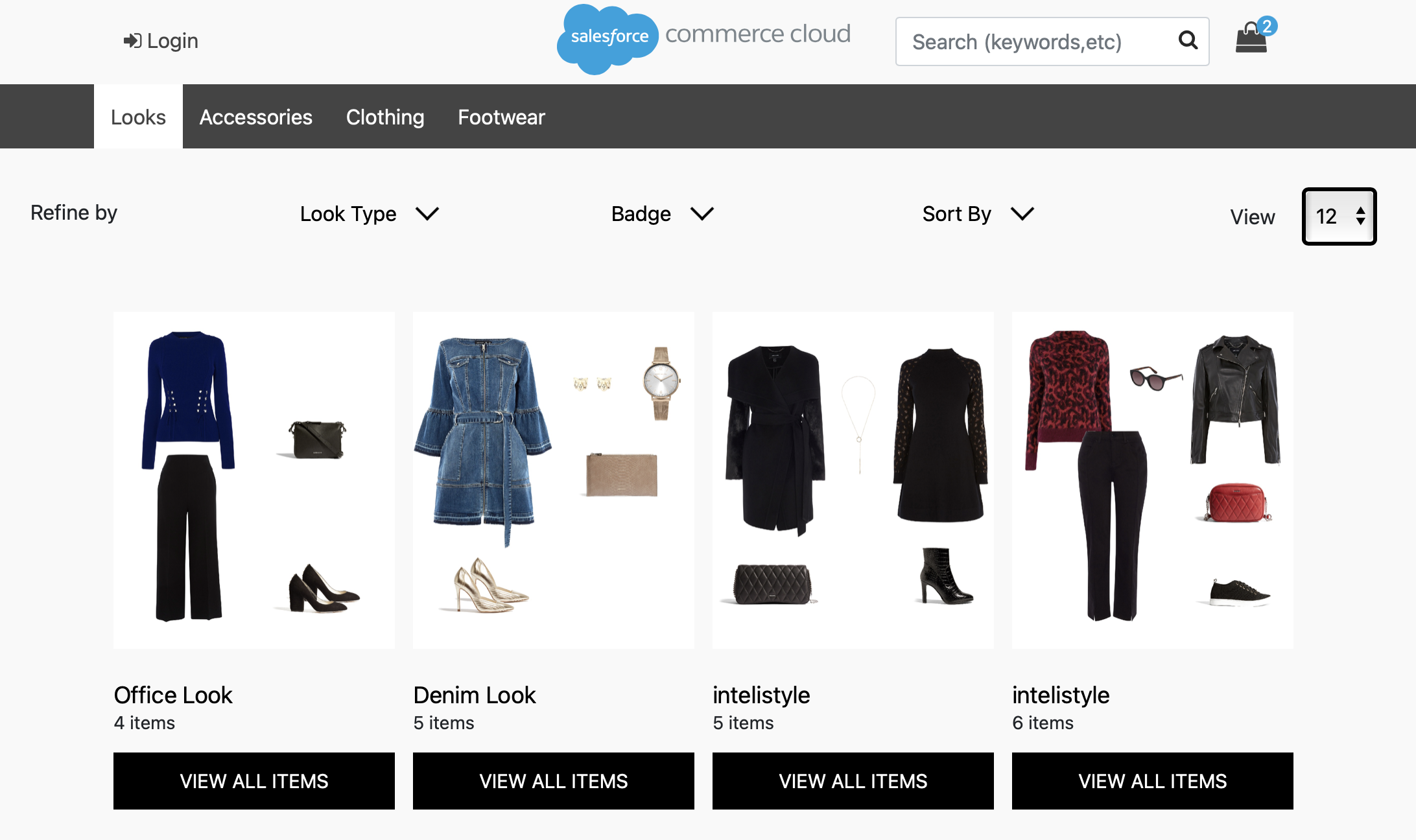 'Shop the Look' Functionality & Add to Basket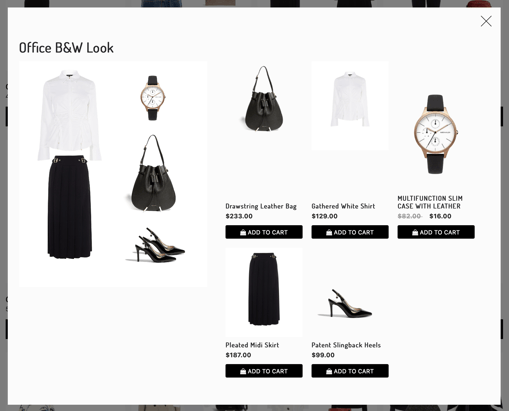 Speaking of the partnership, Olga Kotsur, co-founder & CEO of Mercaux commented. "We have seen an incredible acceleration in the appetite for digital innovation from retailers and consumers following the turbulence from lockdown. This collaboration with Commerce Cloud is another important step in supporting retailers in their digital transformation and unified commerce ambitions."
Kotsur concludes, "For those customers returning to stores post-lockdown, this will reward them by making it a more enjoyable and personalised shopping experience, whilst giving retailers more opportunities to generate much needed revenues."
Find Styling Recommendations to 'Complete the Look'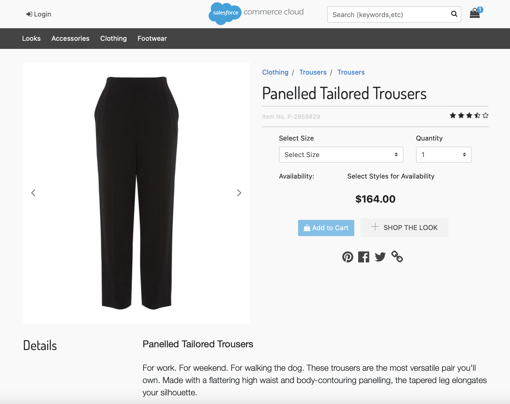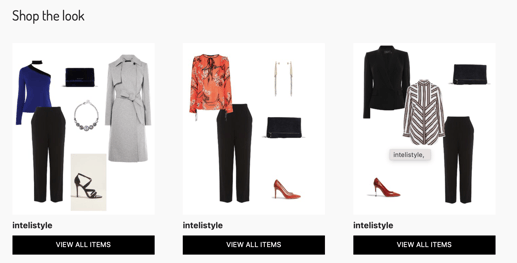 What's next?
Plans for future developments will see the introduction of a communications widget, which will allow customers shopping on Commerce Cloud to speak directly with Sales Associates in-store for product and styling advice.
For more information on this new integration, visit Mercaux on the Salesforce Commerce Cloud marketplace.
To find out more about Mercaux's partner network - be it our tech, ecosystem, or consulting partners - please visit our dedicated Partnership Page.