April 17, 2020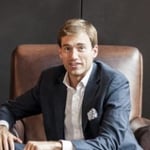 Jonathan Horemans
Strategic Business Development, Mercaux
It is not about when but how - retail executives should use this time to come out stronger on the other side
For the majority of retailers, the current pandemic has led to an unprecedented number of store closures, business downtime and furloughed members of staff. There is no denying that this will have a significant and long-lasting impact, not only on revenues, but also on what it means to be a successful retailer in the future.
Strong leaders understand that agility and innovation are necessary to navigate through these uncertain times. There are a number of key considerations, operational 'clean-ups' and tactical decisions that retail executives should be making now to ensure that they come out stronger on their return. In that regard, competitors in terms of numbers may be smaller, but the competition for winning back customers will be harder when stores reopen.
Below are the main areas that we see leading retail executives focusing on now.
1. Implementing innovative ways to support & optimise the sales teams
It is likely that the sales teams' size and skill set will no longer be aligned with the retailer's needs when stores reopen. Depending on the decision that the organisation has made, initially overstaffing may be an issue as footfall remains low, or understaffing could be the problem following employee layoffs. Some of the sales team may also be unsure of how to begin selling again in the climate following the pandemic – what is the new socially acceptable way to best interact with customers?
The key to approach the above situations is to ensure that sales colleagues are strong brand ambassadors, able to connect with customers in a way they are happy with and have strong product knowledge. Technology can assist with this, giving the in-store team the tools to help them adapt their sales approach. Many industry leaders are calling this human-powered technology — taking human product curation, content creation and person-to-person communication, and using technology to reach and fulfil to customers.
Here are a few examples of what we foresee happening:
Direct Communication & Personalisation


One of the most important things to consider throughout this situation is keeping teams close to customers.

There is an opportunity to find new ways for sales associates to directly interact with loyal customers remotely, online or through sending direct communications such as emails and text messages that include photos or videos of products in-store, enabling them to rebuild customer relationships that may have been lost.

Content Enrichment & Customer Engagement


Enable your sales colleagues to create human-curated and authentic product recommendations in-store based on feedback and preferences that can be shared with customers. Furthermore, they can create looks personalised for their customer which can be fed back and displayed on eCommerce versus having to rely only on AI & Algorithms which are often off the mark

Productivity & Connectivity


Enables salespeople to do more with less (saves time, improves staff performance). Manage sales associates directly from head office using engagement figures with the app (instead of employing area managers to manage staff)
2. Ensuring supply meets demand, both in-store and online
It is unclear whether customers will come flooding back to stores after being released from their homes, or if they will take caution, only slowly returning back to public places to keep a social distance from others. Economically speaking, for some disposable income will have built up from not shopping for months. For others, it will have decreased due to due salary cuts and unemployment. Whatever the case may be, retailers cannot afford to be saying "no" to a customer in any instance, especially due to misallocated inventory or lack of alternatives. Therefore, retailers should be implementing strategies and tools for a never-out-of-stock model.
One extreme of this is not selling the last available size of a particular product in-store, and instead fulfilling the purchase from online or through another store (Click & Collect) to ensure there is always one for customer to refer to. Similar to online shopping where you can filter by size, customers are sure to always find their desired product/size in-store.
One of the simplest technologies a retailer can and should offer now is the ability to buy online, and pick up in store (BOPIS, as it's known in retail circles). This model allows customers to limit the time they spend in public areas and enable retailers to continue operating their physical stores. This helps retailers save on labor costs and shipping costs, and the customer also wins because they have the added convenience of acquiring goods where they most wants them and with the piece of mind that human interaction is no longer a take it or leave it proposition
It is important that stock levels are always transparent. Giving sales colleagues access to availability enables them to place online orders and be better informed of product trends – passing valuable information on to the customer.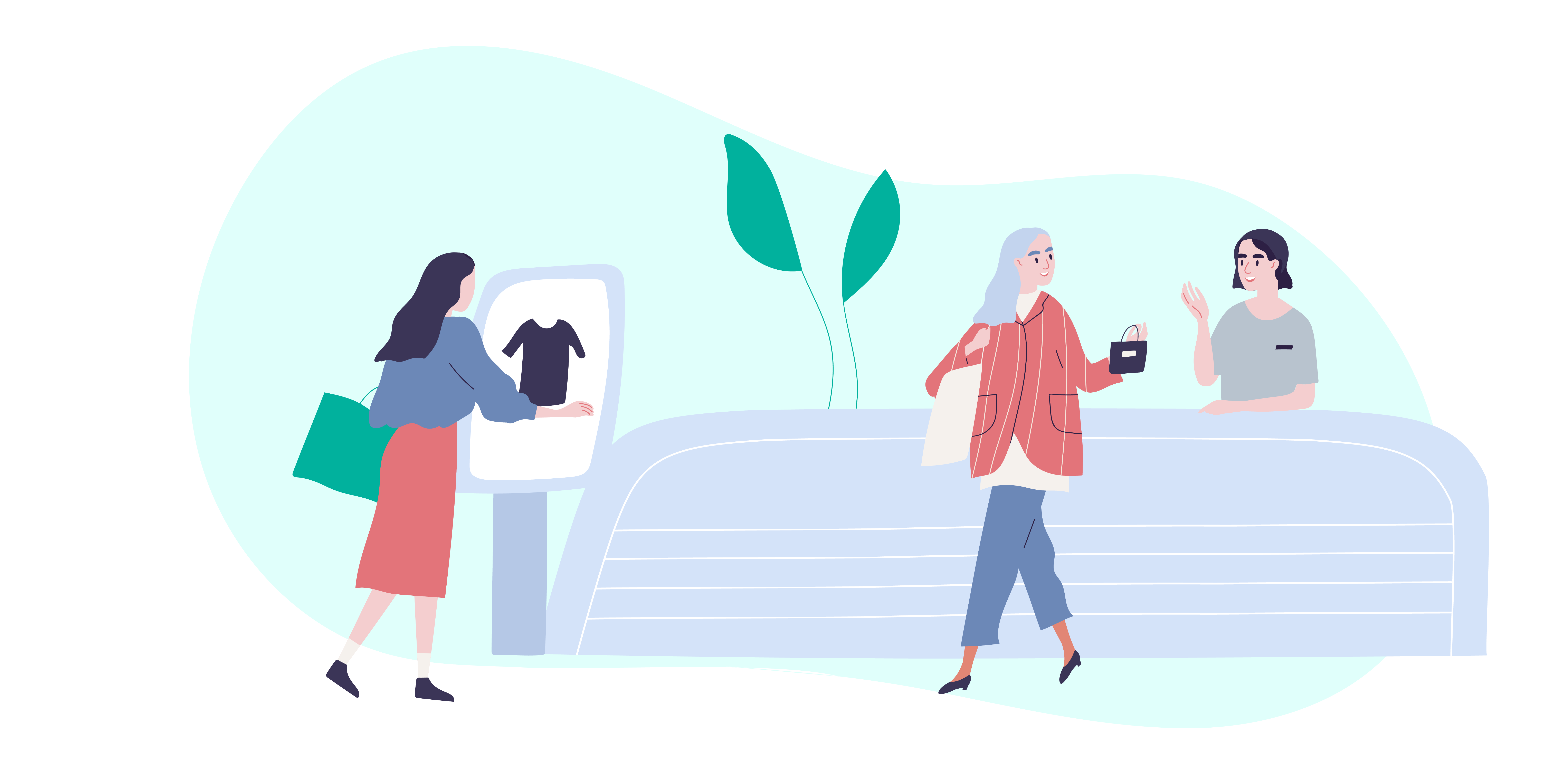 3. Blending online and in-store data
The best retailers have grown adept at harvesting consumer data online, understanding the buying behaviour of their customers and using it to optimise and personalise the shopping experience.
For the laggards, the pandemic has finally forced them to offer an online channel or face the consequences or zero revenue, which has been the case for companies like Primark.
During this downtime retailers should be spending time analysing how their ecommerce data can be leveraged in-store, mirroring the enhanced shopping experience from online in the physical retail environment.
Equally important, if offline data has not been properly captured, this time can be spent investigating new technologies that enable this.
In-store data is the key missing piece for most retailers being able to marry data together to fully understand their customers and retail business, from both online and offline. Combining online and offline data allows for better understanding of customers behaviour, allowing retailers to build a tailored experience specifically for the individual in-store.
4. Reviewing in-store strategy & positioning
Over the past few weeks, customers have been forced into using online channels if they want to purchase, unfortunately accelerating the erosion of brick-and-mortar. During this time, it's important to consider a store's strategy and positioning, ensuring relevance and a positive experience when they return.
It is likely that people may still be cautious about shopping when the lockdown is over. Making sure that stores have a plan in place and store design that allows for social distancing is key. This this will make customers feel more comfortable when shopping.
Self Service & Checkout
Leveraging self service and checkout technology will enable retailers to f

acilitate social distancing. These technologies not only eliminate the need for queuing but also reduces contact with store hardware, creating a safer environment for both staff and shoppers. Although Amazon's cashier-less stores are a prime example of this, there are easy to implement technologies that retailers can leverage now.

One such example is mobile self-checkout technology that allows shoppers to scan, pay and go on their personal mobile devices.
As we can see, there are many operational changes that can be made during this downtime. Whether it is taking the time to analyse data or investing technology, it is important to be reactive to what is happening in order to come back stronger on the other side.
Thank you for reading. Stay tuned for more insights. In the meantime, be safe and well.