March 19, 2021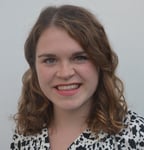 Faye Heron
Marketing Executive
Is "Conversational Commerce" to online retail what eCommerce was to offline retail? The continued rise of remote selling is disrupting the binary view of retail as composed exclusively of online versus offline. As retailers experiment with new ways to engage with their customers, whether that's in-store, online or remotely, we're turning our attention to Conversational Commerce - what is it, why it's important, and should it be considered a third channel to market?
We've spoken before about how the combined effects of the pandemic have disrupted customer expectations: customers have become so accustomed to shopping online that they now expect the same (if not more) from their in-store experience. Today's customers expect to find a consistent and personalised experience across your brand, whether that's online or in-store. But, alongside this rise in eCommerce popularity, we're seeing another emerging trend - the rise of "Conversational Commerce".
So, what is Conversational Commerce - and is it the next big thing?
Conversational commerce can take many forms, including in-store interactions, Live Chat conversations on your website, email correspondences, and video appointments. The possibilities are potentially endless, but, that said, the specific kind of Conversational Commerce we're talking about is the recent rise of remote selling that allows retailers to engage with and sell to at-home customers from within the comfort of their own homes.
Retailers have long been offering remote customer service in the form of automated chat bots, but what we're seeing now is how innovative retail players are taking their remote selling strategies up a level with highly personalised 121 strategies. There are big sales opportunities to be had if retailers can successfully implement conversational commerce, bridging the online-offline communication gap in the form of 121 customer dialogues. These personalised conversations help stimulate a new revenue stream, converting stay-at-home customers into sales opportunities by enhancing the shopper experience through delivering a hyper-personalised service and improving that all-important customer lifetime value.
And crucially, conversational commerce gives customers what they want - Mercaux's own research uncovered that 67% of customers were keen to engage with retailers through remote communication channels. When customers were asked which digital communication channels they would feel comfortable using to engage with Store Associates remotely, the results were striking:

Host Inbound & Outbound Conversations
Conversational Commerce provides a new two-way service channel for retailers. With Conversational Commerce, customers can strike up 121 conversations with your sales teams. As e-commerce shoppers, social media browsers or email marketing recipients, shoppers are given the digital tools to launch an immediate 121 WhatsApp conversation to ask for styling advice. Alternatively, vice versa, you can initiate timely outbound conversations with customers, either by extending in-store interactions with follow up messages, or by sending personalised notes such as "I can see it's nearly your birthday, would you like help picking an outfit?".
We've spoken a lot about the what, but what about the all-important why?
There are a number of key benefits to implementing conversational commerce:


Personalise with 121 Experiences
Despite the surge in ecommerce popularity, many customers are missing the human touch of in-store shopping. With Conversational Commerce, retailers can give customers the best of both worlds - personalised conversations with at-home customers through digital communication channels such as SMS, WhatsApp, video calling or good old email.
Going forward, successful retailers will focus on personalising their content as a way to retain existing brand-customer relationships and create new ones. This kind of personalisation is at the heart of 121 conversational commerce. Rather than send generic communications (via a chatbot or mass marketing email), it's important to give customers a VIP experience by emailing them personalised looks, customised baskets and bespoke discounts to inspire them to keep shopping with your brand. When conversational commerce is integrated with clienteling capabilities, retailers can tailor their communication in line with customers' individual preferences, personalising communication that will drive sales in the short-term, while improving customer loyalty and lifetime value (LTV) in the long run.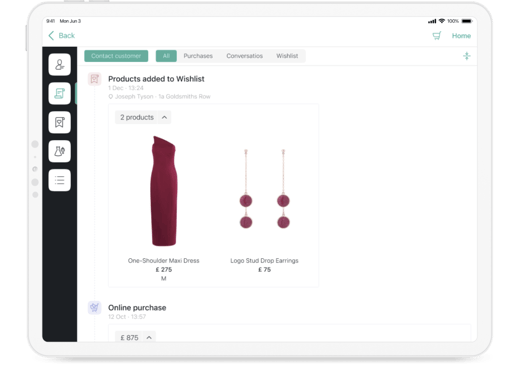 Access Complete Customer Behaviour in the Mercaux App
Capture 360 Customer Behaviour Data
Conversational commerce offers a new way for retailers to collect - and then leverage - customer behaviour data. By deploying conversational commerce, retailers can initiate 121 dialogues with their customers, giving Sales Associates the chance to learn more about their customers, while also giving them the chance to act upon the insights they've already collected. With conversational commerce, you can utilise (and capture) unique customer behaviour to ensure that every conversation is tailored to that particular individual.
To put this in context, let's imagine that a sales associate views a pre-built list in Mercaux's Clienteling Solution of customers who have an upcoming birthday. The sales associate wants to send the customer a "Happy Birthday" message, with a product bundle and special discount. By leveraging a 360-view of the customer's previous engagement patterns with the brand (both online and in-store), harnessing detailed insights such as their personal wishlists and average order tickets, the Sales Associate can send a highly personalised birthday message designed to enhance the customer experience and boost loyalty.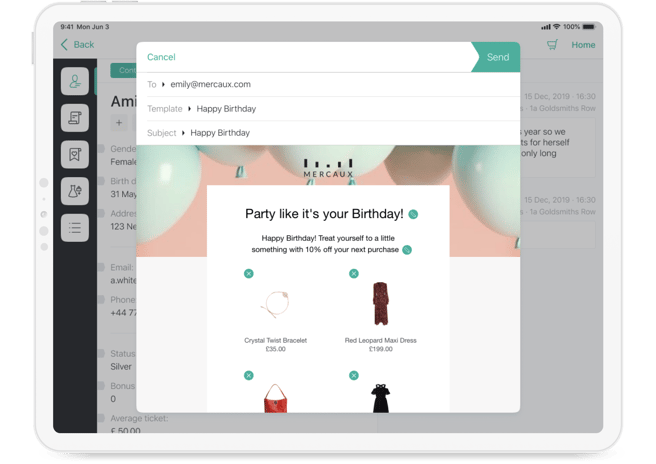 Drive Sales Uplift Across Existing Channels and Generate New Revenues
Conversational commerce is a brand new 121 service channel that helps provide marginal gains to your existing online and offline channels. By deploying conversational commerce, retailers can connect online and offline retail in the form of 121 customer dialogues, generating an incremental sales uplift across the business. Not only does conversational commerce generate incremental traffic to your website (as Sales Associates utilise SMS, WhatsApp, and emails to direct shoppers to your eCommerce site), but it can also drive new revenues by deploying outbound communications strategies that have never been used before. The act of sending personalised communications also helps to deliver improved conversion rates and bigger baskets. When treated to personalised shopping experiences (as with conversational commerce), McKinsey have demonstrated that customers don't just stay loyal, but transact with bigger baskets too.
So, what do you need to do next?
The good news is that, for most retailers, conversational commerce will not be dissimilar from your existing communication strategies. If you are already utilising Live Chat and email marketing, then perhaps start with trialling 121 versions alongside a long-term plan to roll out new conversational commerce options in the coming months.
With an uncertain time ahead for retailers, conversational commerce is one of the few reliable ways to continue engaging with stay-at-home customers. But, even after retailers open their doors once more, it's likely that these remote engagement tactics will continue to be part of retail's new normal. With the recent launch of a "Shop Now" functionality on social media platform, TikTok (joining the ecommerce functions on the likes of Instagram and Facebook), conversational commerce seems set to grow ever-stronger through these channels too.
If you have any questions about conversational commerce, and how to get started, please do not hesitate to get in touch with us.