May 21, 2020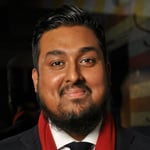 Tahmid Akthar
Content Executive
Reimagining the purpose of the retail store by considering new store concepts was set in motion long before the global crisis. We were already seeing brands take innovative leaps towards the "next normal", whilst others were falling by the wayside due to their legacy approach to brick-and-mortar shopping.
In fact, as far back as 2017 (lockdown has aged us all by years I feel) Business of Fashion ran a piece stating that in order to save retail you need to let it die - a commercial 'phoenix arising from the ashes' of some sense if you will. Beyond that, we had already begun to see the first blossoms of experiential retail with department stores and flagships dabbling with cupcake stands, beauty and grooming pop-ups and coffee shops.
But all that has been accelerated now due to the current way of the world. Retailers are looking towards the experience economy and increased digital-first stores to entice cautious, yet curious shoppers, to return. Stores have long moved away from its simple transactional heritage and are pivoting towards experiential destinations of discovery. Retailers need to begin understanding their consumers on a deeper level - the next generation of shoppers are searching for curated and personalised options rather than a mass of rails with items not available in their size. How brands react during this time is crucial - it sets you up for the long haul - figures from Edelman show that 65% of people agree that how a brand responds during the pandemic will significantly impact their likelihood to buy from there in the future. In addition to experiential shopping - a new accepted standard of social distancing has entered shoppers and retailers frame of mind. Retailers will have to focus spacious floor plans and contactless experiences as people look to stay safe whilst out shopping. The increased appetite for eCommerce will also drive retailers to provide the best of both worlds to connected consumers who will be keen on multiple fulfilment options and endless aisle style shopping concepts.
As such below are a few examples of brands who are taking innovative digital-first approaches to their retail outlets.
Design studio Fyra has created a boutique-style collection point called Box that eases the hassle of online shopping. With brands being pushed to create simple and enjoyable e-commerce experiences, the brick-and-mortar space emphasises the value of aesthetic and social elements in stores. Located in Helsinki, Box was designed for Posti, the Finnish postal service, and houses 600 storage lockers where people can pick up online orders. With its brightly hued interior, it has the aesthetic of a boutique while also being home to a number of practical features such as an unboxing area with a recycling zone, digital kiosks for returns, and fitting rooms. Box also features a 'spotlight section' in which brands can showcase select products and a lounge space where people can sit down and enjoy a cup of coffee.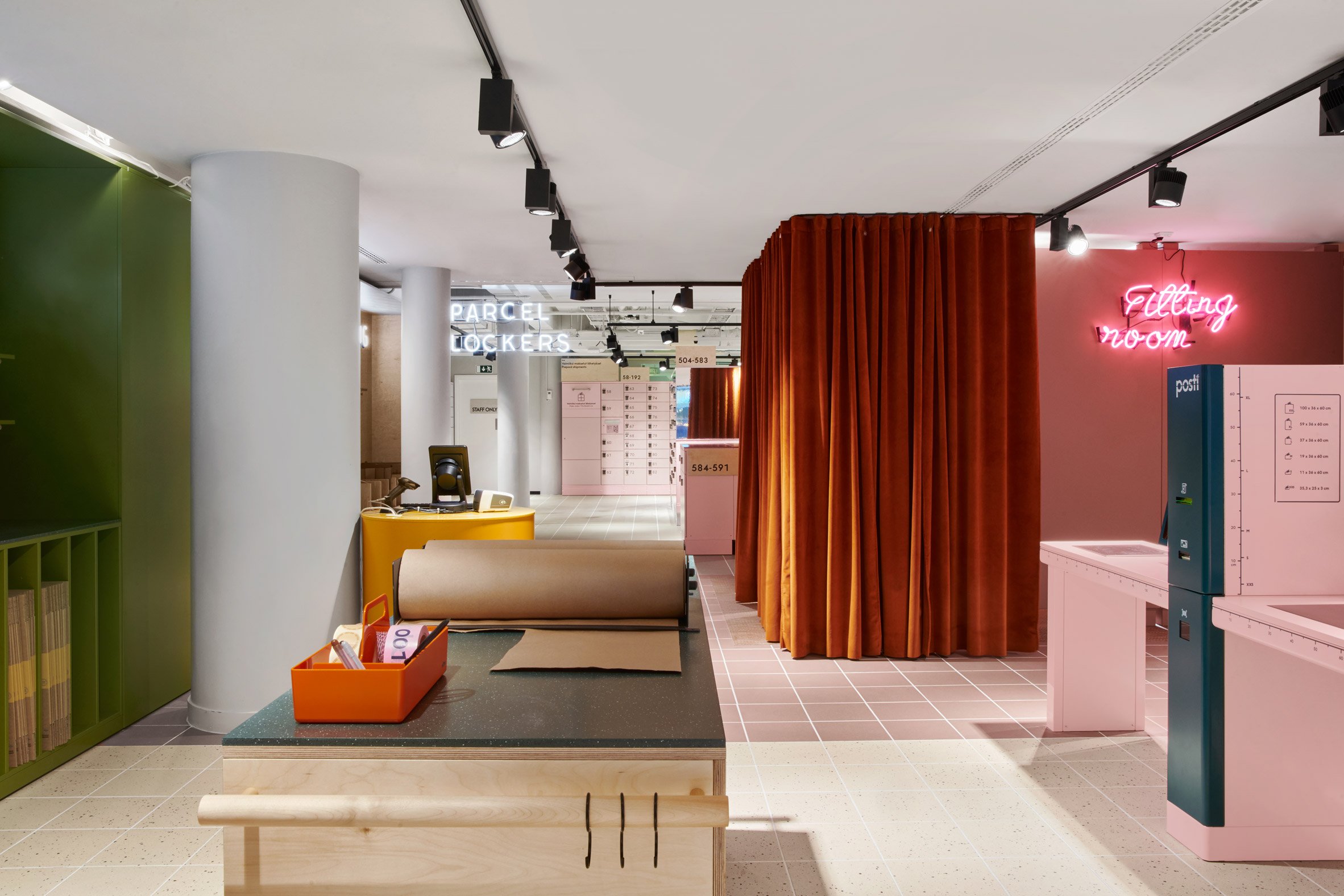 Social-distancing and cashless payments have fast become the norm during the pandemic. Supermarkets have taken it upon themselves to create shopping situations to make people feel safer when out. As such, ASDA expanded the rollout of its Scan and Go Mobile feature to over 200 stores. It allows shoppers to download an app on their smartphone and scan their basket as they go along and subsequently checkout at the designated areas - crucially avoiding contact with others. What seems like a reactive move in light of the pandemic may prove to be the blueprint for consumer grocery shopping in the future.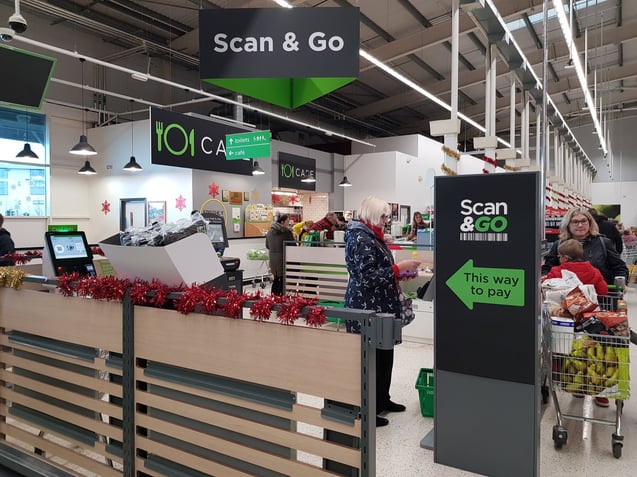 This futuristic Japanese skincare brand has rolled out a range of smart stores featuring tech that wouldn't look out of place in a Hollywood dystopian movie. SK-II's Smart Stores explore a new way of retailing with the use of advanced technology to connect a new generation of consumers and give them control, in an offline retail space. Shoppers are able to have their skin type analysed via a facial scan in private booths, and subsequently receive the results via a smart bracelet that then displays the details on an interactive "skincare wall". Customers can then move onto a smart beauty bar where they can peruse products specifically recommended for their skin conditions privately all via responsive digital screens.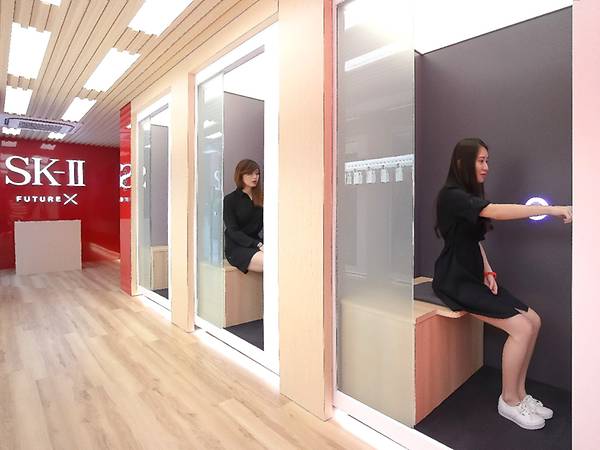 The rise of "athleisure looks" combined with a growing health consciousness amongst shoppers has catapulted LuluLemon to rise to the top. In a bid to conquer new markets it has decided to put its eggs (lemons?) in the experiential basket. The business has announced the launch of new experience led store formats which will feature yoga studios, meditation space, healthy juice and food, and areas for community gatherings - with its debut store opening in Chicago last July. By 2023, about 10% of Lululemon's total store fleet will be considered "experiential". "We believe we are operating from a position of strength as we invest in creating dynamic experiential moments for our communities to connect and come together" explained CEO Calvin Mcdonald.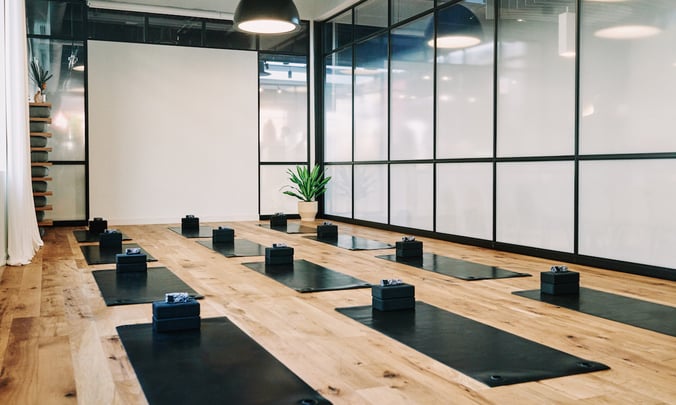 The Texas-based outlet has decided to find the intersection of transparency, innovation and experimentation. Its key modus operandi is that it sells direct to consumer brands, such as Hims and Primary while splitting the cost of the rent with the retail. The retail store looks to provide shoppers with a consciously curated range of brands and experiences in-store which makes shoppers want to return. In the spirit of transparency, the brand also publishes its release notes which saw it publish shoppers average dwell time in-store - 30 minutes and 8 seconds. The store also features advanced cameras that track shoppers' movements and an app that will send you targeted recommendations based on items you browsed but didn't buy. It has a sneaker museum - provided by Stadium Goods, where shoppers can learn about the history of "drops".
But, where to start? If you would like some guidance on where to begin with considering new store formats for your company, visit our blog post and view our webinar here: Post-COVID-19: New Store Formats