May 7, 2020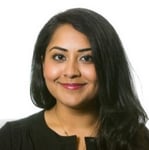 Bhavna Sakhrani
Strategic Partnerships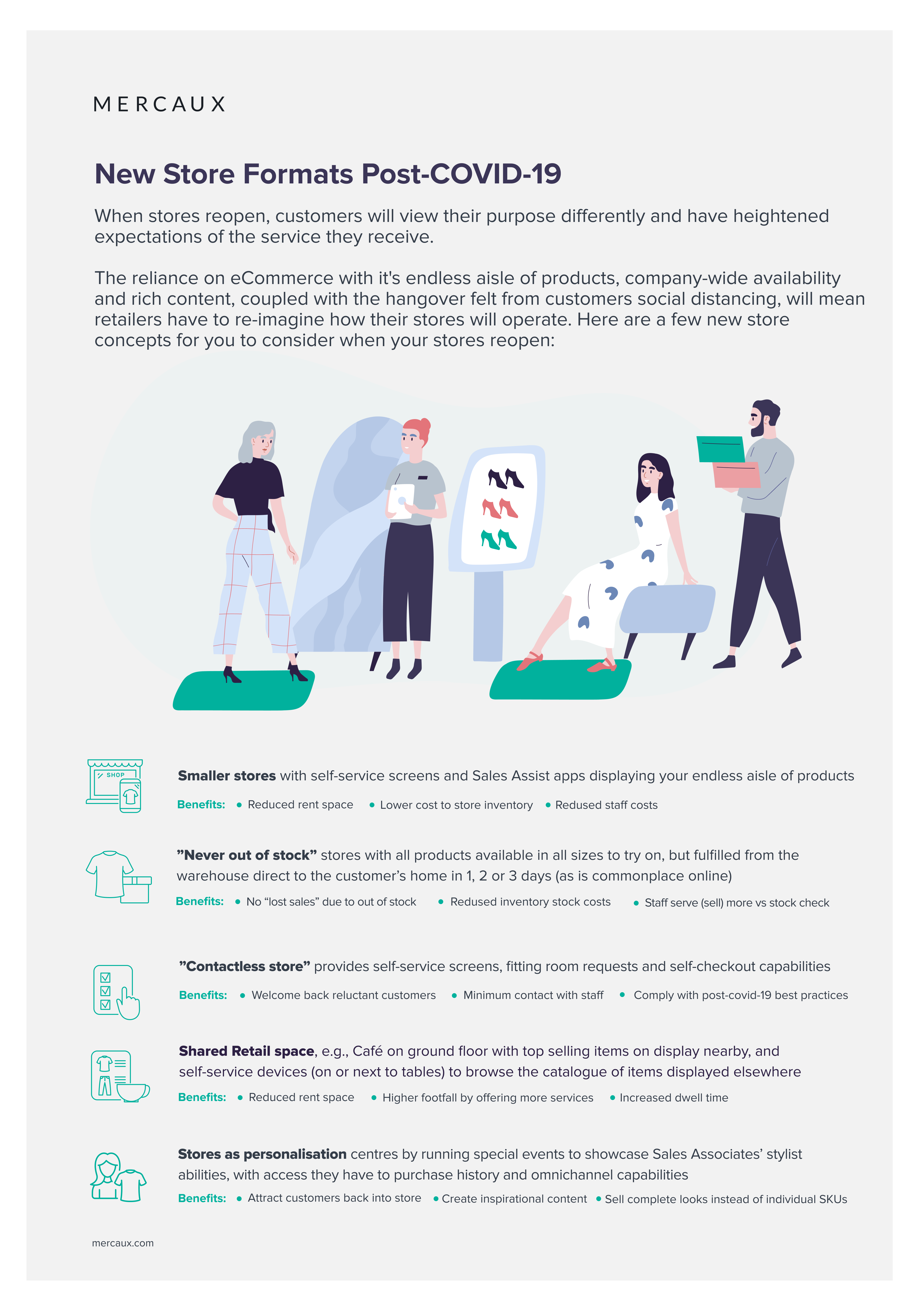 Business of Fashion has called the current situation a "global, high-stakes retail experiment, where every store, whether it's operated by an international chain or independently owned, is a laboratory".
As retailers start to reopen their stores, each must first prioritise the safety of staff and customers. Retailers can look to their counterparts in grocery to see what kinds of social distancing measures will be needed to beput in place to reassure customers of a safe and clean environment.
Equally, they should consider the increased needs and expectations of the customer who has become accustomed to shopping online and be prepared to make the necessary changes to the physical store to meet heightened expectations.
According to Gartner, "Unlocking the potential of the stores will be the key to retail unified commerce success post COVID-19."
Stores simply aren't just a place to purchase products – they have not been for a while. With COVID-19, the amplified demand for new fulfilment options, engaging and convenient formats, and exciting experiences means retailers need to be thinking about how to redefine their physical estate, and what tools they can put in place to support their staff.
Customers' lifestyles have also changed. Many have gone from being global jet-setters to local homebodies, and will now be seeking out curated local experiences that excite, engage and inspire them beyond simply transactional needs.
In the last of our respond, recover and reimagine series, we take a closer look at the Store: what new roles will stores play, what new store formats can retailers design, and what new experiences can stores deliver? If you would like to listen to what we have to say instead of read, you can find a recording of the webinar in the footer of this blog post.
1. New Roles & Purpose
1.1 Luxury Experiences
-Enhanced Engagement:
With the acceleration of e-commerce during COVID-19, customers are adept at turning to online channels to buy products and receive a degree of personalisation every time they visit a retailer's website. Visits to the store must evoke excitement for a much more premium shopping experience with an elevated level of service.
Customers have been heavily exposed to information rich eCommerce sites whilst in lockdown; product descriptions, styling suggestions, alternatives and company-wide availability. They will expect to be able to access this information themselves, or to be served by an associate that has all the necessary information at their fingertips.
-Personalisation:
Many retailers have adapted quickly to communicating with customers through messaging, live streaming and online channels at home. Retailers can enable personal appointments and 121 personalisation capabilities allowing a customer to engage with staff outside of the store and come in for a visit and seamlessly continue that journey. When they arrive, customers must be treated with knowledgeable sales staff who are equipped with the tools to access their online wishlist, create looks and baskets, and offer tailored recommendations.
For customers who are not yet comfortable with returning back to the store, utilise sales staff to engage them online so they can receive the same level of personal attention. If store associates can have access to customer data on loyalty and purchase behaviour, retailers can turn their stores and sales stuff into omnichannel retailing hubs through Clienteling and Live Streaming. This will have the added benefit of increasing productivity of staff.
1.2 Flexible Fulfilment
-BOPIS:
With changes in lifestyle brought on by COVID-19, consumers have been purchasing across new channels and have been exposed to enhanced fulfilment options. Retailers must be able to meet new demands for flexible shipment options, including curbside pick-up, lockers in-store, and sales associates equipped with tools to enable quick order look ups when customers visit stores.


McKinsey & Company released a report earlier this month into changing consumer behaviours and found that more than 50% of consumers using buy online pick up in store (BOPIS) are new to this method of fulfilment in the Italian market. Meaning that the expectation for retailers to facilitate this when stores reopen will be a lot higher. Busy consumers are going to be looking for more safe and convenient options to pick up their items in a timely manner and will reward retailers with their loyalty for the enhanced fulfilment options.
These new fulfilment needs will require new internal processes & KPIs, as well as new operating procedures designed to support the enhanced level of service and improve productivity. According to research from McKinsey, retailers expect to reopen with 22% fewer store associates, which means in order to meet the required level of service, they must be highly trained and enabled with productivity tools. We talked more about mobilizing the workforce in our first post in this series, here.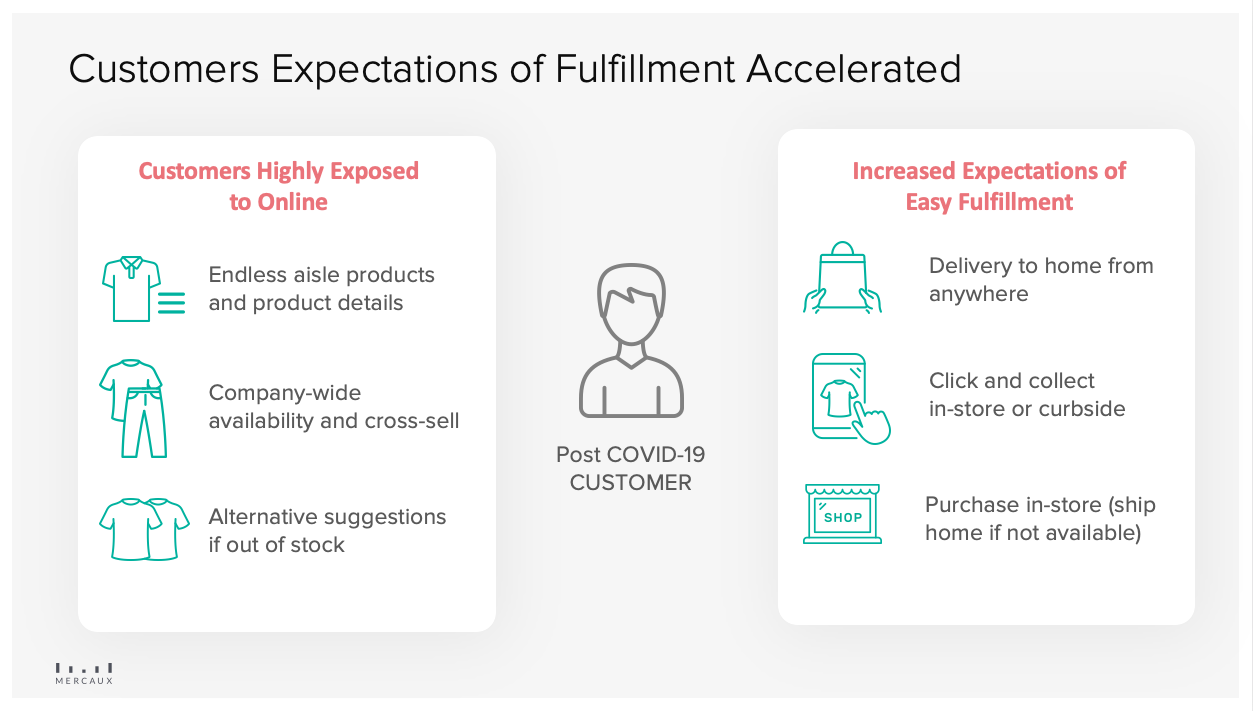 -Never out of Stock & Smaller Formats
With some retailers having to downsize their store estate, smaller show-room style stores or "pop-up" stores are a good way for customers to experience your brand, as well as create lasting relationships with your sales associates. With smaller stores, you can showcase products beautifully in a showroom style space and make all sizes and products across the entire brand's estate available to purchase and ship to home in 1 or 2 days.
Given the current climate, if customer has come into the store, it is more likely they are looking make a purchase. Never miss a sale because an item is not in stock of currently available. Allow customers to try products in store and order items for them to be delivered home.
2. New Store Formats
2.1 Contactless Stores
-Self-Service & Pay Anywhere in the Store:
Connected stores, omnichannel retailing and unified commerce has been discussed and even trilled by many retailers for several years. The current crisis has vastly accelerated the need for retailers to rollout these capabilities, now. In Berlin, stores that opened recently have referred to the retail environment as more of a wake than a celebration. Retailers need to create a safe, clean and trusted environment for customers to feel comfortable coming in to stores. Enabling new ways of discovering the endless aisle of products in stores (via self-service screens with check out) will be essential to seeing higher rates of customers coming back.
With kiosks or self-service stations, retailers can enable customers to browse products and digital content, but they must also consider enabling order pick-up and returns management via contactless solutions. Our partners, Elo Touch and Box Technologies have made huge strides in offering self-checkout kiosks that have hand sanitising products and anti-bacterial UV-lights built in to alleviate safety concerns.
Given the recent increase in adoption of contactless services, customers most likely have already started their customer journey online or on a mobile app, and will be looking for ways to find products and check out easily. Retailers with sales associate tools can help customers find products easily and create personalised baskets in-store. With mobile payments, they can help a customer check-out anywhere on the shop floor, or can send the basket via email to their inboxes to purchase at another time.
-Hybrid Stores:
After prolonged periods of being home and overexposure to digital, retail spaces that are beautiful, inviting, and offer more than just a shopping experience will appeal to the post-COVID-19 consumer.
In the US, Neighbourhood Goods has taken an innovative approach to reinvent the department store.
The store looks to provide shoppers with a consciously curated range of brands and experiences in-store which makes shoppers want to return. In the spirit of transparency, the brand also publishes its release notes which saw shoppers average dwell time in-store - 30 minutes and 8 seconds. The store also features advanced cameras that track shoppers' movements and an app that will send targeted recommendations. The store has a range of experiences within it, including a sneaker museum - provided by Stadium Goods, where shoppers can learn about the history of "drops".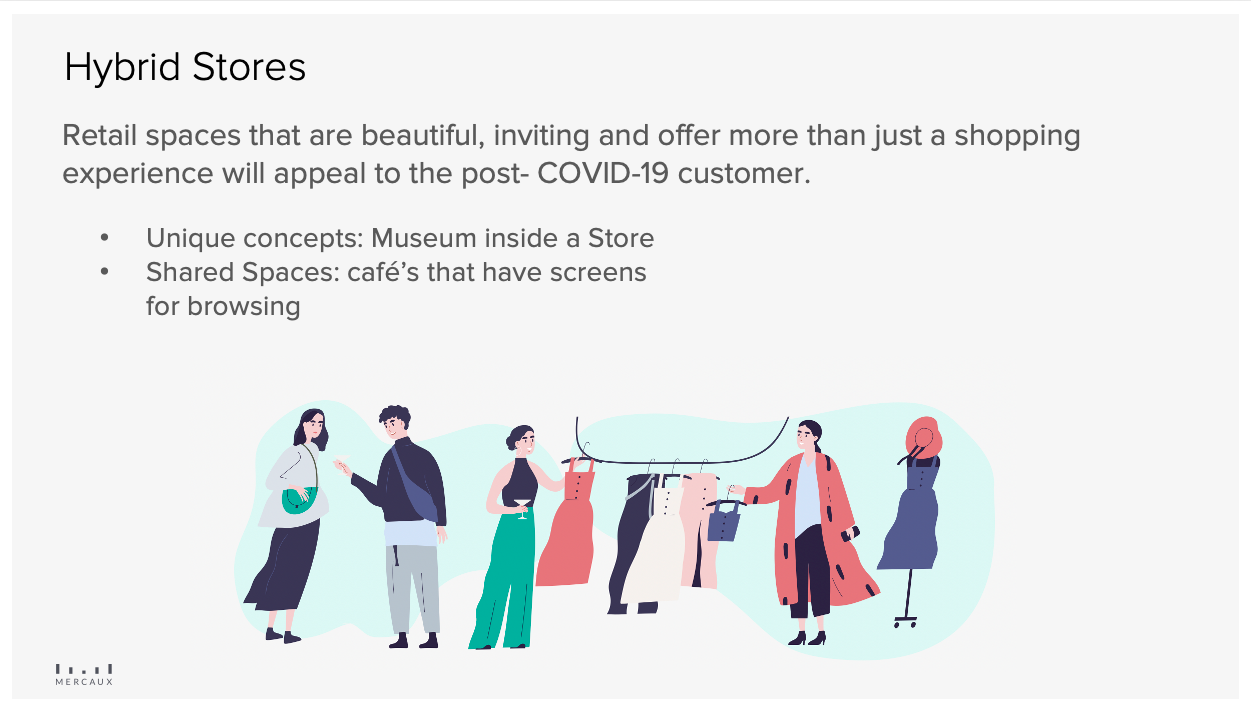 2.2 New Experiences
In China, Gartner reported stores reopening with 30-50% of footfall compared to pre-COVID-19. To boost traffic in stores, retailers should look to leverage their Sales Associates as VIP hosts at events and Personal Shoppers.
The flipside of a reduction in footfall and spend will be the craving for social interaction that is inherent for a population that has been isolated for so long. People will be attempting to balance the internal conflict of wanting to be out and about with their limited cash flow. This can be a blessing or a curse of retail.
Smart retailers will understand that now more than ever, turning shopping into a memorable experience, even an event is the best way to capitalise on the urge people will have to interact with others. To combine socialising with shopping will be a stroke of genius.
When retail throws open its doors once more, special events will be key to bringing back the most reluctant shoppers. Events such as "days with a dedicated personal shopper" or "by-invite-only" shopping experiences will be instrumental in recovery. With some preparation (a customer outreach campaign over email/messaging, store decor and perhaps even some champagne), these events are both an opportunity for shoppers to socialise and spend time with friends and pick up some new garments.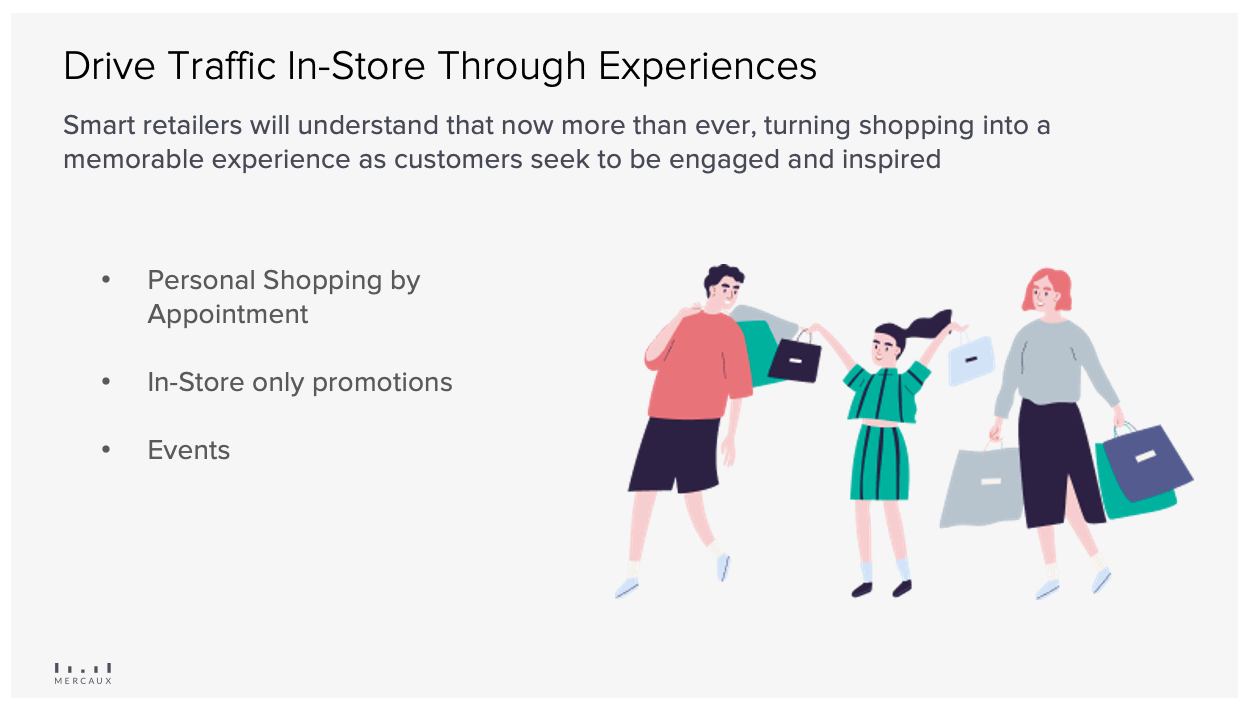 Your Sales Associates, with their styling expertise, in-depth knowledge of the range and of your priorities when it comes to sell-through of older stock (see our post on tackling overstock here) are best positioned to organise and host these events.
For retailers, the benefits come in the form of added footfall from loyal customers ready to spend money, new customers, into the funnel and a positive buzz about the brand.
Mercaux's clienteling function is a helpful tool to personalise event invites with handpicked products, giving customers a sneak peak of what's waiting for them in-store and generating excitement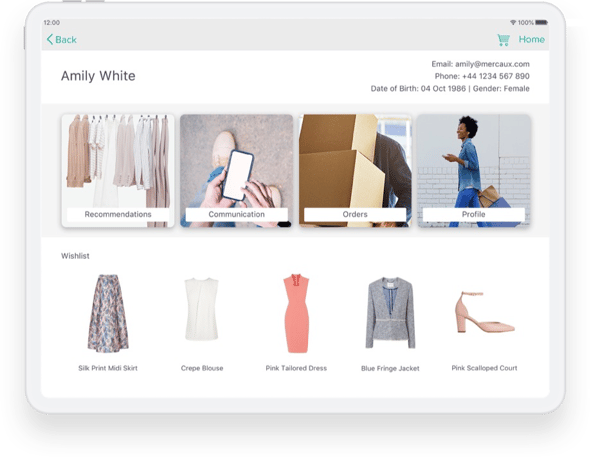 Here at Mercaux, we have spent years developing and perfecting an extensive set of tools and functionalities to empower store staff, fine-tune operational processes for stores, and give head office much more visibility into what is happening with their stores and stock – take a look at our solutions for more information.