March 24, 2021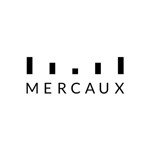 Mercaux
As stores prepare to reopen, we turn our attention to one of the most overlooked parts of the in-store experience - payment. Retail POS tends to be dismissed as an afterthought, but, as the final step in the customer journey, it has the potential to make or break the in-store experience. A lengthy and time-consuming payments process can be the difference between making a repeat purchase, and choosing not to complete the transaction at all.
To continue this discussion about all things POS, why it's important, and what retailers can expect from future mPOS systems, our CMO David Miller recently sat down with a leading retail publication to answer a few key questions. Learn more by reading a snippet of the interview below.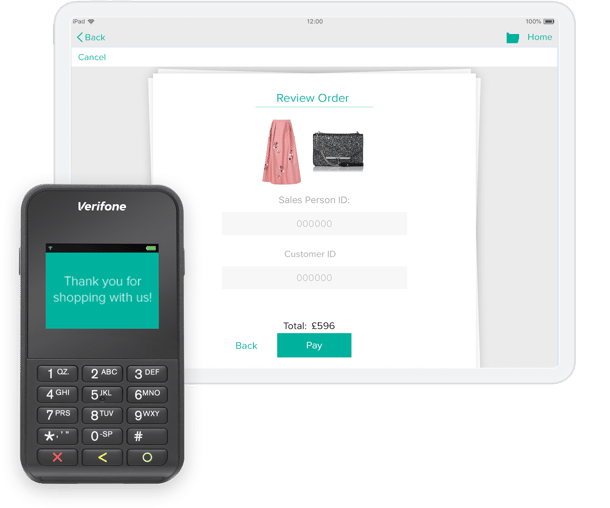 Q: Why is Retail POS important?
The POS system has long been seen as a purely functional part of the in-store experience, used simply for processing the transaction. But, despite this, POS systems contain valuable data: when sales data collated from POS systems is coupled with footfall data, the resulting conversion data is one of the primary measurements for store success, allowing HQ teams to compare a store's performance over time, or to compare one store's performance with another store. This data has far reaching benefits for the business - but, until now, has not been used to its full potential.
POS is also important for the customer. POS is an integral step in a customer's path-to-purchase, and as such, has a big influence on their likelihood to keep shopping with your brand. To put this in context, imagine that a customer selects the products they want to buy, but then sees a long and slow-moving queue at the cash register. Joining a long in-store queue is frustrating – at best, it simply annoys the customer, but at worst, it could result in a lost sale. This is why POS is so important - it directly links to those all-important customer loyalty and lifetime value metrics (LTV).
Q: How is mPOS changing the way retailers serve their customers?
When it comes to mPOS, we see two trends emerging.
First, we predict that retailers will turn to mPOS to enhance the "last mile" of their in-store experience. To prevent a frustrating end to the customer's in-store journey, more retailers will invest in mPOS. With mobile payments up and running, customers will be able to transact anywhere in-store, allowing Sales Associates to assist with every stage in the customer's journey – from product discovery through to payment – without having to leave their side. The results? mPOS enhances the customer experience by eliminating the need to join a long queue at the cash register. For retailers, this could mean an end to in-store queues (and maybe even POS hardware). One such customer that is moving away from the traditional cash register, aiming for all in-store transactions to be processed through mPOS, is Stadium Goods:
"We're a company with a robust ecommerce operation, so digital is in our DNA. Our priority was to bridge the gap between online and offline retail, and give our Stadium Goods customer a seamless, omnichannel, shopping experience. We decided to partner with Mercaux because they presented a tailored digital platform that catered to our unique business model."

"We've been pleased with the speed of deployment and how intuitive it is for new staff to simply pick up and use. Mercaux has given us the digital tools to improve conversion and efficiently service customers."

Phung Truong, VP of Retail & Geographic Expansion, Stadium Goods
Click here to read the full case study of their mPOS launch.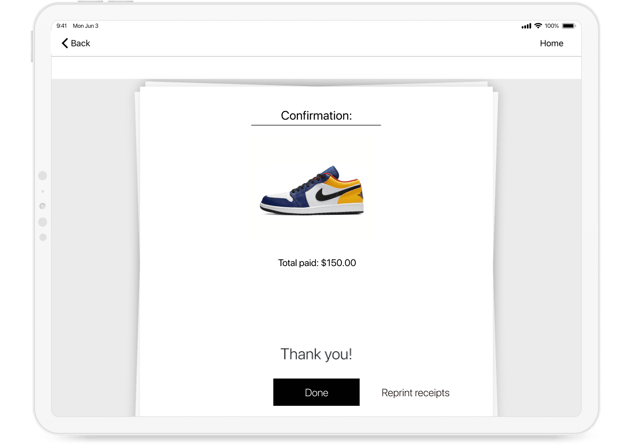 Second, we predict that the data collected from mPOS systems will (at last) be unified with the rest of the business, both in-store and online. As mentioned earlier, sales data can give us one picture of store performance, but it doesn't take into consideration other business critical KPIs, such as customer acquisition and LTV.
Now retailers are aiming to move towards Unified Commerce, where all data streams in the business are feeding into one central system, from which data-backed insights can be derived. At the moment, POS is the missing piece. When a customer enters a store, the Sales Associate can access a 360-degree view of that customer's profile and product preferences, but these insights need to be combined with mPOS data to give a true sense of a customer's record. With this data in the mix, Sales Associates will be able to perform remote follow-up and remarketing activities with in-store customers, getting in touch by video call, WhatsApp or SMS to check they're happy with the items they bought or to suggest some alternatives if they didn't complete the transaction.
Q: Where do you think retail technology will take us in the next 5 to 10 years?
If 2020 showed us anything, it's that retail can react quickly to massive changes in customer behaviours and expectations. Previously, it could be argued that retail was an industry slow to adapt to change. Not anymore. Change and transformation has been forced upon the industry with the pandemic, and we are now seeing these changes accelerate at pace. Technology is a primary agent for this change.
Fast forward 5 to 10 years, and the store as we know it today will be unrecognisable. Here at Mercaux, we have set out our vision for the future "Connected Store", where stores will no longer be pure sales channels, but multi-purpose centres for experiential retail, remote selling and fulfilment. The growth of this movement will continue in years to come, and we predict that stores will evolve further as centres for inspiration, collaboration and personalisation. Technology will enable and facilitate this transition, making sure that every person who enters a store will receive a highly tailored experience based on their previous engagements with the brand both online and in-store.
Q: What mPOS solutions does Mercaux provide, and how do you help retailers in their digital journey?
Mercaux is not a POS solution provider, but instead deploys technologies that integrate seamlessly with a retailer's existing systems to amplify their impact in a customer's path-to-purchase. Our mPOS Solution turns a Sales Associate's tablet or mobile device into a payment terminal, so that customers are able to complete a transaction anywhere in-store, without having to leave the customer's side. Further integrations with self-service devices mean that, as well as being able to browse the endless aisle of products, customers can build baskets to transact themselves. This will be more important than ever as stores reopen and customers look for contactless options to minimise social contact with Sales Associates.
The important thing to stress is that all our solutions connect with retailers' existing tech stacks – not just POS, but IMS, OMS, eCommerce. This means that all transactions, whether they're conducted in-store, online or remotely, can feed into other platforms to support sales, merchandising, marketing and HQ teams with their growth activities.
Q: How do retailers manage your mPOS technology? How can they track their return on investment?
All of our solutions are managed by a HQ Portal that includes an advanced analytics tool. In addition to traditional conversion metrics, our analytics tool highlights other important KPIs that would otherwise not be collected in-store, such as staff performance, customer behaviours and product interests.
Through these analytics capabilities, retailers are able to open the black box of in-store data and shine a light on attribution towards a sale (or lost sale) in-store, take action and see the corresponding results within the analytics dashboard. In addition to conversion, retailers can also harness POS data to track basket sizes, units per transaction (UPT), and sales uplift.
Q: With so many POS players out there, how does Mercaux differentiate itself?
Mercaux's architecture and integration hub allows us to connect our technologies with the retailers' existing systems, including CRM, eCommerce, OMS, Payments and POS. As such, we are able to amplify the impact of retailers' existing technologies, providing short-term gains while also laying the groundwork for a long-term digital transformation strategy.
One of Mercaux's earliest priorities was to ensure that we don't burden our customers with the need to switch POS to benefit from digital transformation in-store. As the integration work is all done on Mercaux's side, we also take the strain off internal IT departments and CAPEX budgets that are normally associated with this type of integration. Given the flexible integration, Mercaux is able to prepare a demo integration in 2- 3 days and production integration within 2 weeks.
If you have any questions about our mPOS solution, and how to get started, please do not hesitate to get in touch with us.