May 14, 2020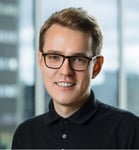 Alex Petrov
CTO, Mercaux
As we look towards a post-COVID-19 retail landscape, the key question that is thrown up to us CTO's, is how can we help to reimagine the future whilst hamstrung by blocked CAPEX spending?
Even before the sudden jolt of the global pandemic, there was an accepted standard amongst the market that the new retail environment will have to involve better in-store digital experiences. From sales staff through to checkout, consumers are keen on tech-driven seamless shopping services. Research has already shone a light on C-suite tech leaders' willingness to overhaul technology in retail - numbers indicate that 40% of UK retail CTO's and CIO's feel that retailers should invest in AI, followed by IoT networks (26%) and robotic process automation (17%).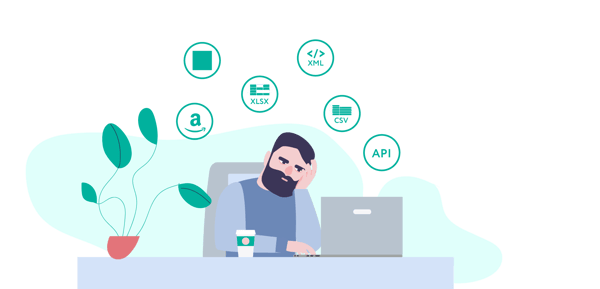 Currently, what will be front of mind for many tech leads will be the fact that a true omnichannel experience will be impossible to achieve without having unified infrastructure and integrated backend systems. Quite often, both e-Commerce and brick-and-mortar channels run parallel to one another, with both (over time) developing their own technology stacks. As such, in order to achieve a deeper integration between systems, existing technology (such as PIM, OMS, IMS etc), may have to be replaced by newer versions, or totally new platforms. This subsequently brings up the topic of tech debt, which is hampering retailers from achieving an omnichannel experience, as it is always a Capex-heavy endeavour.
COVID-19 has inevitably changed the game for retailers - the stoppage and slowdown in global industries have led many to either innovate, survive or, well you know the third outcome... Retailers who are looking to come out ahead of the pandemic (and its effects) are ever-more-keener to now provide that true omnichannel experience. However, they've long been inundated with the fact that it is linked to heavy CAPEX spending. Both I and the wider Mercaux Team are confident that this needn't be the case and feel CTO's can have a sizeable impact on their respective businesses and its outlook with a limited budget. So, what can be done, I hear you say? Below is a list of actionable points which I am confident will help provide a platform for your company's reimagining of how you operate post-COVID-19.
1. Data Availability
There should be a strong focus on what data is currently available for you to access and review how efficiently it is being used – it's good to bear in mind that even if that data is not centralised, it can still be actionable. Once you have audited all the data you have access to, make a simple list. Data mapping exercises are imperative in understanding that (in most cases) you already have most of the information you need to take actions, even though it's split between different systems. E.g., the fact that online orders and offline can sit in different systems, loyalty programmes may not be linked to offline orders, and recommendation engines (which are working in eCommerce) are not integrated into the CRM, and therefore not actionable.
The data map will make to easier to navigate your existing data feeds and highlight any gaps that you will need to fill in the future. It also ensures that any external providers you may be engaging with have an easy way to navigate a usually complex IT structure. Adding different sources of data together in this map will also make things infinitely easier for planning any transition - for example, making sure that customer ID references are unique identifiers and used in as many systems as possible even if they are not talking to each other yet.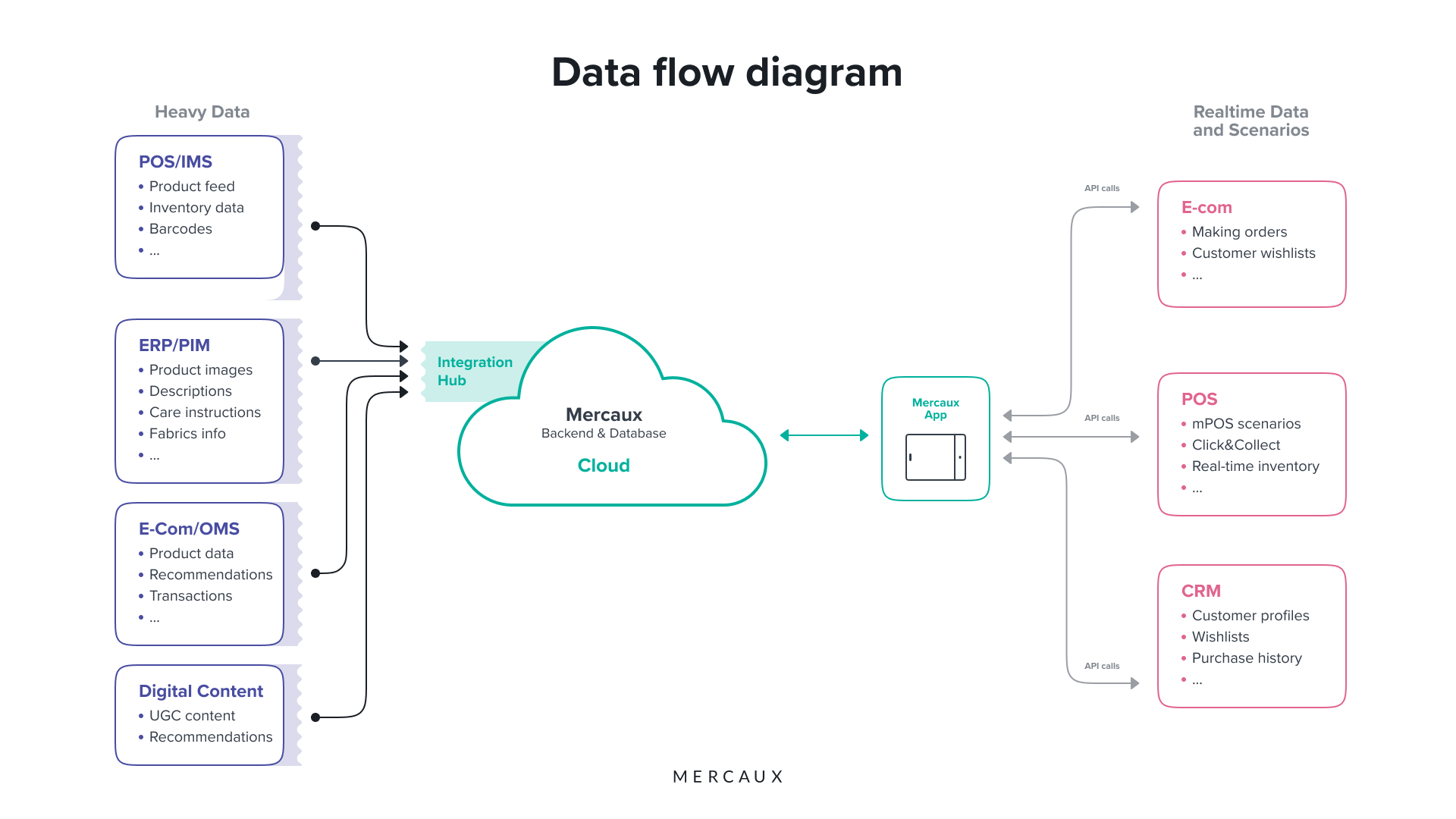 2. Accessing Data
You and your team should look to make this data available to as many external players as possible in a bid to help you iteratively innovate. What this means is that you should try to understand how this data is accessible right now. You needn't have it all in one database with the API on top - though this might be an ideal long-term goal. It's not a one-size-fits-all operation. For some companies, mixed data access protocols and formats are acceptable. Even in the case of there being no API's, you can quite easily set up export procedures for everything you might need, or at the very least, give read-only access to your databases to suppliers who are implementing new scenarios.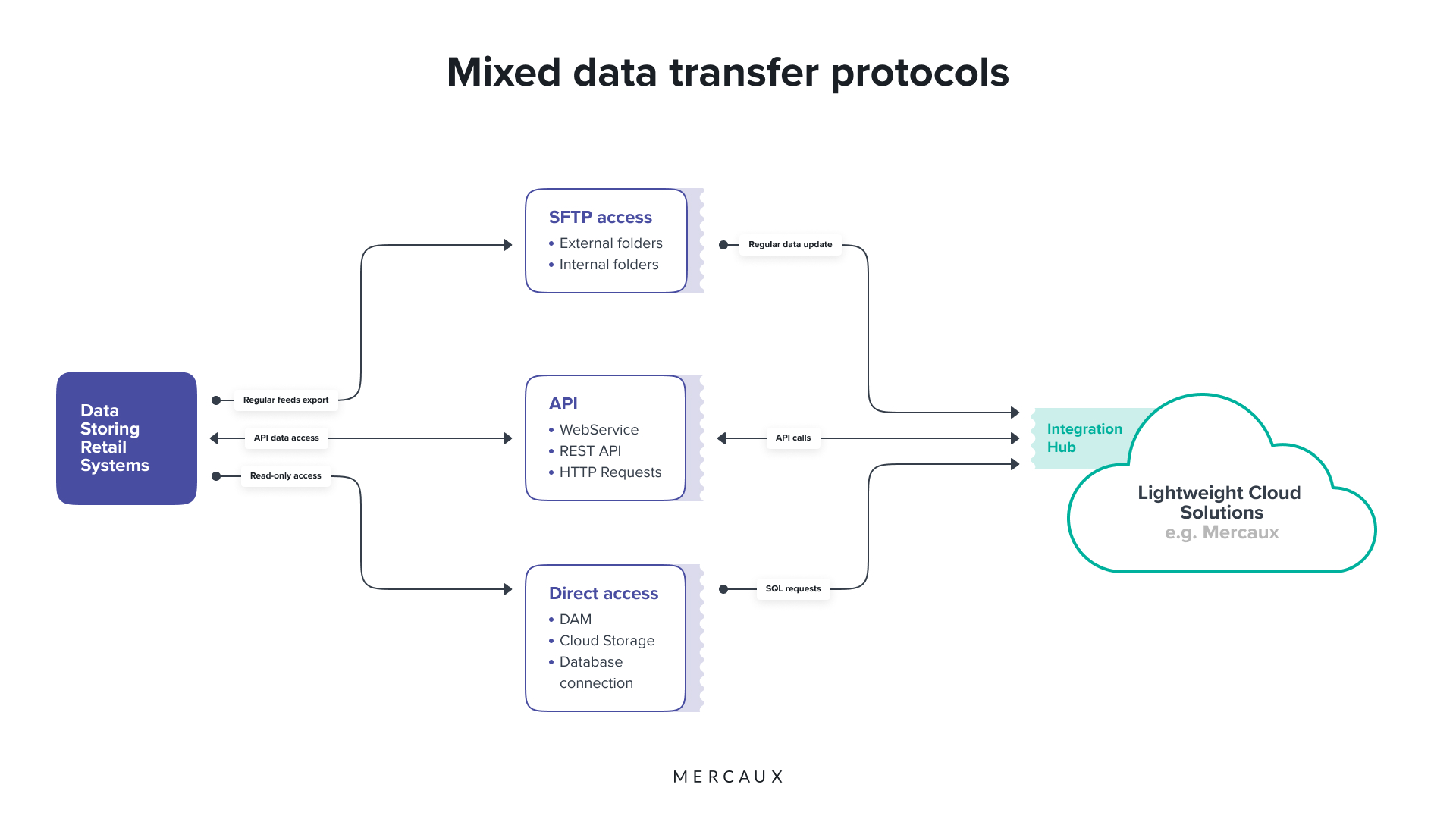 3. Actionability of Data
As a CTO or CIO, you're responsible for getting the most out of all the data you have available. How can you ensure this is the case? Well, there are a lot of relatively lightweight suppliers eager to make every piece of your data actionable. Make sure you use it all. Even if you feel you don't have all the required data - don't be hesitant to create manual content either - be it by yourself, or with an external solutions provider, you can automate it once you have proved its importance.
4. Revenue-sharing and no-CAPEX model from suppliers
We all know right now that funds will be tight, and every penny will be under scrutiny, so you should look to negotiate a revenue-sharing and no-CAPEX model of working with IT suppliers. Our own COVID-19 survey found that 74% of retailers are slowing down CAPEX-type projects or putting a hold on them completely.
In response to this growing trend, you should be sharing these constraints with your IT suppliers. If a supplier is confident in the solutions that they're providing you, and its subsequent impact, then they will be more open to waiving integration costs in hopes of fostering a long-term-partnership which focuses on OPEX subscription models. This is slowly becoming commonplace amongst businesses, many of whom are ready to work in fast-changing environments and are happy to share the risk, especially as retailers are becoming more open to revenue-sharing models.
5. Team Agility
Finally, in an age of continual change and uncertainty, you and your team should be ready to react at all times. To do this, I suggest restructuring your internal IT processes to become more agile to prepare you to innovate iteratively, as well as to help you measure results quickly, aiding you in being open for innovations.
Project management is now king - you should be ready to experiment and drive innovations without a lot of internal resources, but keeping the project management team strong. What should also be front of mind is making sure that every experiment has its time limits and clear KPIs - you should keep a keen eye on your analytics to help you glean insights into what avenues are proving successful and what is not.
I'd love to hear your thought on the points raised in the above. Please drop me a message if you'd like to discuss further at alex@mercaux.com