January 27, 2020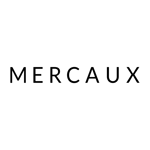 Mercaux
Ekonika, a premium retailer of women's shoes and accessories with 130 stores, has announced that they are partnering with Mercaux as their in-store digitalisation partner. The Russian fashion retailer has seen use of Mercaux contribute to an 6% uplift in sales.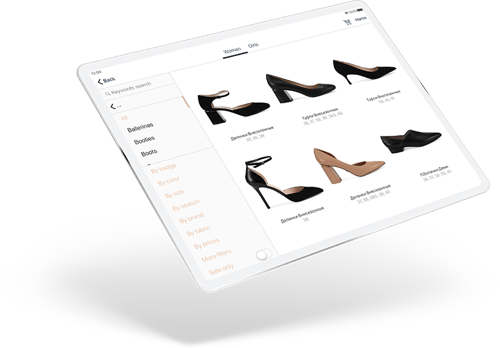 During a four-month long pilot in 10 stores, Ekonika experienced an impressive 6% sales uplift in-store, as well as an increase in e-commerce orders placed from the store. Following the successful pilot, Ekonika has decided to roll out the project to the wider group. Today, Mercaux has already been rolled out to more than 50 stores.
Ekonika's main objective was to enhance the customer experience and provide a superior level of service. Ekonika had previously experimented with building a solution tablet-based solution in-house but experienced poor results. This resulted in them looking to the market leader in in-store digitalisation, Mercaux, where they found the innovative solution closely aligned closely to the Ekonika brand.
Mercaux has also been instrumental for Ekonika when testing a new smaller store format. The app is used as the main sales tool by showcasing the endless aisle of products for purchasing through the brand's e-commerce platform. The concept store occupies a much smaller footprint, yet allows customers to quickly shop from the entire Ekonika catalogue for delivery to their home.
Speaking of the partnership, Ekonika's Brand Director, Alexander Iliopulo, commented, "We are pleased with the results that we've seen from the project so far - Mercaux has seamlessly fit into our stores' daily operations. We look forward to rolling out more stores and functionality from Mercaux's suite of solutions in the coming months to affirm our leading position among the shoes segment in Russia."
Olga Kotsur, Founder and CEO of Mercaux, added, "We are pleased to be helping a leading Russian retailer to empower their sales associates and increase sales. Projects such as this one demonstrate that we are fulfilling our mission of enabling retailers to transform their customer experience by bringing the benefits of digital into physical stores."
As well as rolling out the platform to more stores, Ekonika and Mercaux will also be implementing Mercaux's market leading Clienteling solution as a next step.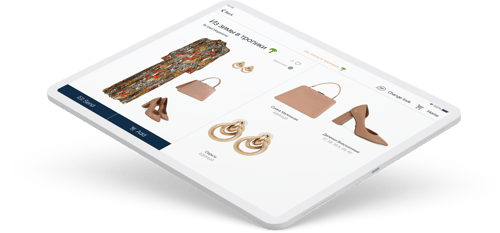 More details of the Mercaux functionality used by Ekonika:
Sales Assist
The Mercaux Endless Aisle solution gives Ekonika sales associates up-to-date product knowledge at their fingertips. The app prompts sales associates to ask questions, like the heel type and shoe width they are looking for, to narrow down the catalogue. They can also search or scan product barcodes for availability.
Store Runner
For stores that have remote stock rooms, the store runner module enables sales associates to quickly check if a customer's size is in stock and send requests to colleagues in the stock room for products to be brought to the shop floor, meaning they never need to leave the customer's side.
Digital Styling & Storytelling
The Mercaux Digital Styling module has brought the power of rich content and storytelling to the hands of Sales Associates. Marketing content is displayed alongside complete "looks" to empower sales associates to cross-sell bags and accessories, alongside footwear. Sales associates can also use the app to style their own looks using simple drag and drop functionality, feeding the app with fresh content on a daily basis.
Omnichannel
If products are not available in store, customers can now conveniently check stock in other nearby stores, send an email of the basket to purchase at a later date, or complete the transaction via eCommerce on the tablet.
Store Operations and Analytics
Stores and Ekonika HQ can now communicate easily via Mercaux, whether to provide feedback on products and looks, or to share materials, instructions and guidelines from HQ. Stores can share reports and HQ can view live analytics data from across the store estate.