September 24, 2020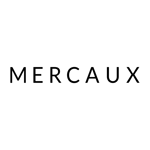 Mercaux
Mercaux today announced a digital transformation project with the UK's leading specialist health food retailer, Holland & Barrett. This important initiative will support Holland & Barrett's colleagues in delivering a highly specialised wellbeing service to customers visiting stores: the deployment of Mercaux's in-store digital solutions will aid Holland & Barrett in their mission to deliver superior customer experiences and make wellness accessible to all.
Holland & Barrett have deployed three of Mercaux's in-store digital solutions to enable colleagues to deliver specialist health and wellbeing services to their customers:
Mercaux's

Sales Assist & Omnichannel

solutions - deployed to train colleagues on the endless aisle, to educate on new products, and to reduce lost sales by offering alternatives and omnichannel sales
Mercaux's

Interview scenario

- used to ensure that recommendations are tailored to the specific needs of individual customers
In response to post-lockdown social distancing measures, Mercaux's new Queue scenario - allows customers to build baskets in the queue of busy stores, before being transferred to staff in-store to fulfil. Customers therefore only have to enter the store to pay, as opposed to queuing to later realise something is out of stock.
Holland & Barrett's Landing Page in the Mercaux App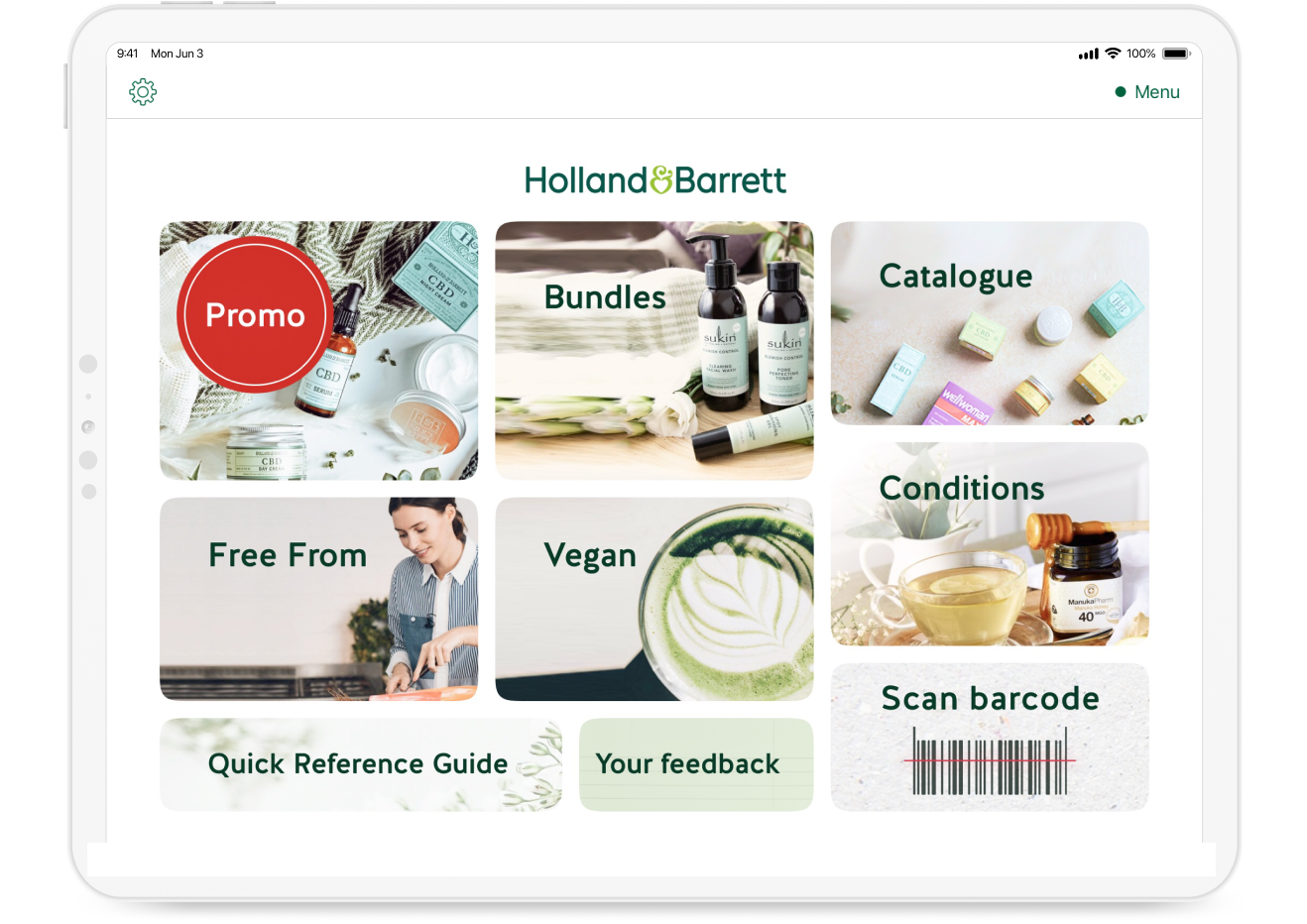 With the help of Mercaux's digital solutions, Holland & Barrett now have instant access to online and offline availability; colleagues will be using Mercaux's Sales Assist & Omnichannel solutions (accessed by tablet devices) to call upon the endless aisle of products to best advise customers. This solution also offers an interview scenario that enables colleagues to further pinpoint the products that are best suited to that customer's specific needs – if one of these products is not available in-store, then colleagues can offer an alternative, or fulfil the order through another store or online.
Holland & Barrett's Catalogue Page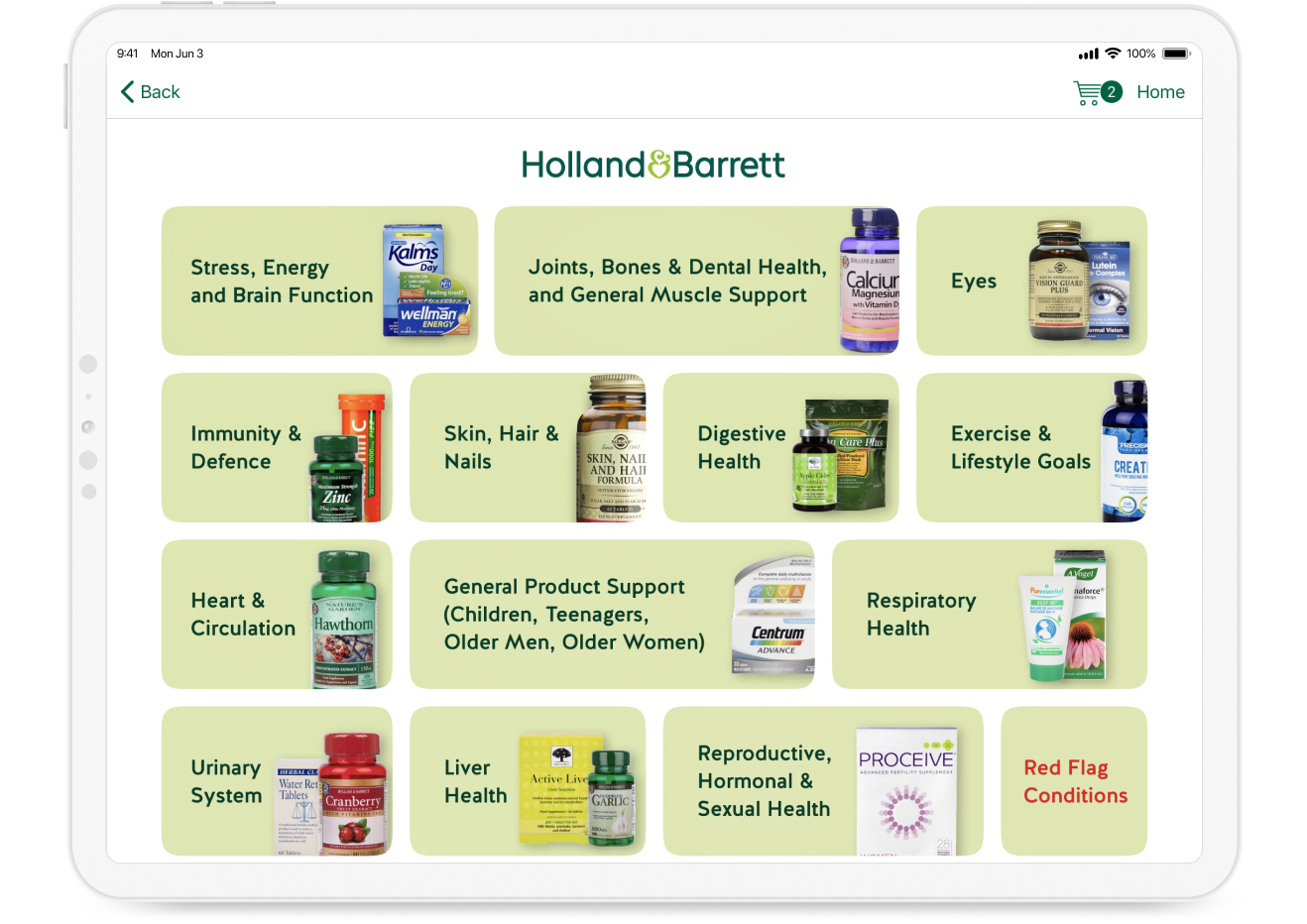 For busier stores where capacity is limited and customers are required to join a queue outside, Holland & Barrett has deployed one of Mercaux's New Service Models that have been released in response to the pandemic – Store-Side Ordering through the Queue Scenario. Staff engage with customers in the queue using the Mercaux App, browse or search for specific products, and create a basket which is then transferred to colleagues in-store to complete the order. The customer only enters the store to pay and pick up the pre-packed bag, saving customers precious time and allowing Holland & Barrett to serve more customers.
Speaking of the pilot, Darsh Chand, Head of Change and Continuous Improvement at Holland & Barrett commented, "We initially launched with Mercaux in our new concept store in Chelmsford, Essex, which acts as a live hub to test innovative customer concepts. Both customer and colleague feedback on these new solutions has been positive, and serves us well in our mission to make wellness accessible for all. We are now working on the roll-out of the technology to nine additional stores in September: we look forward to seeing the results in a wider selection of stores".
Olga Kotsur, Co-Founder & CEO, Mercaux, commented, "It's imperative that retailers act now to meet the heightened expectations of customers returning to stores. Holland & Barrett has shown, through the launch of their Chelmsford concept store, the power that digitisation can bring to exceeding these expectations and prevent potential lost sales. We very much look forward to supporting them to extend this vision out to their entire estate."
News of this new partnership comes after Mercaux were shortlisted in Retail Week's Discovery 50; a list compiled to showcase the world's top tech companies whose innovative solutions are supporting the retail sector both during the pandemic and in the future.
Product Descriptions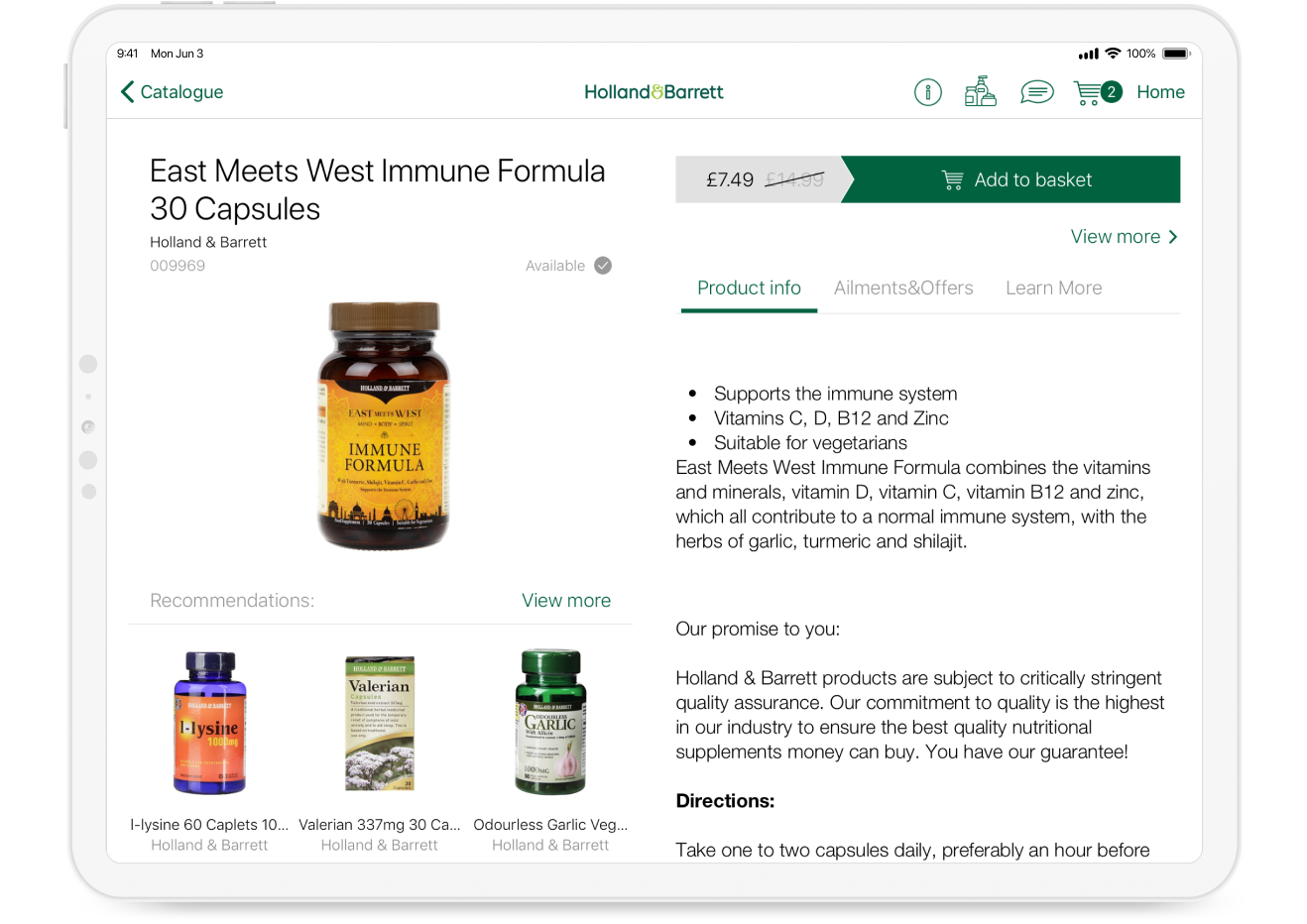 Product Recommendations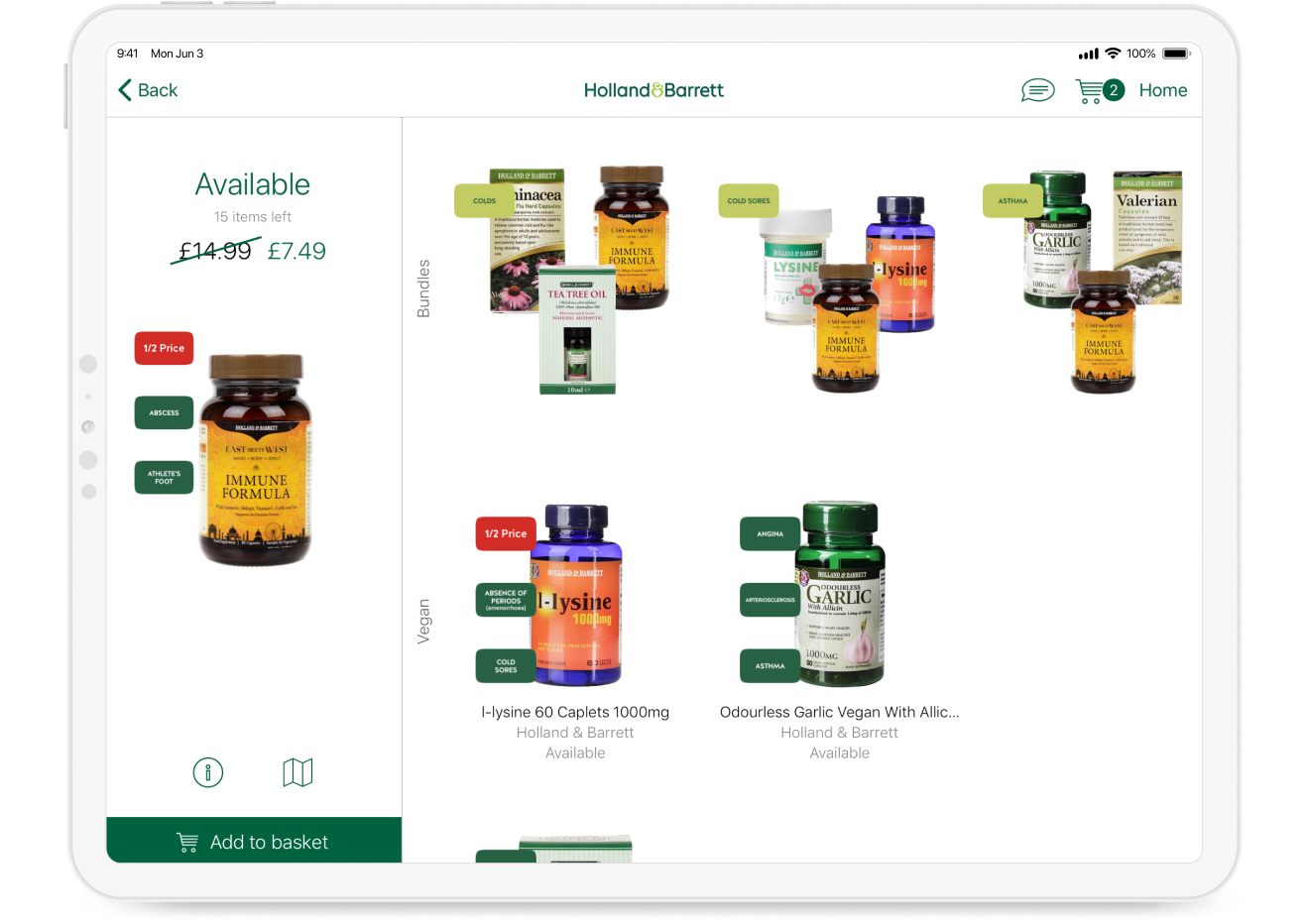 If you would like to discuss your digital transformation plans with us, please fill in the below form and a member of the team will get back to you: