September 21, 2020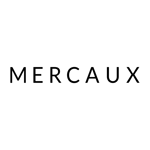 Mercaux
Last week, World Retail Congress brought tech and retail experts together from around the globe in their very first virtual conference. In a series of exciting interviews and panel discussions, the conference explored how the retail industry can best recover from the pandemic and use it as an opportunity to accelerate innovation.
In the panel discussions, two topics came up again and again. First, it was stressed that retailers must adapt to new customer expectations; and, second, retailers must use technology if they are to accelerate recovery and support long-term growth. Everyone agreed that, if retailers were able to do these two things, then there were big sales opportunities to be had.
So, what were the main tips? For those who missed the event, I've highlighted the main takeaways:
The Rise of Experiential Retail
The need for retailers to differentiate themselves from one another is more important than ever.
Now that consumers are accustomed to online shopping and local shopping, retail stores must become destinations in their own right if they are to regain footfall - consumers need to be given a reason to make the trip to your store. As one speaker said in a Wednesday discussion on experiential retail, 'stores will be resurgent, but only the best will survive': retailers must focus their efforts on cultivating an in-store experience so impressive that 'consumers cannot wait to visit'.
Experiential retail has been on the rise for a number of years now, but World Retail Congress insisted that this is an area that will repay investment. Retailers should focus on providing an in-store experience that cannot be achieved online - recent examples of this might include MUJI's new to-go Bus, which sells a selection of products out of a mobile van, or the panoramic views available at Apple's all-glass store in Bangkok. Although these examples sit at the more extreme end of the experiential retail spectrum, it is worth experimenting with different ideas if you want to entice customers back - think in-store cafes, wellness centres, and pop-up hair salons.
Safety First
Providing leading customer service is not just about offering top-tier tech solutions, but about putting your customers' safety concerns at ease too.
In line with re-opening guidelines, retailers have had to make significant changes to the shopping experience to make sure it is covid-secure: masks, hygiene stations, and contactless services are now the bare minimum. But, on top of this, consumers also want to see material changes to the store itself, such as the introduction of temperature sensors, one-way traffic systems, or 'isolation rooms' for quarantining items that have been returned.
As Helen McRae explained, the CEO of Mindshare EMEA, the cleaning processes that were previously performed back-office now need to be brought centre-stage - customers don't just want to hear that tills and hangers are regularly sanitised, but they want to see this happening before their eyes. Retailers must demonstrate that they care about the wellbeing of their customers: in Helen's words, 'customer trust' will become one of the key differentiators in determining which retailers survive.
Bring Digital In-Store
Another huge topic at this year's World Retail Congress was on how technology and innovation are absolutely essential to meet customer expectations.
Providing a smooth customer shopping experience has been the goal for a number of years, but this has become increasingly urgent now that consumers are used to an online service that is instantaneous and personalised.
Speakers made a number of suggestions about how retailers could go about personalising the in-store retail experience. In the Thursday discussion 'Can the store re-invent itself for a post-covid world?', for example, Judy Bell discussed the benefits of syncing the virtual and physical shopping experiences by incorporating digital solutions in-store - examples could include click & collect facilities, self-service machines, or appointment services. Ron Johnson, too, highlighted the importance of Omnichannel solutions, insisting that 'your store has to be the engine of your e-commerce strategy'. Therefore, even though World Retail Congress found no consensus on which solutions would be the most effective, there was agreement across the board that retailers must incorporate digital tools into their covid recovery strategy.
If you're interested in finding out more about the discussions from the World Retail Congress 2020, join the discussion here on twitter.