September 11, 2020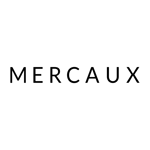 Mercaux
Is unified commerce the next generation of omnichannel? As retailers continue to bring new tech solutions in store, finding increasingly creative ways to unite the physical and virtual consumer experience, we ask what will come after this phase of omnichannel retail?
First, let's recap on Omnichannel
Now that retailers have become more accustomed to the 'new normal' of post-lockdown shopping, one thing remains clear: online shopping has altered customer expectations by providing a personalised experience which shoppers now expect to find across the brand, whether that's online or in person.
Olga Kotsur, the Co-Founder and CEO of Mercaux, explains: "The problem is that I can be a super-valued customer online, but when I visit a store, they know nothing about me."
For quite some time now, omnichannel has been hailed as the solution to this online-offline gap that Olga mentions: by using omnichannel services, retailers can sync their virtual and in-store offerings so that consumers receive consistent treatment across different channels. Put simply, if your e-commerce platform is capable of tracking customer behaviour or providing recommendations, then these same services should be provided in-store too.
Omnichannel has been the big retail priority for a while now - and for good reason, too. As the Vogue Business August 2020 report shows, there is still plenty of room for improvement and innovation when it comes to omnichannel solutions.
So, let us be clear, we are not suggesting that retailers should jump ship and abandon their omnichannel development plans in favour of unified commerce - no, for now, omnichannel can and should be the big retail priority. But, having said this, if you want to stay ahead of the curve in providing the best customer service possible, regardless of channel, then it is important to be aware of how technology is evolving in the future.
This is where unified commerce comes in. At Mercaux, our job is to support our retail colleagues with both short and long-term strategies - we are keen to help you fulfil your omnichannel vision today, while also looking to ensure you have the foundations in place should unified commerce be the next strategic benchmark you choose.
What is Unified Commerce?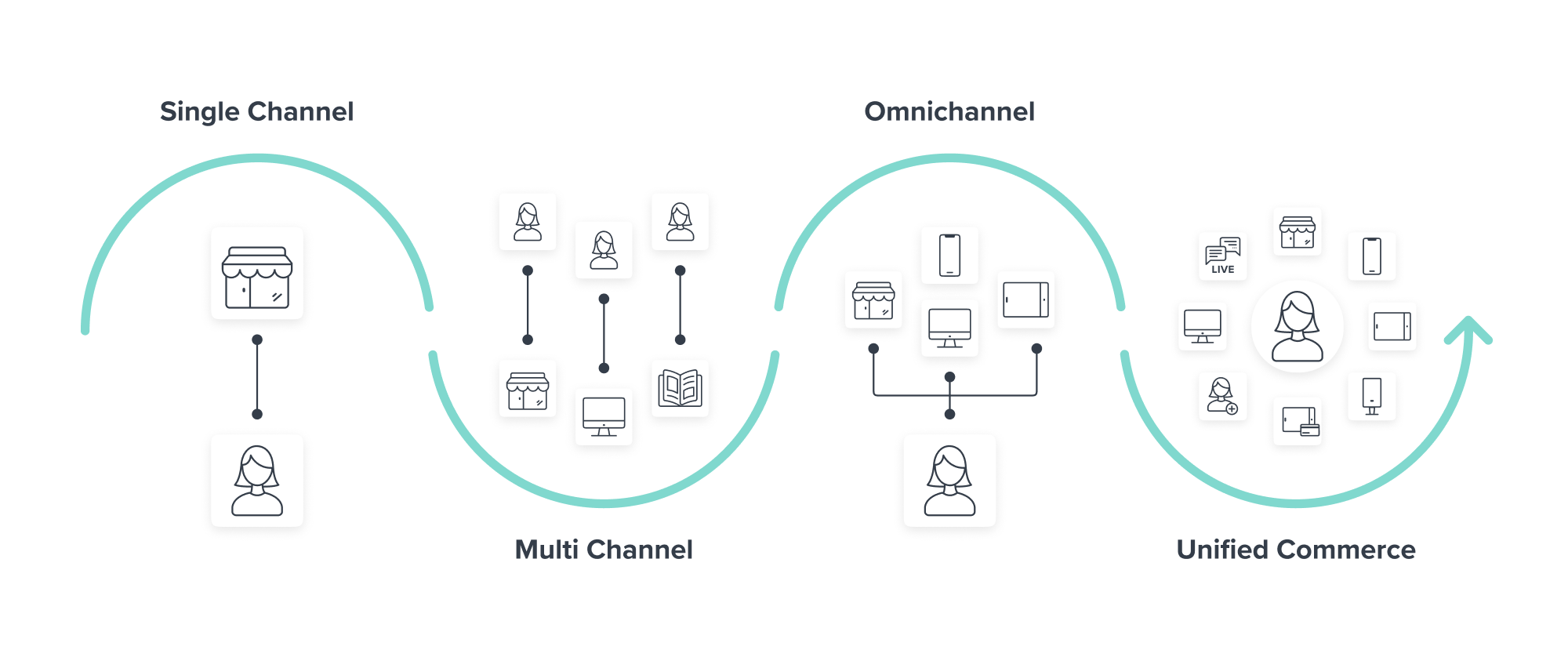 According to Gartner, unified commerce is 'the practice of providing flexibility, continuity and consistency across digital and physical channels to deliver a superior customer experience'. Sounds familiar, right? For retailers who have spent some time strengthening their omnichannel capabilities, this definition of unified commerce will seem similar to how we understand omnichannel today. This is because unified commerce does not involve scrapping your existing omnichannel plans, but simply moving to the next phase in your digital transformation journey.
So, what exactly is the difference between Omnichannel and Unified Commerce?
Again, Gartner offers a useful distinction to help explain the difference: 'omnichannel can be interpreted as an experience, but unified commerce is the platform through which this experience is achieved and fulfilled.' Unified commerce takes omnichannel logic one step further – rather than try to achieve the same experience across multiple channels, unified commerce uses a single platform to unite all customer data, product information, and business systems into one seamless experience. Unified commerce is therefore the natural progression for retailers who are already using omnichannel solutions.
So, how can Mercaux help you achieve unified commerce? Mercaux's platform is modular, configurable and highly adaptive to ensure it works with retailers' existing systems. From our very inception – before unified commerce was even terminology – we have created an architecture that will be compatible with whichever system you are already using. This means that the Mercaux platform, which is often described as the 'backbone for your in-store digital transformation', can be used as the central source of truth across all online and offline channels.
Mercaux's Platform Architecture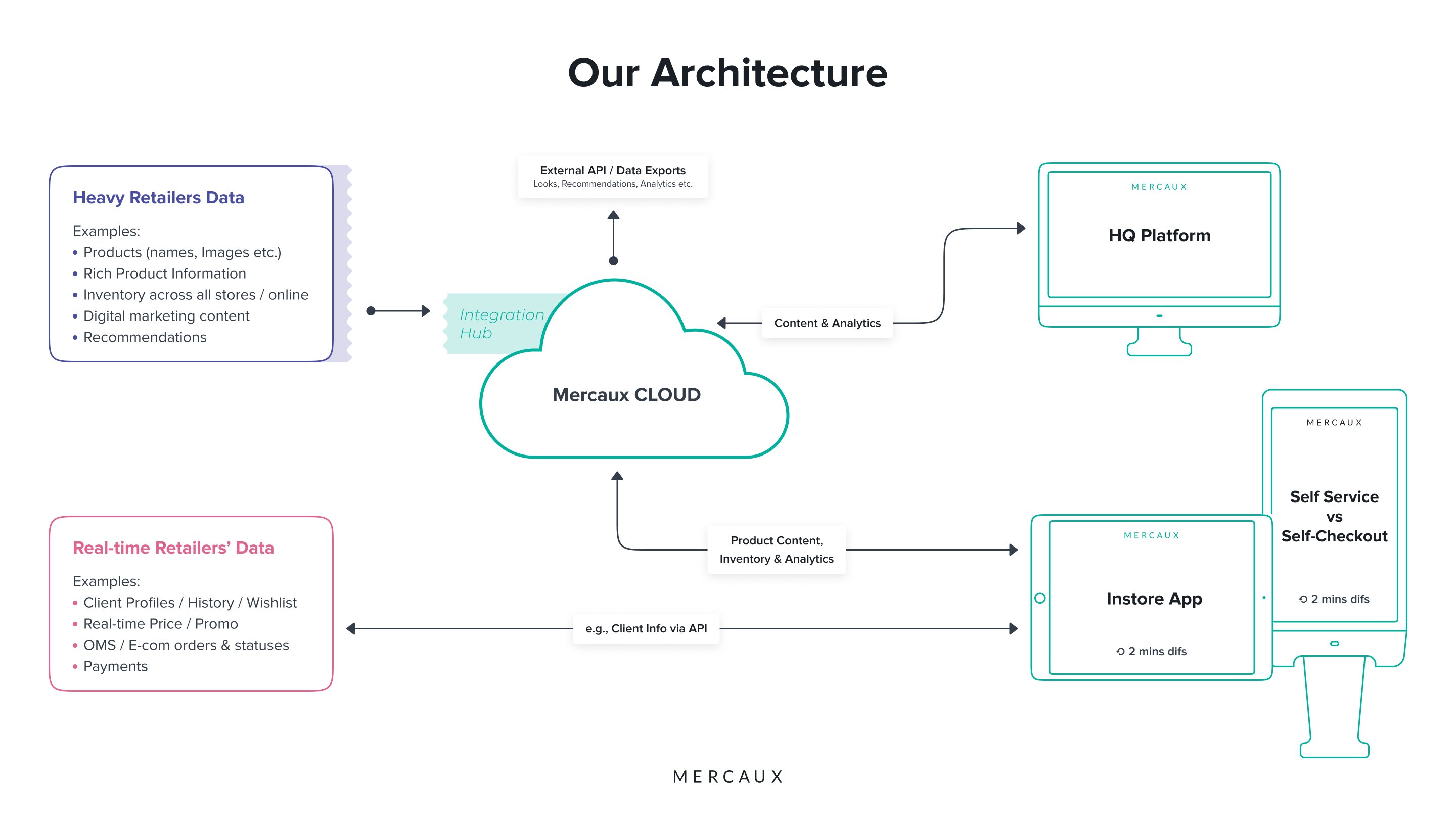 We've spoken a lot about the what, but what about the all-important why?
Unified commerce can help your business in four key areas:
Unified Customer Interactions
Regardless of the channel that a customer uses to interact with your brand (in-store, e-commerce, telephone etc), it's important that these interactions are analysed and linked, so that a customer's behaviour in one channel automatically informs what happens in all other channels.
In an omnichannel environment, retailers can connect interactions in two or three channels – but, unified commerce insists that customer behaviour can be recorded in a unified way across each and every channel in both the physical and digital way. This will therefore amount to a hyper-personlaised experience in whichever way you want to interact with that retailer.
Visibility of Inventory
This is an area that omnichannel is already quite advanced in, so will be one of the best areas for you to begin your transition to unified commerce. Here at Mercaux, one of our most popular core solutions is our Sales Assist & Omnichannel solution, which already allows retailers to call upon inventory and check product availability on a company-wide basis. This means that, regardless of whether a product is sitting in a warehouse or a shop around the corner, your inventory will be updated in real-time.
What Unified Commerce will do is to support the decision making on the customers behalf and serve up the best way to access that product, which brings us to our next point:
Fulfilment
Throughout lockdown, we saw the introduction of new fulfilment methods to appease those customers unwilling to enter stores, such as curbside pickup. As consumers begin to return to stores, there is continued demand for flexible fulfilment options. But, in order for retailers to facilitate these different pickup options (and to ensure they do so in the most cost-effective way possible), they need to be able to call upon stock wherever it might be stored and deliver it to the customer as quickly as possible.
In a unified commerce environment, the fulfilment options are potentially endless. If you switch to a unified commerce platform, your customers will receive their products in a way that is fast, convenient, and cost-effective.
Sustainability
As consumer demands for sustainable practices ever-increases in priority, so does the need for retailers to demonstrate this in every aspect of the business.
By making the transition to a unified commerce approach, you can make sure that your customers receive a service that is not only hyper-personalised but sustainable too. A unified commerce platform will allow you to draw upon all available data to calculate the best delivery pathways for your customers – for example, you will no longer run the risk of shipping a product overseas, if a local store has this product available in their stockroom.
So, what do you need to do next?
The good news is that a unified commerce strategy is not dissimilar from an omnichannel strategy. If you are currently developing omnichannel capabilities, then you are already moving in the right direction to achieving unified commerce success in the future.
The main area for consideration is how to adapt your current technology stack to be compatible with a unified platform - are your suppliers able (and willing) to open their APIs in order for you to connect them into your unified commerce central system, as an example?
Clearly, the transition from omnichannel to unified commerce won't happen overnight. Retailers still face big challenges adapting and developing their omnichannel capabilities, but it is always good to keep an eye on the future. If one of your goals is to offer superior customer experiences, better than your competitors, then becoming a unified commerce player will give you the best foundations to achieve this.
No matter where you are in your digital journey - whether you're developing your omnichannel services, or whether you're interested in learning more about unified commerce - please contact us at Mercaux to see how we can assist you in this transition.