November 5, 2020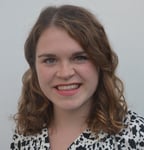 Faye Heron
Marketing Executive
E-commerce platforms use data to track every step of the customer journey, but brick-and-mortar retail is lagging behind: the majority of retailers can measure footfall and sales data in order to derive conversion rates, but what happens in-between entering a store and making a purchase is, too often, left to guess work.
Going forward, retailers need to upgrade their in-store technology and analytics capabilities to keep pace with their online colleagues by tracking the customer journey at all stages in their path-to-purchase. As McKinsey & Co explained in August, "the call to action is loud and clear: either fully tap into the power of digital and analytics, or get left behind".
There are range of different areas retailers will want to investigate in their path to becoming a data-driven retailer - including everything from advanced product analytics, in-store analytics, and people analytics.
First, let's look at people analytics.
What are people analytics?
People analytics - or workforce analytics - refer to the insights that enable companies to make data-driven decisions about their workforce, such as employee hiring policies, skills training and rewards schemes.
People analytics cover all stages of the employee lifecycle, but are especially valuable when it comes to hiring new employees or maximising the value of existing employees. When people analytics are used to their full potential, retailers can unlock a wealth of different data points and make policy changes accordingly:
Make data-driven adjustments to the employee training process, giving the workforce the skills they need to succeed
Apply analytics to existing employee behaviour to uncover top performers and potential gaps in the workforce that require upskilling
Use data about any skills gaps to refine your recruitment strategy and attract the right talent
Identify what drives the company's top performers - act on this data to improve employee retention and satisfaction rates
Why are people analytics important?
The retail industry is changing so rapidly that retail workers are struggling to keep up with what is required of them - the prospect of a looming skills gap makes people analytics more important than ever.
To explain what the skills gap means in a bit more detail, let's look at some statistics.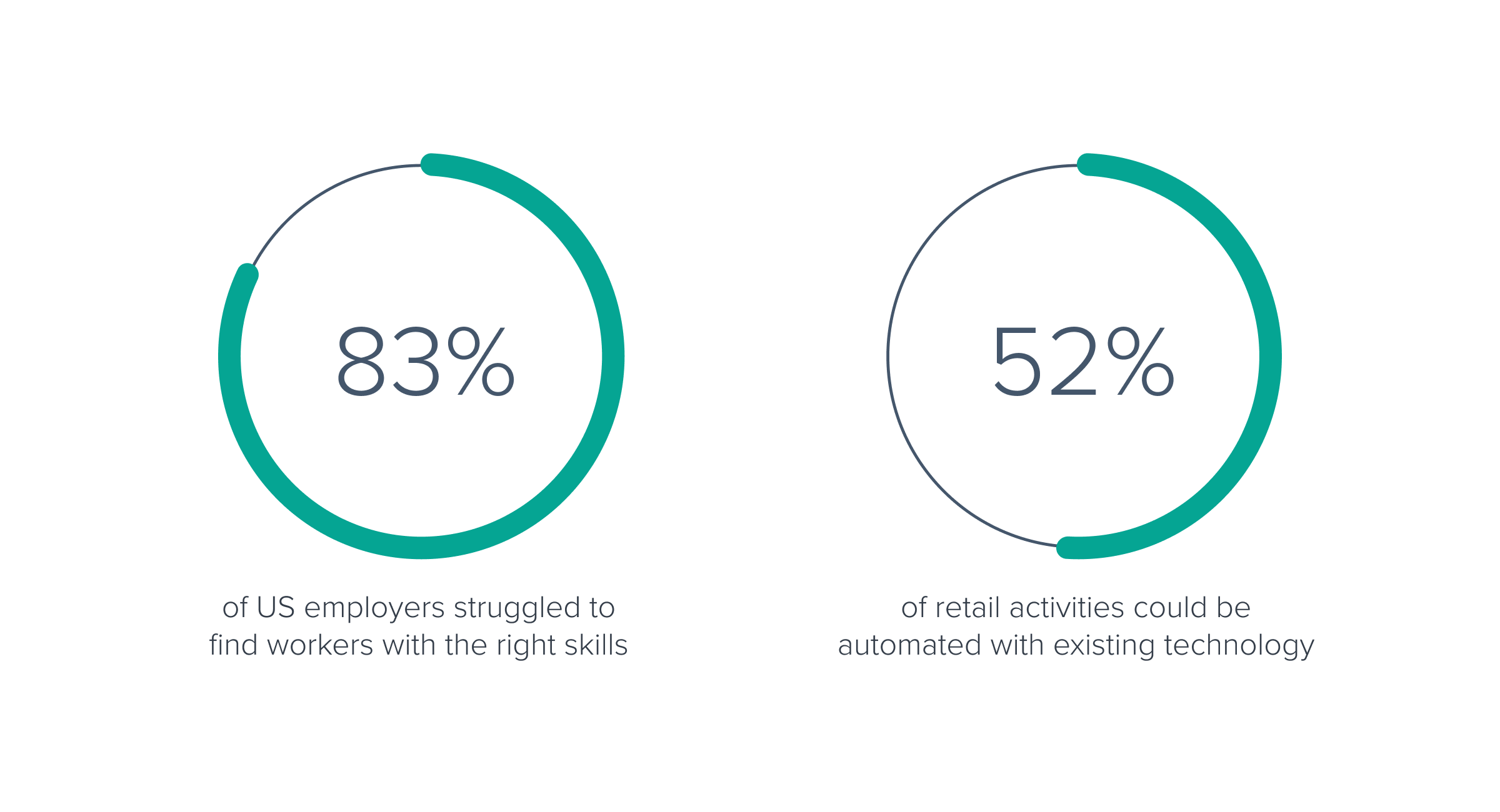 Source: McKinsey Global Institute
Last year, 83% of US employers struggled to find workers with the right skills. It is not just business leaders who are aware of this growing skills gap - in a 2019 study by Gartner, they found that employees worry that "digitisation is widening the skills gap". When these statistics are combined with McKinsey's recent observation that 52% of all retail activities could be automated with current technology, it seems that - if not already - retailers will soon see a skills gap in their workforce.
The increasing automation of retail activities - such as inventory management or check-out - also means that retailers now have an opportunity to focus their recruitment on employees that are focused on revenue generating activities, such as offering personalised product and styling advice - a mixture of hard and soft skills that really contribute towards increased conversion and bigger basket sizes in-store. Being able to report on their ability to sell is crucial - this is where people analytics become useful.
How to apply people analytics
When retailers apply advanced analytics to their workforce data, they can uncover information about which areas of the business perform best and which stores or employees are most effective at driving sales. This information allows retailers to make data-driven adjustments to their recruitment strategy and onboarding process to cultivate a particular set of skills.
By looking at where and why certain stores outrank others, business leaders can design targeted re-training programmes to plug existing skills gaps. This allows retailers to boost employee productivity without needing to alter their current labour model, therefore improving staff productivity across the board and generating a sales uplift.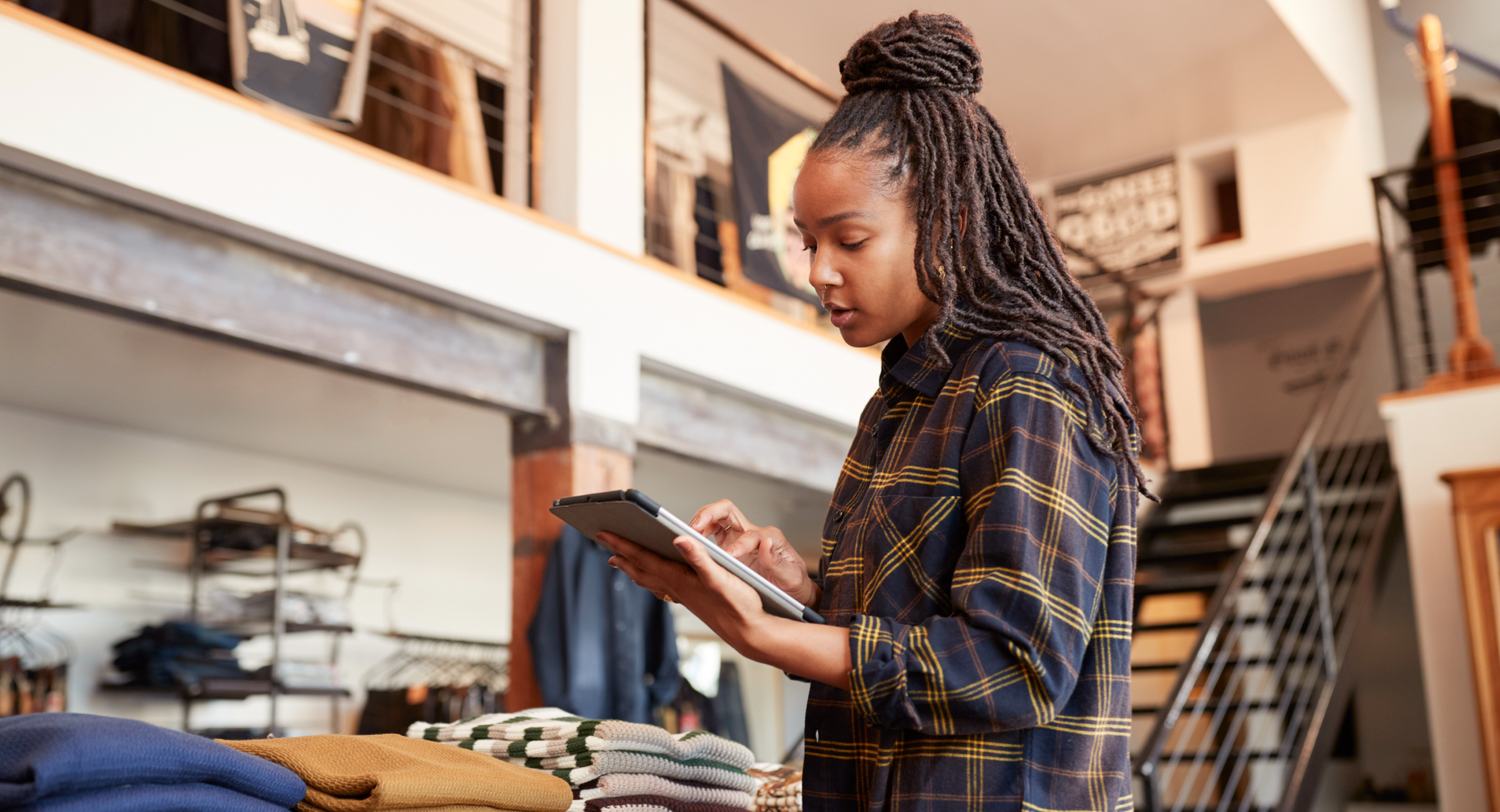 By their very nature, people analytics show employees that you are invested in their development: by tracking skills trends and running re-training programmes, retailers can do their best to minimise the anxieties of the 70% of workers who feel they haven't yet mastered the skills required for their job. When used effectively, people analytics improve employee satisfaction and retention rates and concurrently generate more sales for the business.
There are numerous benefits to be had if retailers can implement and act upon people analytics. For more information on how analytics can improve staff performance, head over to our "unlock in-store data" page.