February 28, 2023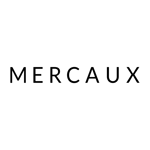 Mercaux
This month, we had the pleasure of hosting a webinar on In-Store Digital Transformation 2023, where viewers had the opportunity to hear from successful, digitally-focused retailers on their past experiences with and sentiments on deploying in-store retail technology.
Our speakers were…
David Miller, CMO at Mercaux and Pulse of Retail Author
David Edwards, Head of Architecture at River Island
Khang Tran

, Retail Operations Manager at Stadium Goods
We also briefly discussed the high level results from our popular Pulse of Retail 2023 research report. If you missed out on the report, you can download it here to see all insights and data to help you benchmark your plans against over 500 senior retailers.
In this blog, we've summarised the key learning points from the conversations for you to absorb and apply to your own digital transformation plans. If you'd like to download the slides and recording, click here to skip ahead.


Delivering exactly what is needed - no more technology for the sake of it
Before joining River Island, David Edwards came from a Systems Integration consulting background and was experienced in building large, monolithic platform-based solutions. These solutions were heavily customised to the customer's requirements, meaning he was keenly aware of the reality of being limited by long roadmaps.
As a result, "the more customised it was, the more difficult it was to update and maintain," he shared, leading to an increased risk of competitors edging ahead. Faced with a monolithic 'black box' when joining River Island - and wanting to "take back ownership" of the commerce platform, he knew they would have to move away from building in-house.
Wanting the power to buy best-of-breed solutions and swap components out easily, River Island moved into headless territory and naturally transitioned towards MACH principles over time, setting the groundwork for their digital transformation roadmap.
Forced into composability by being digitally native
Khang Tran, on the other hand, shared that rather than a choice taken over time as is with some larger, traditional retailers, the digitally native nature of Stadium Goods' consignment marketplace offering meant that they couldn't support their in-store business with any out-of-the-box solutions.
Correcting the preconception of being more advanced from the get go due to their digital proficiency, instead the retailer was "forced into composability". As a result, they understood the customer on a deeper level by being online first, saying "We know how to guide the business and what makes our customers tick in-store... [just] from our online data."
Until joining forces with ˜Mercaux, Stadium Goods worked with ERP to transact and bring out items from the stockroom with unnecessarily long times, which was "unheard of" and "a big hurt to conversion".
"Bringing on a vendor like Mercaux, to be able to seamlessly communicate from the Sales Associate's iPad and have a Stock Associate bring [the item] up in a minute or two was hugely enabled by composability."
- Khang Tran, Retail Operations Manager
After launching a customer-facing Progressive Web App alongside other in-store solutions, they were able to put the power directly "in the customer's hands."
Bringing composability into the store for greater customer visibility
In River Island's case, David Edwards shared that "[to] finally achieve the omnichannel experience we've been chasing for so many years," the leading fashion retailer is trying to leverage the same backend and the same underlying commerce platform.
The aspiration was realised through their RFID Checkout project, in which they leveraged multiple vendor with the joint aim of providing better customer experience in-store in just two months. Explaining how composability enabled this to happen, he told us "one of the beauties with going composable is is that we stop building commodities... we carefully select strategic partners who can provide the levels of service we need."
As a result of the project, River Island has seen benefits like the reduction of queues and the amount of staff needed to man the tills, instead being able to redirect Sales Associates towards assisting customers.
The last re-platform you've ever need to do (and advice to those starting out)
Whilst setting out on a digital transformation journey may be a daunting prospect to those coming from a legacy background, the two retailers were in agreement of the business benefits.
"Composability does not equal easy," conveyed David Edwards, "And whilst it does require a certain level of maturity to think composable, it gives you the ultimate agility."
To ensure a successful roadmap, "bring the business along with you, as their ecosystem will be required to change" he urged - then explaining further as to why getting the wider business is essential, he sad "composable commerces offers the best experience to customers... it increases the pace of change."
He went on to describe it as "the last re-platform you'll ever need to do."
Khang Tran's parting advice was "[to not] lose sight of the ultimate goal in the process and why you became composable," and to "leave no stone unturned in the decision making."

If you're curious about how to shape your own journey towards better customer experience and freedom from legacy architectures, get in touch with us today.

Fill in your details to access the webinar slides and recording
Share your details below to access the slide deck and recording of the session, and get your insight into the minds of leading retailers.
Curious about the possibilities our Composable Points of Service Platform could bring to your stores, or want to learn about our product capabilities? Get in touch with us to find out more.