February 28, 2023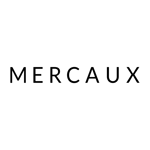 Mercaux
Iconic British Fashion Retailer, River Island, Partners with Mercaux to Deliver Self-Checkout via RFID In-Store
River Island will be transforming checkout into an experience by deploying Mercaux's Self Checkout Kiosk solution alongside RFID buckets, leveraging ISV partners commercetools, Talon.One, Stripe, and System Integrator, Cabiri.
Customers simply drop River Island products into an RFID bucket reader, after which they appear instantly as a digital basket on Mercaux's Self Checkout Kiosk.
Mercaux, the Next Generation In-Store Experience, Universal Basket and Checkout Platform, announced today that they will be delivering RFID self-checkout into stores of River Island, the iconic British high street retailer, alongside key strategic partners. Converting checkout into a positive customer experience, shoppers will be encouraged to use the self-service devices to speed up the last step in their path-to-purchase. After dropping the items into the "RFID Bucket", the items appear instantly in a digital basket on Mercaux's self-service kiosk where the customer completes the transaction. The objective of the project is to provide River Island customers with a quick, efficient, and fun way to checkout themselves.
This evolution in self-service checkout is made possible, in part, with Mercaux's Next Generation Composable Platform, allowing retailers to surface the checkout process on any device in-store (store associate or customer), eliminating the need for customers to join a line to be served by a store associate at the traditional cash register. River Island's vision to provide a fun and speedy way to checkout was achieved thanks to the composability of Mercaux's technology, meaning that it was deployed and integrated with ease and speed to their existing omnichannel commerce platform with the support of System Integrator, Cabiri.
Speaking of the deployment, Paul Cooper, Director of Technology Operations - River Island commented, "Although still early days, the results from the project have been astounding and could quickly become a game changing development for River Island when the decision is made to rollout to the wider estate. Whilst we set a target of 50% of all in-store transactions being processed through self-checkout, we are already seeing this figure closer to 70%."
Cooper concluded, "I can't thank the whole team at Mercaux enough for their speed of delivery, a smooth onboarding process and diligence with monitoring the business critical KPIs to ensure this project's success."
Olga Kotsur, co-founder & CEO, Mercaux, commented, "Exceptional customer experiences should encompass the entire path-to-purchase, and checkout should be no exception. The pain of checking out in-store is often the primary cause of complaint and basket abandonment, and yet the experience has remained stagnant for many years. By offering an alternative to Legacy POS, River Island will be able to eliminate maintenance costs and break away from lengthy and expensive on-prem release cycles, towards quicker and more agile upgrades via the cloud. We are delighted that they have chosen Mercaux as a key partner to support them in their vision."
Mercaux is a member of the MACH Alliance - an independent organisation on a mission to future proof enterprise technology and to propel current and future digital experiences with open and connected enterprise tech, of which River Island is a big advocate. The deployment of RFID Checkout marks the beginning of River Island's plans to transform with the support of Mercaux.
Curious about the possibilities Mercaux's Composable Points of Service Platform could bring to your stores? Get in touch with us to find out more.