March 12, 2021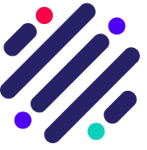 JRNI
Rachel Sobieck
The JRNI and Mercaux partnership helps retailers elevate the experiences they provide. The ability to pair clienteling with appointments allows retailers to personalise in a way that not only provides a great customer experience, but a memorable experience. It's about giving consumers an immersive shopping experience - where yes, they can still purchase products, but they are getting so much more.
Consumers are looking to get personalised, one-on-one time with their favourite retailers. They are looking to get that true one-of-a-kind experience. The kind of experience they run home to tell their friends and family about. An experience so great that they leave a 5-star review and share about it on social media. An experience so memorable that they have a reason to come back... a reason to be loyal. And that's what it's all about in today's current retail environment - providing consumers a unique shopping experience - an experience as unique as they are.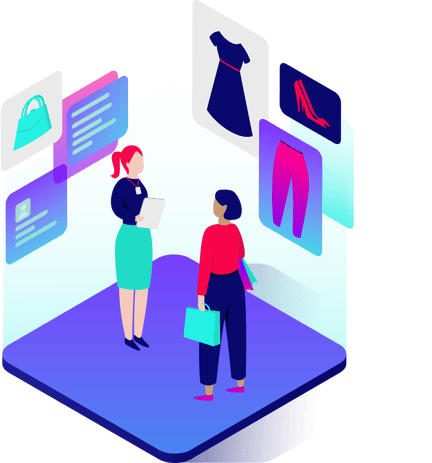 The experience economy is here, and consumers' expectations have shifted. The JRNI and Mercaux partnership empowers retailers to not only meet, but exceed these new expectations.
What is the Experience Economy?
Before we get into more about how JRNI and Mercaux are helping retailers thrive in this new experience economy, let's discuss how we got here. "Customer experience" has been a hot topic for years. Every industry, every brand, every business of every size has worked on improving the customer experience, and has invested a ton of time and money to do so. But what does "customer experience" really mean - and how does it tie into the experience economy? We'll get to that, but first let's take a look at how consumer behaviour has shifted over the past few decades.

Transaction, Interaction & Experience Economies
First there was the transaction economy. It was pretty basic: Consumers simply cared about making a purchase. A consumer wanted to walk into a store, find what they were looking for, pay for it, and leave. There wasn't much more to it.
Then online shopping started to become more common, and consumers loved the convenience and speed! It quickly became all about having an online presence, and using that online presence to simplify transactions so customers could spend minimal time and effort getting the products they wanted.
Next came the interaction economy. This is where you really started to see brands working to differentiate themselves. Brands worked hard to build a strong digital presence so they could provide something unique and engaging for their customers. Then boom: social media exploded! And just like that, consumers shifted from just wanting to do a transaction to wanting the chance to interact with their favourite brands. The interaction economy was a time when brands had a direct line to their consumers - in a way they never had before. Whether on Instagram, Twitter, Pinterest, or Facebook, consumers were thrilled to feel connected with their favourite brands.
As consumer expectations for more brand interactions grew, a new movement was coming. Consumers were looking for ways to engage with brands on their terms. According to McKinsey & Company, consumers didn't just want to buy products and services anymore, they wanted to buy into an experience. The transaction economy was gone, and the interaction economy evolved. Brands needed to provide unique, personalised experiences to survive.
And that's exactly where we are now. The experience economy is here! It's all about making your customers feel like, when they do business with you, that they're doing business with a company who knows them as an individual, and can offer an experience as unique as they are.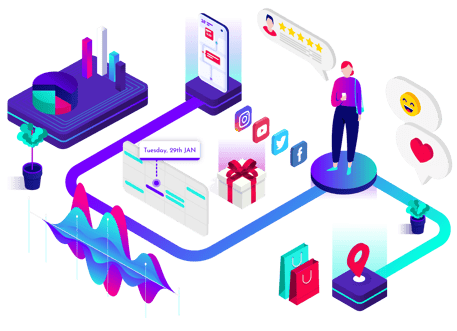 Why Appointments?
In a world where consumers now want to do more than just buy a product or service and actually have an experience, appointments have become a central part of a larger business goal to deliver personalised experiences. Appointments are a pivotal way for retailers to give consumers a unique experience… a unique one-to-one experience. A way to give consumers the personalisation they are looking for.
Appointments empower customers to do business with their favourite retailers on their terms. They can schedule a time that works best for them, at a location that works best for them, whether from the comfort of their home or at a store location convenient to them. Appointments also empower staff members! This is exactly where clienteling comes in, and becomes a critical way to provide the best and most personalised experience. By using customer behaviour data, staff can spend time preparing for their one-on-one time with consumers. They can personalise engagement by creating tailored looks, customising suggestions, and effectively sharing new products with the customer to drive upsell.
Appointments, therefore, also empower retailers. Retailers are given the opportunity to build stronger customer relationships while simultaneously improving the customer and employee experience.
JRNI and Mercaux: The Power of Personalisation
With a shared commitment to uniting physical and digital retail, JRNI and Mercaux are empowering retailers to take their appointments to the next level by leveraging customer behaviour data that helps them tailor each and every interaction. That way, instead of providing generic suggestions, retailers can utilise Mercaux's advanced clienting solution to get a complete look at behaviour data including purchase history, product preferences, personal wishlists, and more. Additionally, this helps retailers personalise their follow-up outreach with product suggestions, styling tips, or alternatives.
There's never been a more important time to utilise appointments and clienteling to personalise the experiences consumers are looking for - both in-store and remotely. Together, JRNI and Mercaux help retailers provide unforgettable experiences and achieve connected store success. Our partnership will continue to help retailers succeed in the experience economy, helping to boost conversions and drive long-term growth.
This was a guest post by Rachel Sobieck, Marketing Communications Coordinator at JRNI.
Find out more about the Mercaux - JRNI partnership for experiential retail here.