October 15, 2020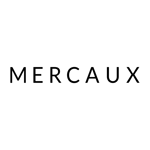 Mercaux
Maxi Sport, a leading sport and casual fashion brand in Italy, has today announced a two-year deal with Mercaux. This important partnership will kickstart Maxi Sport's in-store digital transformation journey and aid their Covid-19 recovery: the deployment of Mercaux's digital solutions will allow Maxi Sport to provide their Sales Associates with the tools to improve productivity, personalise the customer experience and generate more sales.
Maxi Sport approached Mercaux with specific objectives in mind:
They wanted to deploy solutions that would support recovery from the Covid-19 crisis;
They wanted to attract customers back to stores, sell larger baskets, recover potential lost sales, and increase the likelihood of return visits.
To answer these specific challenges, Maxi Sport has deployed Mercaux's Sales Assist, Digital Styling & Omnichannel solutions to enhance the in-store experience and streamline the path-to-purchase.
Maxi Sport's Landing Page in the Mercaux App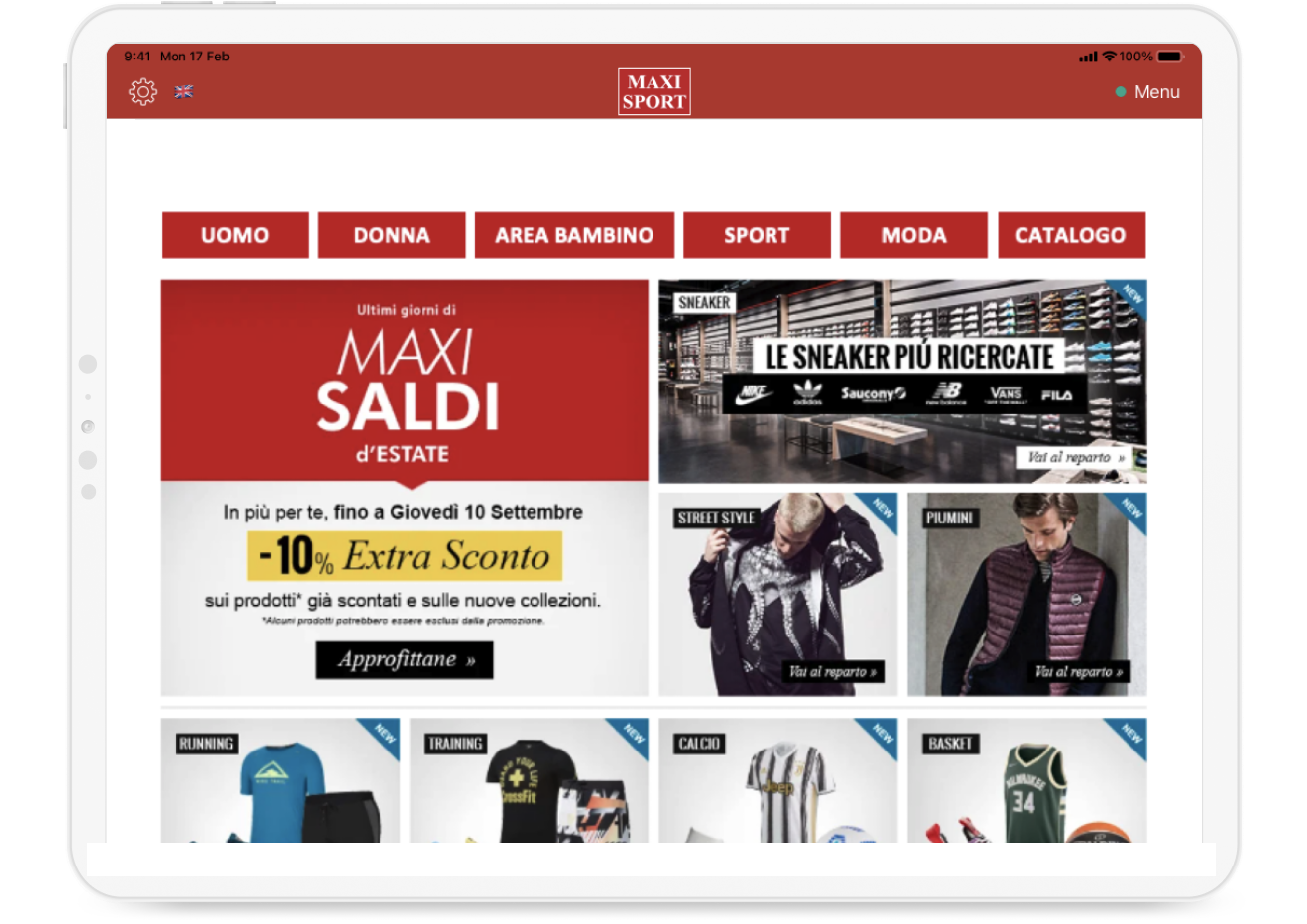 These solutions not only provide Sales Associates with the tools to serve and sell smarter, but crucially, reveals a valuable new data stream for HQ Teams to analyse in-store customer behaviours, staff performance and product funnels. Data-driven retailers use this information to improve customer experiences, resulting in better conversion, Units Per Transaction (UPT) and sales.
Speaking of the partnership, Giovanni Sala, General Manager, Maxi Sport commented, "We are confident that this collaboration with Mercaux is helping to strengthen our relationship with our customers, adding value to the key role of the Personal Shoppers in our stores.
Mercaux's in-store solutions bridge the gap between the online and offline worlds to provide our team with the ability to offer a personalised customer experience, such as checking real-time availability, showing alternatives and recommending complementary products.
Our Personal Shoppers use the digital styling functionality to create customised recommendations to inspire customers to purchase entire looks in-store. If they are not in a position to purchase at that moment in time, the omnichannel functionality allows the look to be emailed to the customer for purchasing online at a future date. The relationship of trust is established using these tools, is nurtured over time, strengthens and so generates a virtuous circle that elevates Lifetime Value (LTV) and the most important KPIs of retail."
Olga Kotsur, Co-Founder & CEO, Mercaux, commented, "It's imperative that retailers act now to meet the heightened expectations of customers returning to stores after lockdown and restrictive measures. We are here to support retailers facilitate the "next normal" of retail by deploying unified commerce solutions that bring the best of online and offline together."
Kotsur concludes, "We're delighted that Maxi Sport has decided to partner with us to help accelerate their growth aspirations. We look forward to seeing some early positive results."
Maxi Sport have signed up to a two-year partnership with Mercaux – for the core solutions mentioned above – with plans to investigate additional solutions from Mercaux that can further enhance the customer experience.
Product Catalogue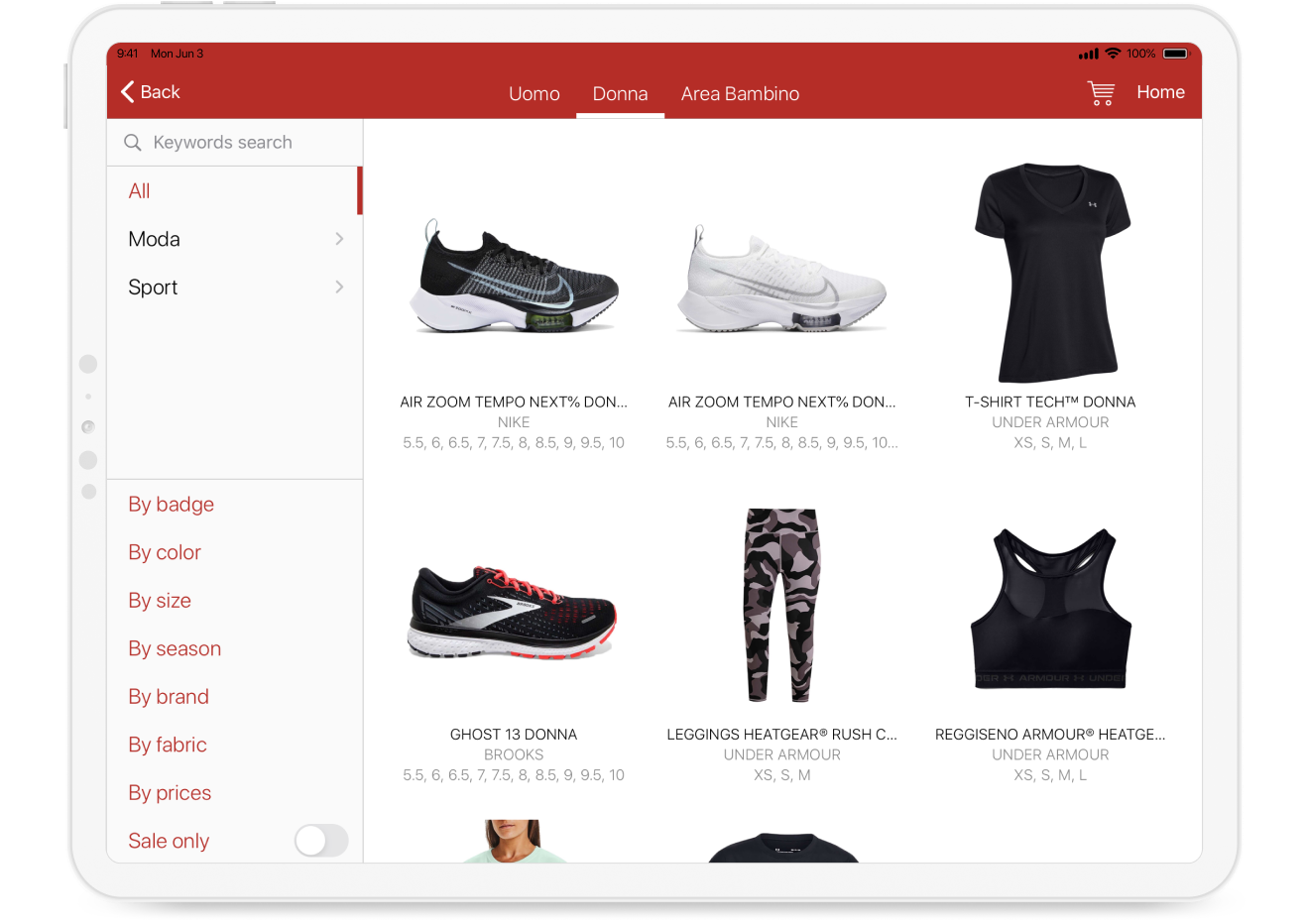 Example Product Description Page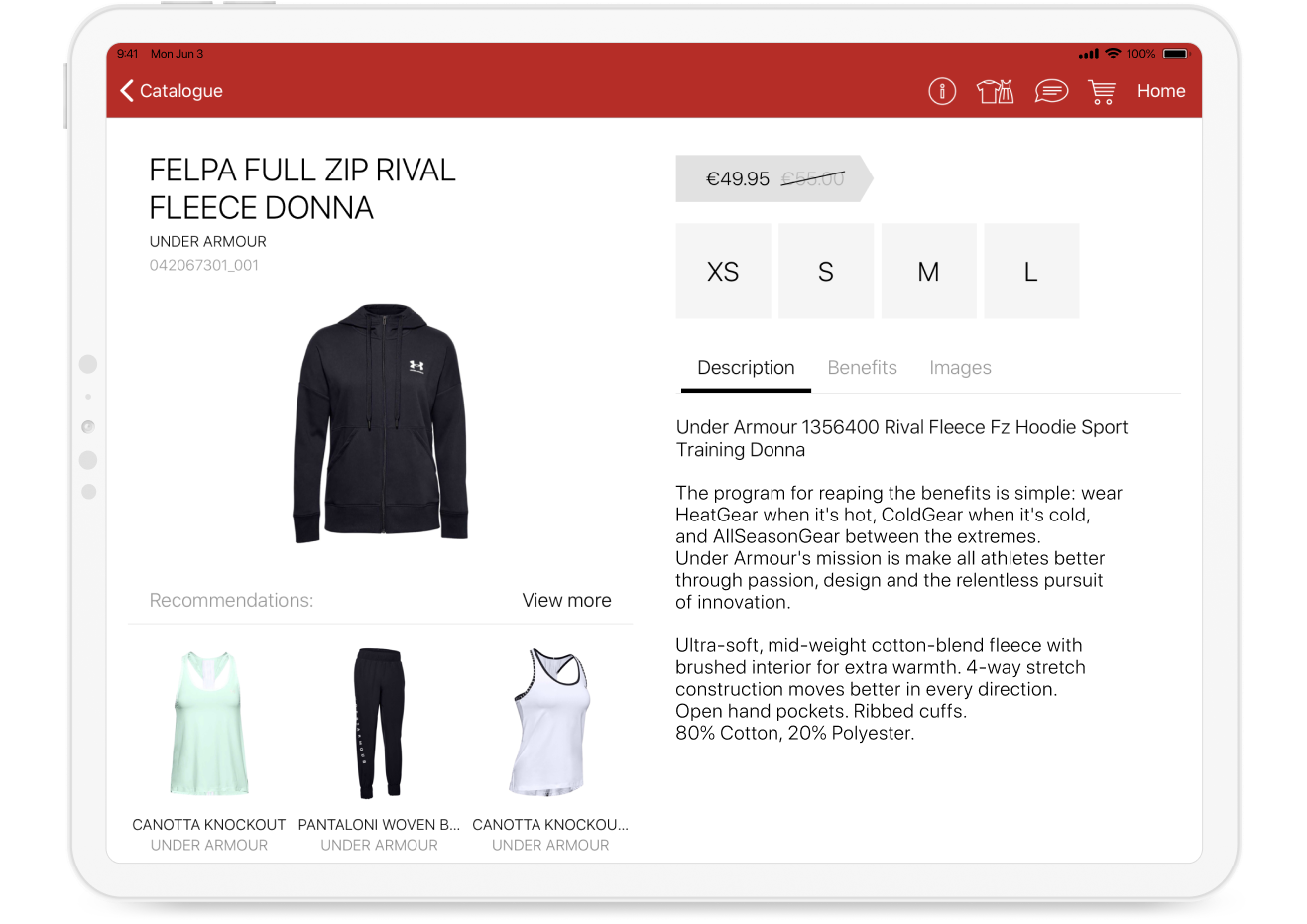 If you would like to discuss your digital transformation plans with us, please complete the below form and a member of the team will get back to you.