October 19, 2020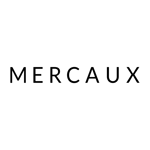 Mercaux
Economic uncertainty and ongoing travel restrictions are just two of the reasons why brand switching is on the up as consumers increasingly move away from their usual brands. To find confirmation of this fact, you can turn to McKinsey & Co's July retail report, where the shattering of brand loyalty is listed amongst the biggest COVID-related changes to consumer behaviour. Not only have 20% of US consumers migrated away from their usual brand during the pandemic, but nearly half of these consumers expect to make these switches permanent. In August, McKinsey & Co revisited this topic with a survey of both US and European consumers – and this time, they found that 40% have switched brands or retailers. Business leaders need to act now to prevent customers fleeing to other brands.
This disruption to brand loyalty leaves retailers with two questions: how can you keep the customers you already have, and how can you convert brand agnostic consumers into loyal customers?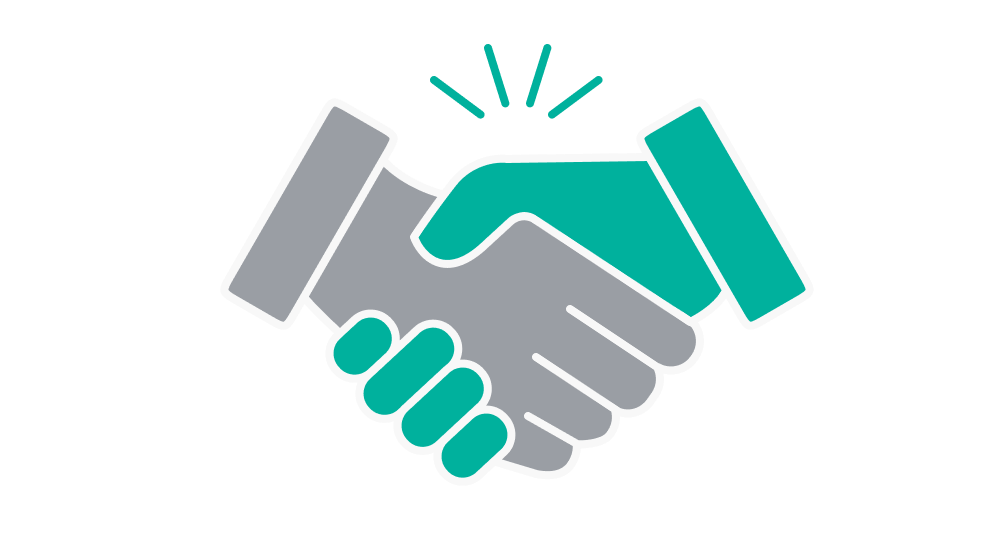 Before we go on to explore the different ways that business leaders can improve customer loyalty and lifetime value, we first need to understand what is motivating consumers to move away from their usual brands.
Why Are Consumers Switching Brands?
Perceived Value
The economic uncertainty brought about by COVID-19 has moved affordability to the top of consumers' agendas, as they increasingly switch brands to find a cheaper version of the same product. Of course, this link between brand switching and affordability is not necessarily new: in fact, in KPMG's 2019 retail survey of more than 18,500 consumers, 66% of respondents said that they were more likely to stay loyal to a brand that is good value for money. As we head into the winter, where future lockdowns and economic turmoil are becoming a reality, retailers will need to consider loyalty schemes and clever promotional strategies that don't erode the perceived value of the brand in order to retain customers who might otherwise be inclined to shop around for a cheaper option elsewhere.
Product Availability
In the UK earlier this year there was a nationwide shortage of toilet roll – when these consumers couldn't buy toilet roll from their usual brand, they simply made this purchase somewhere else.
The supply chain disruptions and product shortages brought about by COVID-19 forced consumers to shop at different brands in order to find the products they wanted. Even though this form of brand switching might have only been temporary, McKinsey & Co have found that 73% - 80% of consumers who experimented with a new shopping behaviour during the pandemic will continue that same behaviour post-crisis, for example by continuing brand switching behaviour. This means that, even though supply chains have largely recovered, retailers still need to do everything they can to win back customers who have migrated elsewhere.
Health & Hygiene
Consumers are also switching away from their preferred brands because they want a COVID-secure option. Going forward, then, one of the biggest challenges for retailers will be working out how to convince consumers that it is safe to return to their shops.
Retailers will need to experiment with different ways to win back anxious shoppers who have moved away from their usual brand in favour of a safer and more convenient option. One way to connect with anxious shoppers might be through remote engagement - here at Mercaux, we ran a recent survey which uncovered that 67% of consumers would be keen to engage with retail stores remotely. In the first lockdown, we saw that the retailers who had already deployed remote selling capabilities were better placed to keep consumers engaged and improve customer loyalty, for example through live web chat, advanced email marketing, or 121 appointment booking. Please download our recent Remote Selling report for more information on our suite of remote selling solutions that allow retailers to drive sales from stay-at-home shoppers.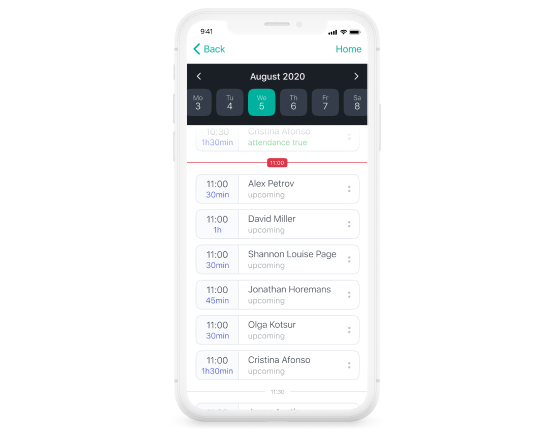 Appointment Booking
We've spoken a lot about why brand switching is on the rise, but let's look at what brands can do to prevent this. What steps can retailers take to improve customer loyalty and lifetime value?
Here at Mercaux we have compiled our top tips on how retailers can leverage personalisation tactics and advanced analytics to keep their existing customers and to convert brand agnostic consumers into loyal customers.
Use Customer Loyalty Schemes
Instead of leaving brand loyalty to chance, retailers should use subscription services to try and regain the customer relationship and establish reliable revenue flows. A recent example of one such loyalty programme would be Pret A Manger's new YourPret Barista Subscription, which promises customers unlimited free beverages for £20 a month, but there are also examples to be found in the fashion retail industry, such as the London Sock Company's 'Sock Club' subscription service. Not only do these subscription-based services allow retailers to keep existing customers engaged, but also offer discount introductions to attract new customers.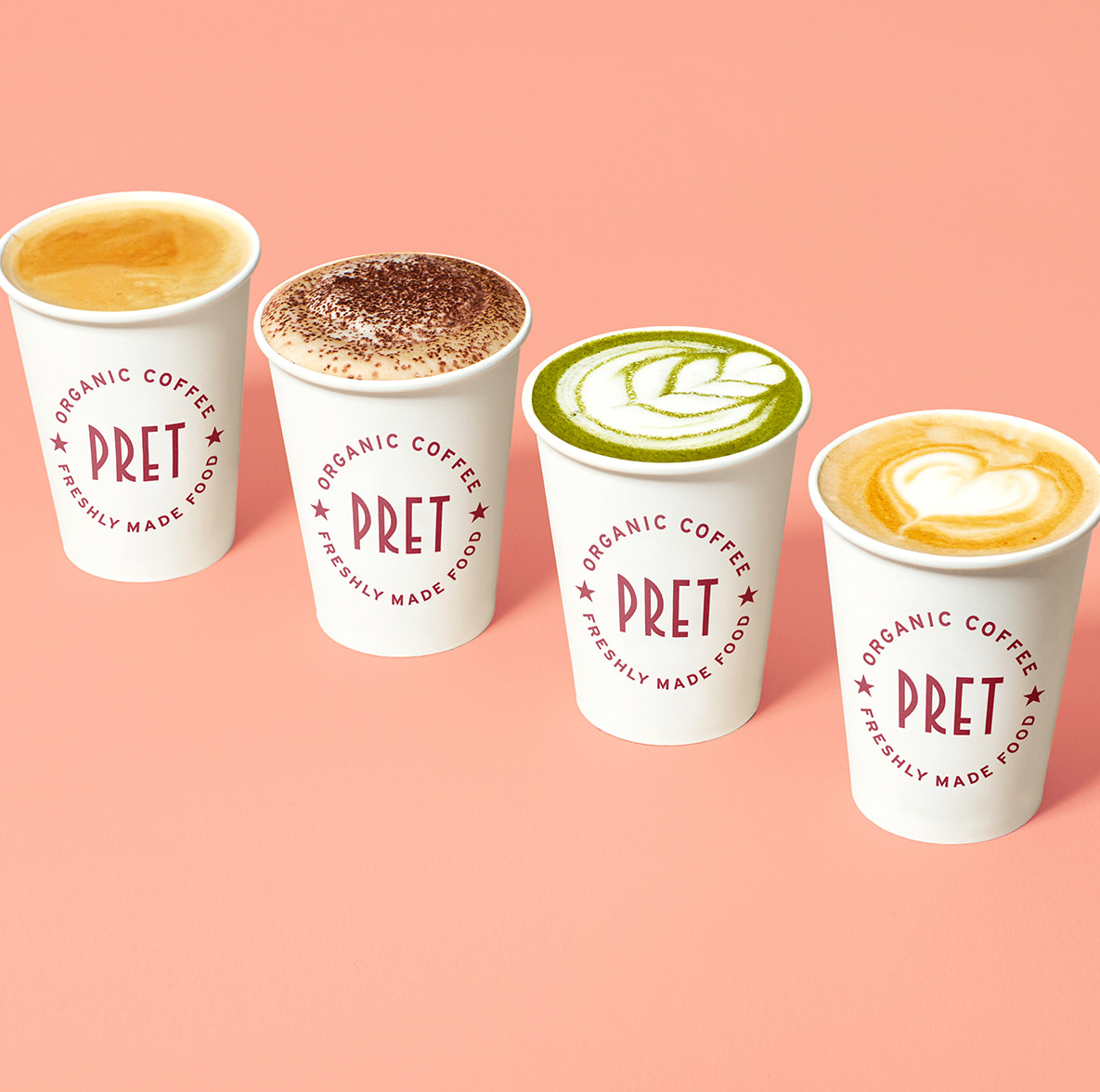 Source: https://www.pret.co.uk/en-GB/your-pret
To go one step further than generic subscription models, retailers should invest in personalised loyalty programmes – in fact, as Paul Martin notes, the Head of Retail at KPMG, 'if retailers are to successfully reinvent their loyalty schemes, they will want to be offering, directly or indirectly, personalised offers'. To successfully personalise their loyalty programmes, retailers will need to use real-time data from across the company. If retailers can achieve this, then a whole host of opportunities will present themselves - examples could include offering special deals to customers who haven't visited the store recently (triggered after a month's absence, for example), or targeting the highest spending customers with discounts on luxury product bundles.
Invest in Personalisation
Successful retailers will focus on personalising their content as a way to retain existing brand-customer relationships and create new ones. To keep customers from shopping elsewhere for the sake of convenience or affordability, it's important to offer them a tailored service that couldn't be replicated on a first time visit, for example giving customers targeted recommendations based on their purchase history and saved items. Personalisation should also inform your customer communication strategy: rather than send generic marketing emails, with the customer's name simply mail-merged into the greeting, it's important to give customers personal treatment by emailing them personalised looks, customised baskets, and bespoke invitations to inspire them to keep shopping with your brand.
Leverage Advanced Analytics
Successful retailers will use advanced analytics to find out exactly when and why customers are moving away from their brand and then use this information to adapt their policy accordingly. If retailers can leverage advanced analytics successfully, there are big opportunities to be had: as Boston Consulting Group explained earlier in 2020, the 'retailers that rewire their organisation to capitalise effectively on advanced analytics are seeing revenue growth and improved margins'.
Case studies for personalisation mainly focus on personalised engagement with a single customer but, to go further than this, retailers can link personalisation with their back-office data. For example, you could use real-time data about product availability to inform your personalisation strategies: for instance, if a retailer has an inventory build-up of red shoes, then it would be beneficial to target customers who have a purchase history of buying similar products. Retailers can also use advanced analytics to attract price-sensitive consumers. By accessing real-time data on inventory availability, retailers can make use of sudden spikes in product popularity to inform promotional strategies, such as putting discounts on products with growing demand to prevent customers moving to a more affordable brand. By using advanced analytics to guide promotions, retailers can increase the perceived value of certain products without having to lower prices across the board.
If you're interested in finding out more about how you can improve customer loyalty and lifetime value (LTV), feel free to contact us at Mercaux.