October 23, 2020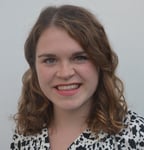 Faye Heron
Marketing Executive
This week's e-P Summit 2020 brought retail and tech leaders together from around the world for an 'Innovation Reset' discussion. With only a few days to go, new COVID-19 restrictions meant the conference had to switch from an in-person event to a virtual one. This was an apt reminder of how COVID-19 continues to affect the industry, but the speakers responded with agility and, via the live stream, offered a series of fresh and exciting perspectives on how retailers could use the pandemic as an opportunity to accelerate innovation, drive revenue, and promote long-term growth.
The presentations were delivered by leaders from a range of brands including Gucci, Farfetch, Facebook and Spotify. We are delighted that Mercaux also got the chance to join the event, participating in the e-P Innovator Action Session where we announced our new partnership with Italian retailer, Maxi Sport.
So what were the main takeaways? In case you missed the conference, I have put together a summary of some of the key points:
Remote Engagement
As expected, many of the presentations focused on what retailers could do to engage with customers amid ongoing COVID-19 restrictions and dampened consumer confidence. For me, one of the highlights was the presentation by Vasilis Dimitropoulos, the Vice President of Client Services at Gucci. Vasilis delivered his presentation from "Gucci 9", a virtual store in Florence, in order to demonstrate his point that "remote engagement" is the future for retailers. Gucci 9 is a remote clienteling store that customers can access from the website - when customers click "Visit Our Showroom", they are taken through to a virtual store and can engage with Sales Associates via 121 video chat. As Vasilis explained, this concept allows customers to "discover the collection from the comfort of their own homes" - customers have virtual exposure to the look and feel of Gucci products, and get the chance to ask the Gucci experts questions such as "can you show me what the bag looks like when worn over the shoulder?".
"the human touch powered by technology is where companies will thrive in the future".
Vasilis Dimitropoulos, the Vice President of Client Services, Gucci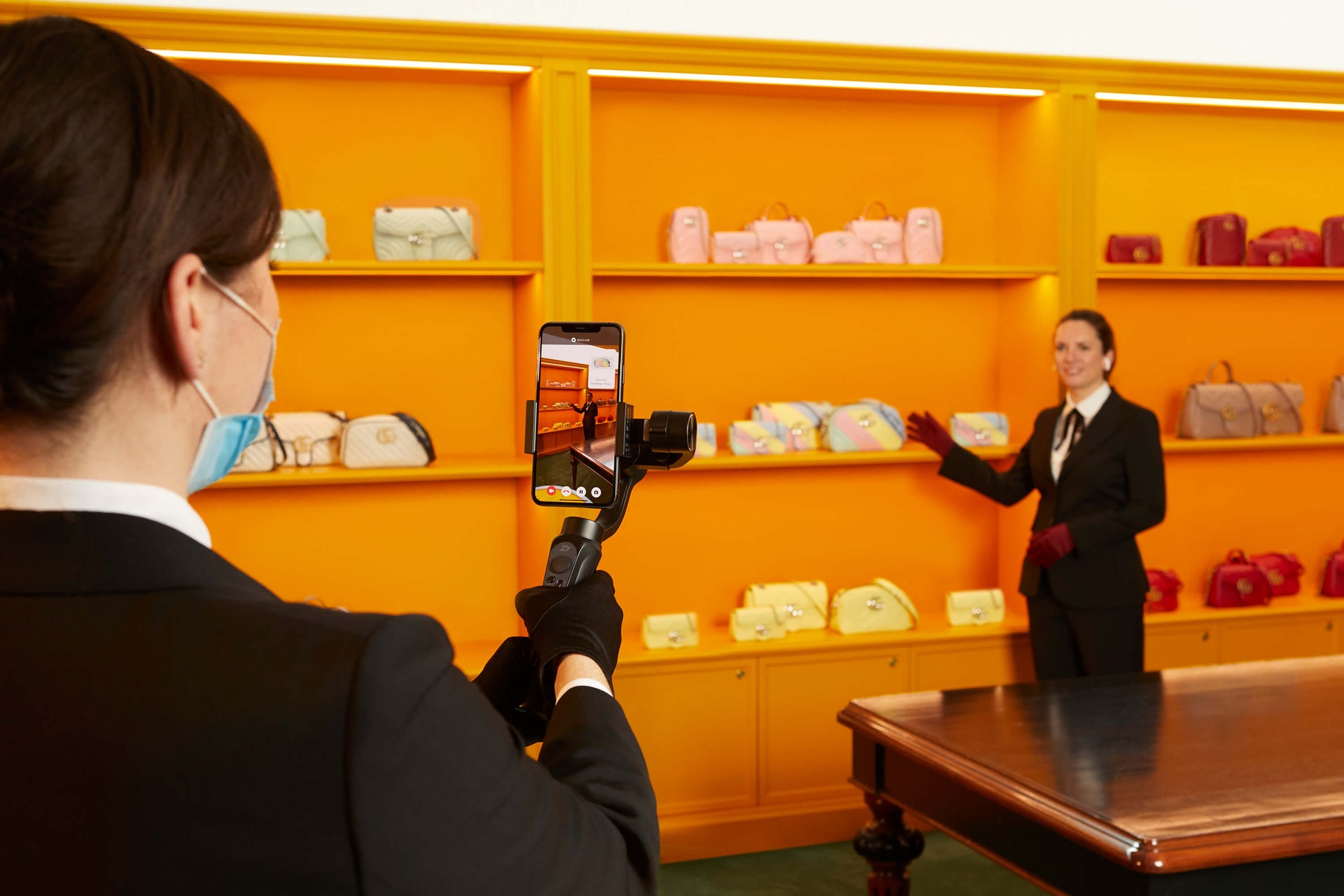 Source: www.luxxu.net
Here at Mercaux, we too saw the benefits that remote engagement brought to retailers over the first lockdown. We have developed a suite of remote selling solutions - including WhatsApp engagement, live web chat, and personalised appointment booking - that help retailers to connect with stay-at-home shoppers and drive revenue amid ongoing COVID-19 restrictions.

The Fitting Room Experience
Another popular idea was for retailers to place more emphasis on the experiential component of fitting rooms.
Kelly Kowal and Sandrine Deveaux from Farfetch both said that the function of the physical store is changing. Instead of being somewhere to buy clothes, the store of the future will be a place to see and experience a brand. Retailers' online platforms will become the primary transactional space and physical stores should be redesigned to accommodate the experiential component of 'new retail'. One way to improve the in-person shopping experience is to devote more floor space to fitting rooms. Kelly and Sandrine also said that fitting rooms should incorporate tech solutions; from inside the fitting room, customers should be able to request accessories, different sizes and alternative products. As Mariano Di Benedetto explained, the fitting room is often neglected and squeezed into a corner of the store but "it is an important part of the path-to-purchase".
Discovery Commerce
Another top tip for innovation was to look beyond the bounds of the fashion retail sector - in particular, there are big opportunities to be had if retailers can take inspiration from the personalisation strategies of social media platforms.
Rather than have customers simply shop for products they already know they need, Mariano Di Benedetto argued that the retail industry could benefit by adopting a discovery commerce model that helps "the products find the people". To explain this, Mariano gave an analogy from Netflix - when you finish watching one TV series on Netflix, the platform immediately recommends another TV series that it thinks you might like. Online retailers should adopt a similar approach. Instead of leaving consumers to browse through an entire product catalogue, retailers should place personalised suggestions in prominent positions on the website. A discovery commerce model would mean that the customer journey begins even before the intent of purchase because the retailer can anticipate what the customer wants on their behalf.
Retail Podcasts
Alberto Mazzieri showed there were big opportunities to be had if retailers could harness "the power of audio". Spotify, for example, has over 280 million active users in over 92 countries, which makes it an ideal medium to increase a brand's presence, either through adverts or podcasts. As one example, Ekaterina Sysoeva - the Marketing Director at Porsche Russia - explained how Porsche have used audio to drive brand engagement by creating a podcast series of interviews with Porsche customers.
"podcasts are perfect for telling stories, be it the story of a brand, a product or a service".
Alberto Mazzieri, Director of Sales Italy, Spotify
Podcasts offer a new channel for customer interaction. When users listen to podcasts, they could be exercising, commuting or cooking - all of these activities have screenless potential and so represent rare moments where retailers can engage with customers remotely but not on a screen.
Podcasts have lots of potential - to give just a few ideas, retailers could think about making podcasts on recent fashion trends, styling tips, or even create a "look inside my wardrobe" series. Farfetch, for example, have recently developed a FARFETCH Threads podcast series which features a series of interviews with 'Farfetchers' - everyone from business executives to sales staff. Spotify currently has 1.5 million podcasts on its platform but over a third of these were added since the COVID-19 pandemic - retailers should act now to take advantage of this increasingly popular channel.
If you're interested in finding out more about any of the topics raised at e-P Summit, or simply want to discuss your plans for digital transformation, please get in touch with us.