April 22, 2022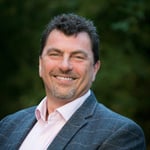 Shaun Britton
Cost of ownership is a big consideration when it comes to considering whether to implement a new solution in-store. When it comes to POS, retailers have traditionally come to expect a large hardware footprint and high cost of ownership. As the return period for software investment continues to shorten with new updates and innovations coming increasingly frequently, retailers no longer have a long period to demonstrate return on investment. Investing more into existing POS systems may seem tempting, but antiquated building blocks cannot support the flexibility that is a requirement in providing an agile, responsive experience for the ever-evolving customer.
Can there be a solution? We dive into the possibilities about going Next Gen with your POS, and how it can save money in the long term by providing a return on investment.
Cost of Ownership
When considering the total cost of ownership of legacy versus Next Gen solutions, the hardware, or the possibility to no longer require it should certainly come into play when considering POS upgrades. The hardware footprint for POS historically has required investment-heavy items such as Windows PCs, servers in store, chaining the store associate to one part of the store as they complete the transaction. Next Gen POS creates a fluid and dynamic checkout experience as it uncouples the transaction process from the traditional till, allowing customers to checkout at any point in their buying journey, and anywhere in the store.
Agility and flexibility
Beyond the improvement to customer experience, one of the biggest benefits of Next Generation POS is the ability to easily test various product capabilities with no downtime. The long, complicated processes of implementing new features or upgrades to monolithic legacy POS, such as receipt changes, are a thing of the past.
The short, mid, and long term benefits
Next Generation POS is far quicker to deploy than any previously available solutions, allowing retailers to get their proposed projects live quicker than ever before, responding to market trends as they happen, rather than months or even years later like before. Once the project is underway, retailers can turn feature functions on and off to support specific business cases, propositions, pop-up stores, and more. In recent years, most retailers have probably seen themselves struggling when trying to adapt new service models (like shipping from store during lockdown), as this is difficult to achieve with legacy infrastructure. The possibilities that Next Gen POS checkout affords are endless, and it future-proofs stores by its very nature.
Speed to value
Legacy POS does not generate value, and continuously drains resources without adding any benefits other than its sole function - to calculate and complete the transaction. Yet, when it comes to Next Gen POS, it can:
Deliver cumulative value over time, such as increasing customer LTV and conversion by capturing abandoned baskets and re-marketing at a later date
Because it is composable, the value is delivered far more quickly, as it is not constrained by large CAPEX needs and long setup times
Next Gen POS is always at the cutting edge of technological advancement in-store, and by choosing the right software vendor, retailers can make sure they are responding to market needs in a timely manner. This is very different to what we have seen in the past, as implementing new business objectives would have been a lengthy, costly process involving months of work. By the time the functionality was implemented, it was already a step behind. It's time for something different, and Next Gen POS is the answer.
If you are interested in hearing what Next Gen POS could be for you, please feel free to get in touch with us.