May 5, 2022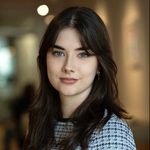 Akvile Peckyte
Marketing Executive
Retail Technology Show 2022 brought together Europe's most forward-thinking retailers and leading tech innovators together for two days of connections. With thousands attending the event, the speaking sessions were packed with attendees as industry leaders discussed a wide range of issues. Below, we take you through some of the dominant talking points at the show, showcasing the very cutting edge of the retail landscape.
The future of Checkout
According to Richard Surman, Head of IT at Crew Clothing Company, big legacy systems are like a house of cards; when one falls, they all tumble. Whilst legacy infrastructure has worked for many years, it is no longer suitable for the retail of today. Retailers are tired of large CAPEX hanging over long transformation projects, big budgets and inflexibility to adapt to change service. Legacy POS also brings duplication in functionality; Crew shared the frustrations of investing into a solution with a hundred functionalities but only using ten of them. Increasingly, retailers are going for more modular and composable solutions, which are easy to plug in, scale, and replace. If you're interested in hearing more about why this is the way forward, take a look at our summary of the facts on composable architecture here.
Increasingly, retailers are seeking POS solutions that provide greater flexibility - the days of being tied to the traditional cash desk are over, and new service models like these can only be supported by POS systems that are built on modern composable architecture.
Curious about taking your own POS journey? Take a look at our Next Generation Composable POS and find out how it can revolutionise payments both in-store and beyond for you.
Replicating the best of in-store, online
According to Soraya Fedyk, Head of Customer and Online Marketing at Blackwell's Bookshops, the retailer attempts to recreate the in-store book browsing experience through personal curation in emails and online. During the pandemic, the retailer began utilising technology to replicate an in-store experience, such as giving a preview of a book online, or allowing customers to browse a bookshelf.
Apparel retailers are also looking to replicate what shoppers love about being in-store: "We take a lot of cues from physical retail, and we try to build an experience where you can physically feel a product," shared Constanze Freienstein, Managing Director at Lands' End Europe.
Despite the rise of ecommerce, for many shoppers, the experience of a curated store visit where they can touch products continues to be unmatched, and retailers are continuously implementing new solutions to blur the line between online and offline. The role of the store serves as an inspiration to create more personalised, emotive shopping experiences and continues to dictate experiential retail trends.
For digital transformation to succeed, culture must realign first
For Lindex, implementing their digital store programme started with building a strong foundation for innovation. In their long-term transformation project, they focused on replatforming, and digitalising everything possible in stores in a manner that was sympathetic to their foundations. According to Sales Channels Operations Manager Therese Blom, their connection to physical stores has shaped the way they sell. Prioritising a culture of organisational agility allowed Lindex to unify their business and IT development. CTO Florian Westerdahl emphasised that for the project to succeed, they had to involve their 3,000-strong store colleague team in the change. Solutions that are intuitive and helpful to sales associates will ensure the investment in in-store technology is returned through high uptake levels. Technology should enhance the shopping experience, rather than act as a hurdle.
Echoing this sentiment, Ricky Dematagollage, Global Retail IT Director of GANT shared that "Digital transformation requires a change of mindset in the company", and that "this is one of the biggest challenges". For Lands' End Europe, creating a culture of innovation for new solutions to thrive was done by demystifying, nurturing, and fostering interest. This is essential for today's omnichannel retail, as retailers have to pivot to new service models and customer expectations. All of this is made significantly easier by having an agile foundation, led by enthusiasm for digital transformation at every level of the company.
Making the most of going mobile-first
At a session understanding the role of the store in today's Omnichannel market, John Ryan, Managing Director of Newstores, suggested: "Everybody is digital in store, because everybody has a phone. Everything in the phone is ahead of what retailers have in stores." He shared his frustration with dedicated store apps, as often, the download, set-up and checkout process simply takes too long to hold a busy customer's attention. This could to lost sales and abandoned baskets.
A phone can be the most powerful tool in the store, and Mercaux's QR Web-based solution brings product discovery, inspiring customers in-store and frictionless experience without the need to download a native app. Just scan a QR code and go - try out our Self Service QR Web app for yourself here.
Balancing personalisation
Driving loyalty through creating positive emotional experiences with a brand is easier by utilising personalisation, but how far should retailers go? It's easier to provide a personalised experience than you might think - by having a single customer view across all channels, retailers can capture customer data to enrich future interactions with the brand, both in-store and online. Learn more about how this can be achieved with our Clienteling solution.
Paul Hornby of the Very Group and Sarah Curran Usher of True Fit said today's data-savvy customer knows the logical value exchange of their data for an improved experience. Openly talking to the customer about how the data is utilised and how it improves their experience can lead to increased customer trust. Retailers should cultivate this relationship, as this can lead to customers being more open about sharing their data in the long term as data restrictions continue to tighten. Retailers should be utilising data in a mindful way to help, but not intrude.