November 16, 2023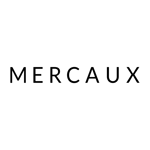 Mercaux
Mercaux is pleased to showcase our new centralised outreach and chatbot automation functionality for Remote Selling. This new development seeks to streamline inbound outreach from customers to sales associates. By taking the customer through a list of questions set out by the retailer, the customer is able to benefit from getting accurate information in a timely manner, and to be connected with a sales associate when required.
Here's a short summary from Mercaux's CTO, Alex Petrov, who shares why we're excited about this release:
What kind of scenarios can this cover?
Thanks to the configurable complexity of the questions, the chatbot can cover a variety of scenarios. This ranges from usual enquiries to sales associates like delivery policy, new collections, or discounts, to tailored information about their account like loyalty status, funnelled through the chatbot's complex processors. This functionality has added time-saving benefits for both shoppers and sales associates – customers are able to receive accurate information instantaneously on a variety of questions, and as a result, sales associates are able to respond quicker with a specific answer to provide more meaningful customer service.
Retailers are able to set up scenarios in which customers are connected to a sales associate according to their preferences. By setting out actions to take based on the customer's request, they can send appropriate and timely responses, or direct customers to associates when they want further help. Retailers can delight the customer, who benefits from having their enquiries answered quickly and efficiently, rather than needing to go back and forth with a store associate to pinpoint the reason for their message. This in turn cultivates customer lifetime value, as they are likely to come back again if they know the service is quick and easy.
How are conversations kept relevant to the customer's needs?
Localisation is made simple as new translations can be added to existing chatbot sequences, keeping all conversation pathways centralised for easy overview. Time-out functionality gives retailers the option to set up automatic reactions after a certain amount of time has passed without any action.
The new centralised outreach functionality allows sales associates to send messages to customers in bulk. After sending the message, a conversation begins with the chatbot, which continues the conversation. Upon receiving a response, it analyses what the customer's reply is, and based on this information, then continues the conversation until the point in which a store associate is introduced to the discussion.
How can retailers benefit?
The deployment of this new functionality allows Mercaux's customers to standardise and enhance the remote shopping experience customers receive, ensuring every customer gets the answers they need. Alongside this, sales associates benefit from receiving detailed information as to why the customer is speaking to them today, allowing them to provide a hyper-personalised experience in the shortest amount of time possible.
Want to learn more about deploying Mercaux's enhanced Remote Selling capabilities? Click here to get in touch.