August 5, 2020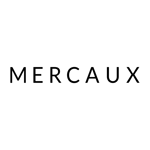 Mercaux
Application brings Omnichannel, Personalisation and Assisted Selling to Retailers In-Store
Mercaux – the backbone for omnichannel digital transformation in retail – will make its platform for Assisted Selling, Omnichannel, Clienteling and In-store Data Analytics available to retail businesses using SAP solutions

Integration with SAP Commerce Cloud improves and personalises the shopping experience, both in-store and online
Integration with SAP Analytics Cloud reveals valuable in-store customer behavior, staff performance and product funnel data in a customer's path-to-purchase
Announcement comes after Mercaux successfully graduates from the SAP.iO Foundry New York accelerator program that supports integration of promising technology with SAP solutions
NEW YORK, 5th August 2020: Mercaux today announced that its In-store Clienteling, Omnichannel & Data Platform solution is now available for free trial and purchase on SAP® App Center, the digital marketplace for SAP partner offerings. Mercaux's solutions integrate with SAP Commerce Cloud, to deliver omnichannel capabilities and personalized shopping experiences to retail businesses using SAP solutions.
"With the growth of eCommerce, retailers have been trying to bridge the gap between online and in-store customer experiences," commented Peter Akbar, Global VP and Chief Customer Officer Fashion. "Mercaux's solutions are helping to do just that by equipping in-store staff with instant access to product information, customer profiles and wish lists, plus AI-driven styling suggestions, and many other capabilities. Mercaux is helping to elevate the physical store towards a fully integrated digital ecosystem."
News of the integrations comes after Mercaux graduated from the SAP.iO Foundry Accelerator program – helping promising technology companies integrate with SAP solutions and accelerate their entry into a curated, inclusive ecosystem whose offerings can be easily accessed and deployed by businesses using SAP solutions.
Olga Kotsur, co-founder and CEO, Mercaux, commented on benefits that retailers can expect to see from the integration, "We believe that brick-and-mortar retail needs to re-invent itself and respond to changing consumer needs and we are helping them to do just that. How?

Step 1 – We leverage data available in different IT systems, products and inventory, customers' preferences, wish lists and online behaviors and bring this in-store, into the hands of sales associates, helping to make them more effective and engaged, and saving a lot of time.
Step 2 – We enable new use-cases, such as remote selling or in-store personalization. All of this helps improve the customer's experience, resulting in more engaged customers with longer lifetime value (LTV)
Step 3 – We capture in-store customer behavior data, which can be leveraged across online or marketing channels, making sure retailers see the whole path-to-purchase, regardless of where the conversation is started and the transaction occurred
Kotsur concluded, "We'd like to say a big thank you to the team at SAP.iO and SAP for supporting us throughout the journey."
At SAP App Center, businesses can discover approximately 1,600 innovative partner solutions that integrate with and extend SAP solutions. There, customers can find the SAP-validated partner apps they need to grow their business. And for each purchase made on SAP App Center, SAP will plant a tree. Find, try, and buy SAP partner solutions digitally at www.sapappcenter.com.
SAP.iO is SAP's strategic business unit to incubate startup innovation and drive new business models for SAP. Through the SAP.iO Fund & Foundries we help the next wave of enterprise software innovation build products, find customers and change industries by investing in and accelerating startup innovation. The SAP.iO Fund invests in breakthrough, pathfinding early-stage (Seed to Series A) enterprise software startups who are first to capitalize on emerging trends with potential to unlock significant value for SAP and its customers. The SAP.iO Foundries are SAP's global network of equity-free startup accelerators that help promising startups integrate with SAP solutions and accelerate their entry into a curated, inclusive ecosystem whose offerings can be easily accessed and deployed by SAP customers.
###
About Mercaux
Mercaux is the 'backbone' for your digital transformation journey. We help retailers deliver superior omnichannel customer experiences by bringing the best of digital and physical retail together.
We equip sales associates and stores with the digital tools they need to serve and sell smarter, across the entire customer journey. The solutions are operated by sales associates using a tablet-based app or self-served by customers using touch screen kiosks or their own phones via a web-based app. All the solutions are all managed by a Headquarter operated SaaS Platform.
Our core solutions, Sales Assist, Omnichannel and Clienteling, equip staff with instant access to product information, company-wide inventory, digital content, customer profiles and wish lists, through to mobile checkout capabilities. Additional add-ons such as AI-driven styling suggestions, store and customer communications and advanced analytics elevate stores towards a fully integrated digital ecosystem.
The use of this technology also opens the black box of in-store data so retailers can understand what actions contribute to a sale (or lost basket) in a customer's path-to-purchase by revealing customer behaviours, staff performance and product funnels.
When clients like Nike, French Connection and Benetton adopt digital tools in their stores, they see an increase in conversion, loyalty and units per transaction (UPT). On average they experience a sales uplift of 8% and 5 times ROI.

Mercaux was listed in Retail Week's Discovery 50 list 2020, which shines a light on the world's top tech companies whose innovative solutions are supporting the retail sector both during the pandemic and in the future.
# # #
SAP Forward-looking Statement
Any statements contained in this document that are not historical facts are forward-looking statements as defined in the U.S. Private Securities Litigation Reform Act of 1995. Words such as "anticipate," "believe," "estimate," "expect," "forecast," "intend," "may," "plan," "project," "predict," "should" and "will" and similar expressions as they relate to SAP are intended to identify such forward-looking statements. SAP undertakes no obligation to publicly update or revise any forward-looking statements. All forward-looking statements are subject to various risks and uncertainties that could cause actual results to differ materially from expectations. The factors that could affect SAP's future financial results are discussed more fully in SAP's filings with the U.S. Securities and Exchange Commission ("SEC"), including SAP's most recent Annual Report on Form 20-F filed with the SEC. Readers are cautioned not to place undue reliance on these forward-looking statements, which speak only as of their dates. © 2020 SAP SE. All rights reserved.
SAP and other SAP products and services mentioned herein as well as their respective logos are trademarks or registered trademarks of SAP SE in Germany and other countries. Please see https://www.sap.com/copyright for additional trademark information and notices. All other product and service names mentioned are the trademarks of their respective companies.
All other product and service names mentioned are the trademarks of their respective companies.
For more information, press only: