March 10, 2023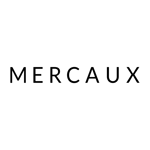 Mercaux
A recent survey revealed two-thirds of shoppers expect an integrated experience when moving between channels (e.g., online to in-store, and vice versa). Retailers who are slow to react may find themselves losing out, as nearly half of those surveyed indicated they are less likely to choose retailers who do not offer a quality omnichannel experience. How can retailers accommodate a shopper that expects to drop an experience in one channel and seamlessly pick it up in a totally new channel - especially when these include a transition from online to the physical store?
This is the challenge we set ourselves with the launch of our Universal Baskets Project.
The current challenge with omnichannel shopping experiences
For many, the in-store shopping journey sits in isolation from e-commerce, and it's not surprising to understand why. It's very easy to track every click, swipe or liked product online, but trying to get the same level of customer behaviour in-store is currently a black box.
Seconded to this, is the issue of trying to continue an online shopping experience in-store when it's simply not possible for a store associates or customers to access a basket (or wish list) they created online. We wanted to come up with a way to create, take and transact a basket that originated in one channel and continued in another. The challenge was how to make this as seamless as possible, with the ultimate vision to enable a frictionless omnichannel shopping experience that blended the online and offline path-to-purchases into one.
Universal Baskets by Mercaux can be created in one channel, accessed in another and checked out using any traditional or next gen payment method, across any channel - including in-store.
How does this work in practice?
The ability to create and access a "fluid basket" all comes down to the nature of a retailer's existing architecture and the type of vendors they work with. By having a composable architecture, both online and in-store, the customer's actions, baskets and wish lists can be accessed by every system, meaning that baskets created in-store can be accessed online, and those created online can be accessed in-store.
The first challenge a retailer will face are any legacy monolithic systems they still operate (the most prominent of these being POS). These systems, which typically sit in isolation (or have a few bespoke connectors built), do not speak to other systems seamlessly through API-connectors, and as such, will not be able to digest the information needed to receive this digital fluid basket.
Universal Baskets need a decomposed architecture both online and in-store in order for the basket to pass seamlessly between online providers, such as Commercetools, and in-store providers such as Mercaux. As Next Generation Composable leaders, Mercaux works with Commercetools to make this into reality. Through the process of joining the MACH Alliance, Universal Baskets quickly and easily become a reality with the right decomposed process in place.
What do Universal Baskets look like in practice? Here's a short video to show how a basket can be created in one channel and accessed in another, or indeed, created on one device in-store and accessed by another:
The philosophy behind Universal Baskets
Universal Baskets are a key part of our mission in transforming retail, as they exist to facilitate a frictionless shopping experience for the customer - demanded by two thirds of shoppers (as shared at the top of this blog).
Mercaux's 3-layered in-store composable platform gives retailers the freedom to decide how to transform their stores, the flexibility to work with the systems of their choice, and the agility to do it quickly:
The three layers are comprised of In-Store Experience, Universal Basket, and Next Generation POS. The Experience layer redefines how customers interact with the physical store, through various solutions. Every solution in the experience layer supports the primary objective of basket creation or adding more items to Universal Baskets, and Next Generation POS allows customers to complete the transaction anywhere, using any payment, including emerging forms of payment such as BNPL in-store, thanks to these being offered from online partners.
Universal Baskets finally bring the opportunity to remarket and save the sale at a later date, which has not been available for abandoned baskets in-store previously. Through Universal Baskets, retailers can also better understand the customer by seeing their full omnichannel journey, consequently creating a more personalised experience moving forward. Furthermore, Universal Baskets help to build attribution models, which visualise the true value of in-store and ecommerce teams as they contribute towards different stages of the omnichannel path-to-purchase.
The ultimate goal of Universal Baskets is to convert the customer through to checkout. If you're interested in hearing more about Universal Baskets and Next Generation POS, please click here.