June 7, 2022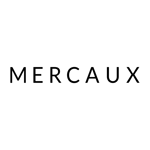 Mercaux
Next-Generation Composable Leaders Mercaux and Commercetools Announce Partnership to Facilitate True Omnichannel Experiences through Universal Baskets
Leaders in online and offline composable retail technology announce partnership to launch Universal Baskets to the retail community
Through the partnership, customers will be able to create a Universal Basket in one channel (e.g., within the store) and access it in another (e.g., though e-com), giving complete fluidity to the customer's multi-touch omnichannel journey
Delivering a frictionless shopping experience is an aspiration of many retailers - Universal Baskets are here to support this, be it in-store, online or omnichannel
Mercaux, The Next Generation In-Store Experience, Universal Basket & Checkout Platform, today announced a partnership with commercetools, the world's leading commerce platform. The partnership is being formed around the principle of being able to create, take and checkout Universal Baskets - Baskets that can be created in one online or offline channel, saved to a customer's digital profile and accessed in another online or offline channel to continue shopping, before checking out using any payment method.
This fluidity of basket transfer and checkout is made possible by both companies facilitating decomposed architectures, making integration for new customers quick and easy through API-connectors. This fusion of the online and offline worlds finally empowers retailers to offer a true omnichannel experience to provide customers complete flexibility in their chosen path-to-purchase.
The announcement comes shortly after Mercaux's acceptance into the MACH Alliance - an independent organisation on a mission to future-proof enterprise technology and to propel current and future digital experiences with open and connected enterprise tech, of which commercetools is a founding member (MACH standing for Microservice-based, API-first, Cloud-native and Headless).
Not only will customers experience a frictionless omnichannel shopping experience, but the Universal Basket also allows retailers to analyse attribution models throughout the full path-to-purchase, from the creation of a wish list or basket, to the accessing of this in subsequent online and in-store visits, right the way through to the eventual checkout. Retailers will be able to assess performance of online and in-store teams in a single purchase to help inform future omnichannel strategies.
Christopher Holley, Global Director, ISV Partnerships at commercetools shared his thoughts on the partnership: "It is fantastic to find a partner with a similar ethos to our own who is creatively blending the instore and online checkout experience. Mercaux's mission to bring agile and flexible solutions to the market that retailers can deploy quickly and easily to react to changing customer demands and new service models greatly aligns with our thinking at commercetools. Through this partnership, commercetools and Mercaux will leverage their expertise in providing exemplary retail experiences, and focus on bringing the best of digital in-store, and vice versa."
On the decision to work together, Mercaux Co-Founder and CEO Olga Kotsur commented: "We are excited to be working closely with a fellow composable leader in the retail space. Our joint principles provide the right backdrop for the launch of Universal Baskets, bringing a much-needed opportunity for greater customer journey transparency to retailers, and an improved shopping experience to customers."
About commercetools
commercetools is the world's leading platform for next-generation B2C and B2B commerce. To break the market out of being restrained by legacy suites, commercetools invented a headless, API-first, multi-tenant SaaS commerce platform that is cloud-native and uses flexible microservices. Using modern development building blocks in a true cloud platform provided by commercetools, customers can deliver the best commerce experiences across every touchpoint on a large scale.
commercetools has offices across the US, Europe, and Asia Pacific, with headquarters in Germany. Since 2010, commercetools software has been implemented by Fortune 500 companies across industries, from retail to manufacturing and from telecommunications to fashion.
More information at commercetools.com.