March 29, 2021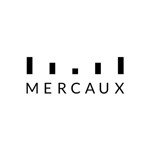 Mercaux
For our next Women's History Month spotlight, we're excited to introduce you to Alina Golava. Alina is our Regional Manager, Russia, and has been with Mercaux since 2016! Alina's role has changed throughout her 5 years+ with the company, so we were delighted to sit down to catch up with her about her varied work and time at Mercaux.
Read the rest of the interview to discover why...
"Wild mules drove me to climb a tree and forced me to sit there for many hours under the burning sun, with just one cucumber in my pocket."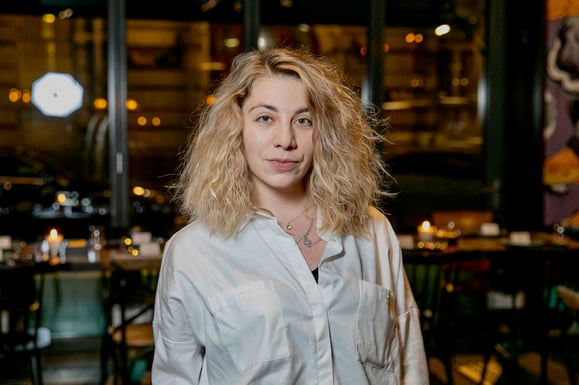 1) What made you choose to work at Mercaux?
Alina: Five years ago I started my application path to BCG Russia. but had passed only several stages. At that time Mercaux was looking for someone to help with various tasks needed for a young company. I met Olga, CEO and Co-Founder, and fell in love with her personality. Beside interesting projects, bright and talented people attract me the most in my work life, so I decided that it would be a good place to join even for some period of time while I'm getting to BCG.

After a while I decided to quit the application process and stay with the Mercaux team as it was a unique chance for me to see how a company is being built. There were a lot of tasks and challenges, from analytics and internal support, to launching Benetton Russia – one of the first customers, product testing, feedback, competitor analysis and even a trip to Singapore for a local start up competition!

I've always been 'lucky enough' to get the most complex projects in my previous jobs, but Mercaux has been a true stress test for me - since all of my former experience was concentrated around marketing and advertising. It's proof that whatever the challenge may be – I'll beat it.

I've been with Mercaux since 2016, and still love it! Our business is still growing, and it's been really rewarding to see the company transform and mature, enter new geographies, and adapt our processes and mindset. Moreover, Mercaux is a concentrated mix of professionals, talented, strong, and with broad backgrounds, bringing an endless flow of ideas and initiatives. There aren't many places where this can be found and it's what I love the most about the company.

2) What do you think retailers need to do to survive in the future?
Alina: The latest industry changes stem from significant shifts in consumer behaviour, new technologies available on the market, changes in legislation, and both local and global instability of the economy, which has created turbulence for many retailers. In order to survive, retailers should fundamentally change their approach to running their business.

The retailer of the future knows its customers well and is able to offer what is needed at the exact time it's needed. It's able to build an eco-system, finding other partnering retailers in order to provide a better customer experience. It's the retailer that adapts to fast-changing consumer behaviour, uses the tools available, and speaks the same language. So there is no room for those that are somewhat 'legacy laggards'.

3) What is your best story from a client?
Alina: One of my clients shared some interesting feedback related to the reaction of customers that were served with the help of Mercaux App. Customers complemented how advanced and efficient the app is whilst searching for the required product, and trusted product information, recommendations and advice more when sales people showed the information from the tablet. This means that, with the help of proper content provided within the app, sales people became trusted advisors for customers once again, and the advice is no longer being treated as a push to purchase, but more a consultancy and suggestion.

4) Tell us something unexpected about yourself.
During one of my childhood summer visits to my grandparents I accidentally almost drowned in the sea during a storm. I was swimming in the backwater which had snakes. Wild mules drove me to climb a tree and forced me to sit there for many hours under the burning sun, with just one cucumber in my pocket.