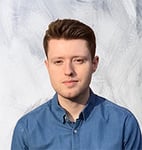 Jake Marshall
Digital Content and Marketing, Mercaux
At Mercaux, our core mission is to see our clients achieving success. Our Client Success Team make this a reality every day. They are our very own team of retail experts, working with our clients through every step of their journey with Mercaux. As part of this "Meet the Client Success Team" mini-series, we will be speaking to each of our CSMs to highlight the fantastic work that they do and celebrate their value to the Mercaux team and our clients.

In our latest blog post, we're excited to introduce you to Alina Golava. Alina is a Customer Success Manager at Mercaux who has been with us since 2016.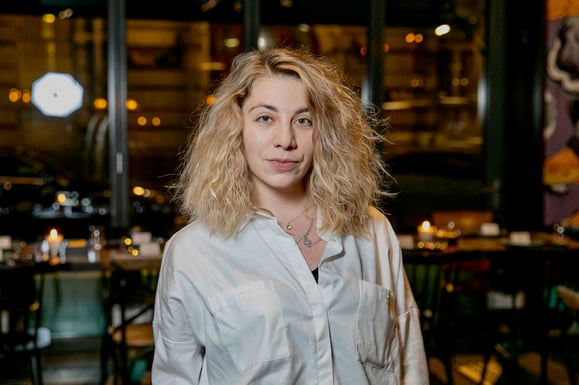 1) What made you choose to work for Mercaux?
Almost four years ago I started my application path to BCG Russia. but had passed only several stages. At that time Mercaux was looking for someone to help with various tasks needed for a young company. I met Olga, CEO and Co-Founder, and fell in love with her personality. Beside interesting projects, bright and talented people attract me the most in my work life, so I decided that it would be a good place to join even for some period of time while I'm getting to BCG.

After a while I decided to quit the application process and stay with the Mercaux team as it was a unique chance for me to see how a company is being built. There were a lot of tasks and challenges, from analytics and internal support, to launching Benetton Russia – one of the first customers, product testing, feedback, competitor analysis and even a trip to Singapore for a local start up competition!

I've always been 'lucky enough' to get the most complex projects in my previous jobs, but Mercaux has been a true stress test for me - since all of my former experience was concentrated around marketing and advertising. It's proof that whatever the challenge may be – I'll beat it.

After 4 years, our business is still growing, so I can see the company transform and mature, enter new geographies, and adapt our processes and mindset. Moreover, Mercaux is a concentrated mix of professionals, talented, strong, and with broad backgrounds, bringing an endless flow of ideas and initiatives. There aren't many places where this can be found and it's what I love the most about the company.

2) What is your favourite Mercaux product feature and why?
My number one module is Clienteling. It's like a "hello" from the past, when the sales lady in a nearby store remembered my face and the fact that I love layered Napoleon cake, while my mother prefers soufflé. She knew the day and time we would normally shop and may even save the last pieces of cake for us, or catch me on the street to pass a message to my mum about when fresh desserts would arrive. That was extremely nice and gave us a feeling of personal service.

Modern consumers still want this personalised experience that gives them a special treat while shopping. Our Clientelling module helps retailers to meet this desire leveraging the most powerful resource that they have – their stores, where sales people can interact with consumers, making the sales process much more personal and customer-friendly.

3) What do retailers need to do to survive in the future?
The latest industry changes stem from significant shifts in consumer behaviour, new technologies available on the market, changes in legislation, and both local and global instability of the economy, which has created turbulence for many retailers. In order to survive, retailers should fundamentally change their approach to running their business.

To sustain long term growth and be able to compete with new business models, brought by Amazon and Alibaba, traditional retailers should be more efficient, set clear priorities, be aligned internally, and have a great level of flexibility, especially when it comes to IT.

The retailer of the future knows its customers well and is able to offer what is needed at the exact time it's needed. It's able to build an eco-system, finding other partnering retailers in order to provide a better customer experience. It's the retailer that adapts to fast-changing consumer behaviour, uses the tools available, and speaks the same language. So there is no room for those that are somewhat 'legacy laggards'.

4) What is your best story from a client?
One of my clients shared some interesting feedback related to the reaction of customers that were served with the help of Mercaux App. Customers complemented how advanced and efficient the app is whilst searching for the required product, and trusted product information, recommendations and advice more when sales people showed the information from the tablet. This means that, with the help of proper content provided within the app, sales people became trusted advisors for customers once again, and the advice is no longer being treated as a push to purchase, but more a consultancy and suggestion.

5) Tell us something unexpected about yourself.
During one of my childhood summer visits to my grandparents I accidentally almost drowned in the sea during a storm. I was swimming in the backwater which had snakes. Wild mules drove me to climb a tree and forced me to sit there for many hours under the burning sun, with just one cucumber in my pocket.