As 2019 draws to a close, we would like to take the opportunity to thank our clients, partners, employees, and the whole industry for their continued support throughout 2019, and we look forward to building an even stronger in-store digital ecosystem together in 2020.
Thanks to our new and existing clients, as well as our amazing investors, Mercaux has continued our growth path with a very strong 2019. We welcomed 9 new clients with more than 3,000+ stores in 2019, across multiple territories, such as the UK, USA, Spain, Portugal, Russia and Brazil. With the average go-live timeline being just 6 weeks, and with less than 2 weeks for successful adoption by in-store employees, those retailers managed to get sales and service benefits and positive ROIs in record amounts of time. Our existing clients continued to contribute to Mercaux's product development, ensuring that we build the best in-store digital solutions needed by stores today, whilst having a shared vision for the store of the future.
We can't thank you all enough for your trust and collaboration.
Being able to speak to more than 50+ C-suite retailers across multiple geographies, we have also been observing a transformative shift in the market – we see that in 2019 retailers changed their perception about the role of the stores, the role of their in-store employees, and the role of the Digital for the whole organisation. According to Mercaux's Pulse of Retail Report – Store of the Future 2020, stores are no longer perceived as a place to simply buy products, but instead retailers see their stores as "multichannel service destinations", and this is what brought Digital and Store Transformation to the top of everyone's agenda.
This change in strategy doesn't always come naturally. According to RetailWeek and PWC reports released this year, it requires both new leadership mindset and a new way of engaging with the suppliers and partners. More than 50% of C-suite executives now come from Digital backgrounds, and those executives understand the urgency and complexity of Digital Transformation. According to the same survey, retailers can no longer do everything alone, nor can they rely just on their existing suppliers. As a result, the best retailers are combining core in-house development teams with best-in-class expert service providers, who bring instant knowledge, agility, and flexibility to change, experiment and innovate.
A recent report published by Adyen backs this approach and quantifies the value of leveraging the best technologies in-store and online. It's believed that in 2018 alone retailers missed out on £2.6 trillion in revenues, £1.9 trillion of which was due to not addressing the negative shopping experience such as out of stock (without offering in-store alternatives or cross-channel path to purchase), long lines or lack of support from store staff, and other in-store and online frictions. An additional £600bn in sales uplift can be generated with effective cross-channel, personalisation and cross-selling services.
We understand that change is not always easy, but when the opportunity is taken to capitalise on technologies already available in the marketplace today, the returns can be massive. As always, Mercaux is ready to be there for our clients and partners to unlock this huge potential!
In the meantime, we'd like to wish you a very happy holidays and looking forward to a successful and prosperous year together in 2020!
P.S. Below are a few of my highlights from Mercaux in 2019
Customers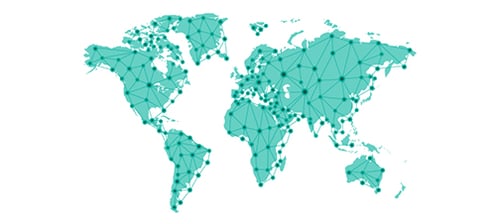 We welcomed 9 new customers across multiple territories in 2019, such as the UK, USA, Spain, Portugal, Russia and Brazil, with more than 3,000+ stores. Check out our customer success stories here.

Customer Spotlight: French Connection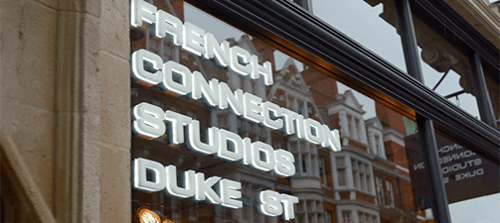 We love to share our customer's successes and this year French Connection celebrated two years of partnership with us. Here's how they marked the milestone:
1. Simon Donoghue, Managing Director of Retail and Ecommerce, spoke with us on stage at Draper's Fashion Forum
2. Video Interview with Ben Slater, Store Manager, Bath
3. Looks creation competition for store staff
4. Shortlisted for "Best use of Technology In-Store" at the Draper's Digital Awards
If you would like to get involved in our 2020 customer series, please get in contact with us at hello@mercaux.com.
Product

2019 saw an ambitious product roadmap that was delivered by our brilliant product development department, led by Alex Petrov, Mercaux's CTO. One of the highlights was the delivery of our enhanced Clienteling solution.

Why is this solution so valuable to our customers? Because it provides Sales Associates with the ability to deliver a personalised customer experience.
Mercaux on the Road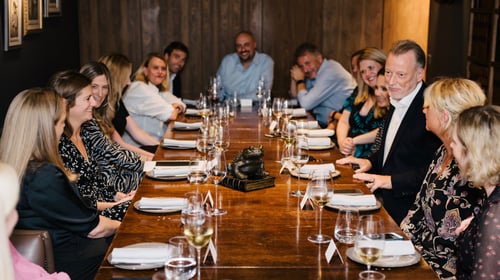 We launched our own series of thought leadership dinners in London, Milan, Madrid and Moscow; find out what senior retailers had to say in London where we discussed the store of the future 2020.
If you would like a place in our 2020 series, please email david.miller@mercaux.com, and he'll send you details closer to the date.
Team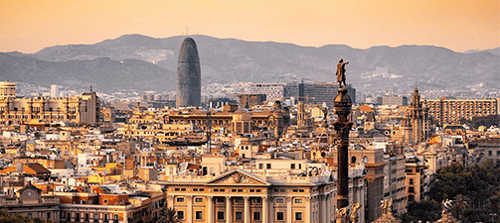 Last, but certainly not least, is the Mercaux Team. This year we welcomed 22 new colleagues (meet one from our CSM Team - Cristina) and opened a brand-new office in Barcelona!