July 23, 2019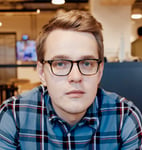 Alex Petrov
CTO, Mercaux
As retailers place an ever-increasing importance on nurturing an ongoing relationship with their customers, we're excited to announce that we've launched some new features to make this even easier. Our latest iOS release brings retailers even more tools to create a personal and meaningful experience for customers in-store. Read on to learn about some of the new capabilities introduced to our Clienteling solution.

Overhauled Clienteling Dashboard
The first thing sales associates will see when they open a customer profile is our sleek new Clienteling Dashboard. The dashboard is broken down into four sub-sections for quick access to personal recommendations, communication, order history and profile, giving sales associates the information they need, exactly when they need it.

The Clienteling Dashboard also supports message alerts for each customer, which are stored in the CRM. This is the perfect tool for making a note of an important upcoming event that the customer has mentioned, or setting a prompt to wish them a Happy Birthday. In addition to alerts, other important details like the customer's favourite colour can be securely stored in the redesigned customer profile, making it easy for sales associates to recommend the perfect outfit.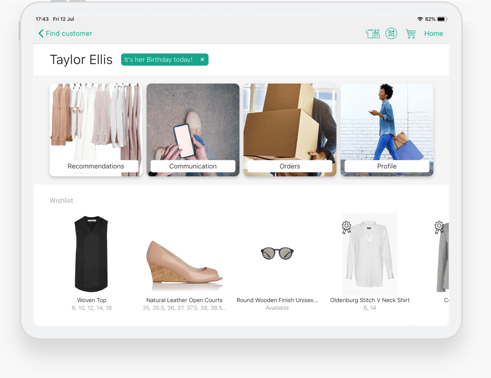 Enhanced Customer Communication
Send bespoke personalised emails to customers right from the Clienteling dashboard. Whether it's a message to say Happy Birthday or to simply thank them for their store visit, a quick email is the ideal way to add a personal touch to the customer experience. Sales associates can choose from a number of pre-set templates, which allow a custom message to be entered alongside attached products or complete looks. Email addresses can be quick-filled from the CRM to save time typing.
Bespoke emails open up a number of new possibilities for increasing customer loyalty and lifetime value, such as:
Following up with the customer after their store visit to remind them of the items they liked for later purchase
Suggesting a complete outfit to match a recent in-store or e-com purchase, encouraging a repeat store visit
Sending a loyal customer new-in products or whole new collections they may be interested in
Wishing the customer a Happy Birthday along with a discount on their next store visit
Sending the customer best wishes for an important event and attaching a suggested outfit
Personal Recommendations Catalogue
Imagine being able to show the customer a catalogue that contains only products suited to their personal preferences. Our latest feature does exactly this, leveraging existing data from your CRM and recommendation engines to bring the customer a pre-selected endless aisle of products. The customer can browse this personalised catalogue and add filters to narrow the focus, bringing with it an increase in conversion.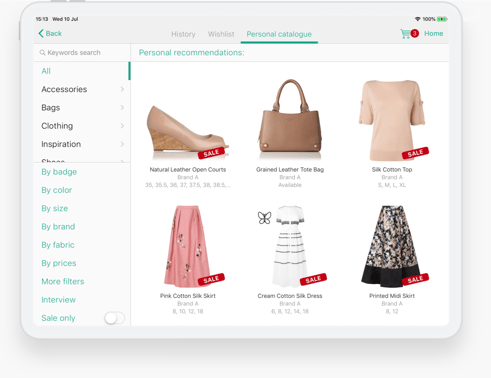 Personal Baskets
Now sales associates can save products to customer-specific baskets for both in-store and e-com purchases. When an item is added to the basket, the sales associate is prompted to select a customer, or to add a brand new customer to the CRM. This means that sales associates can work with multiple customers at the same time, safe in the knowledge that each individual basket will be saved to the customer profile. As before, baskets can be transferred between in-store and e-commerce with our Omnichannel solution, providing a seamless customer experience.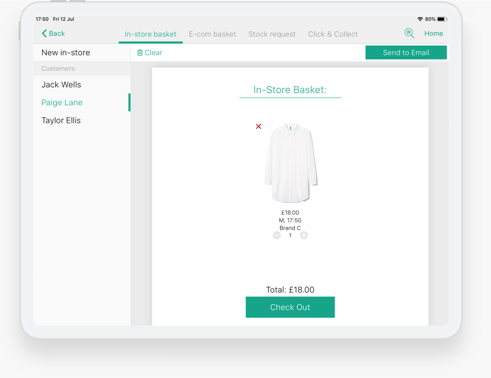 At Mercaux, we believe the successful retailers of tomorrow are those that embrace in-store technology today. We're continually developing new features as part of our commitment to helping retailers create the store of the future. If you would like to learn more about Clienteling or any of our other solutions, please contact us.