October 10, 2019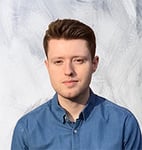 Jake Marshall
Digital Content and Marketing, Mercaux
At Mercaux, our core mission is to see our clients achieving success. Our Client Success Team make this a reality every day. They are our very own team of retail experts, working with our clients through every step of their journey with Mercaux. As part of this "Meet the Client Success Team" mini-series, we will be speaking to each of our CSMs to highlight the fantastic work that they do and celebrate their value to the Mercaux team and our clients.

In our latest blog post, we're excited to introduce you to Anna Klyachina. Anna is a Client Success Manager at Mercaux who has worked in our Moscow office since 2017.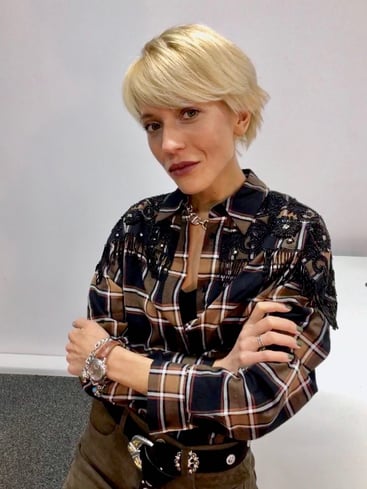 1) What made you choose to work for Mercaux?

Anna: Working for Mercaux as a Customer Success Manager seemed to be the perfect opportunity for me to combine my previous job experience and project organisation and management skills with my passion for retail and fashion – so it felt like the position was invented for me personally.

2) What is your favourite Mercaux product feature and why?
Anna: Our product is so extremely cutting edge that I can't choose a single feature. Each of my clients is at a different stage of their digital transformation process, so what might be basic and routine for one retailer might be equivalent to launching a spaceship for another. My personal delight at work is to fulfil client's needs no matter what function that might involve, whether it's basic Sales Assist tools all the way through to in-depth Clienteling. It makes me feel helpful and productive, and observing the result of my work is crucial for me. But I also love challenges and interesting cases, so nowadays I enjoy helping clients to investigate their customer relationship with the help of our new Clienteling module.

3) What do retailers need to do to survive in the future?
Anna: In my opinion, retailers do not just need, but have to hear and understand customer's requirements and needs, and as a result meet their expectations to survive in the future. This applies to product, service, package, support, even through to the company's social and environmental responsibility, which suddenly become a trending theme. Those who won't pay due cognisance to the fact that meeting customer needs will become more important over the coming years, or those that aren't able to react quickly enough won't survive. So, investigating your client's needs will help you to navigate this change.

4) What is your best story from a client?
Anna: My favourite is not a story as such, but a behaviour scenario that we observe with some client Store Associates while launching Mercaux. Some argue that they are already a knowledge base, and, like the catalogue, they already know everything there is to know and believe that this gadget will distract them from clients. After a week or two, their opinion shifts to the complete opposite and they can't imagine working without the app. I'm always trying not to say "told you so!". Moments like these really illustrate the meaning of 'transformation' – you can see it happening exactly in that moment.

5) Tell us something unexpected about yourself
Anna: I graduated from drama school as a teenager and was always the number-one cast member in school plays and concerts, helped by my ability to cry on-demand (without using an onion!).

About Anna
Anna studied Fashion Retail Business at BHAD. She has experience working as head of accounting, managing the client operations department, plus as vice head of the operational processes department in a venture fund at a bank.