July 5, 2019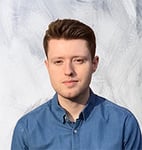 Jake Marshall
Digital Content and Marketing, Mercaux
The way that consumers shop is changing. Now more than ever, shoppers are likely to turn to the web and social media as their go-to-source for fashion inspiration. E-commerce has been quick to adapt, embracing online 'lookbooks' and integrating with features like shoppable Instagram tags, yet bricks-and-mortar stores have been left behind.

This was the inspiration for developing our Digital Styling & Storytelling solution and it remains at the core of our business. The successful retailers of tomorrow are those that empower their sales associates with technology today to offer a superior level of customer service. With its extensive styling suggestions, storytelling content like lookbooks and videos, in-app looks builder and comprehensive looks moderation platform, Digital Styling gives sales associates the knowledge and confidence they need to offer a new kind of experience. The solution has evolved over time as we've added new features. Read on to learn about five of the newest:
1) Visual Search
Artificial intelligence (AI) brings new possibilities to the store. Earlier this year, we added visual search, giving sales associates the ability to match an image provided by a customer to the retailer's collection. Whether it's an image from social media or a picture found in a magazine, visual search can intelligently display exact matches or alternatives for the customer to purchase. Discovering products is now as easy as taking a quick photo using the Mercaux platform.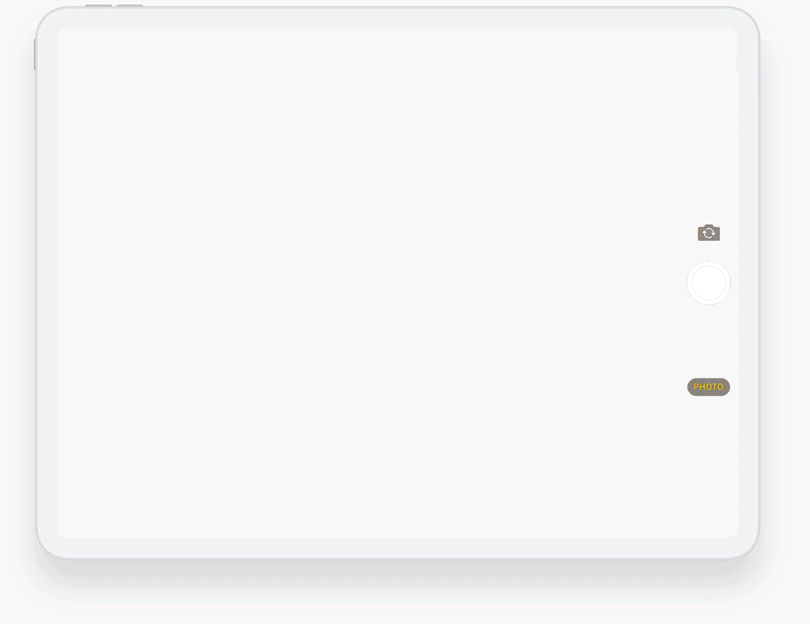 2) Bulk Look Upload
Streamlining retail operations is another key priority for us. We've added bulk look upload functionality to make it easy for head office merchandisers to instantly upload hundreds of images to the app. AI integrated into Mercaux's back office web portal scans the uploaded products, tags them, and automatically builds looks. These looks are then automatically distributed across the entire network of stores.
3) Social Media Integrations
Mercaux's partner integrations with visual commerce platforms, such as Olapic and Candid, make user-generated content shoppable. There is a wealth of community and influencer-generated social media content out there that retailers find hard to leverage. Olapic and Candid scan social media for the retailer's products worn by influencers and automatically obtains permission to display the image in the Mercaux platform. For customers, seeing a product worn by their favourite celebrity or influencer might be the final push they need to make that all important purchase.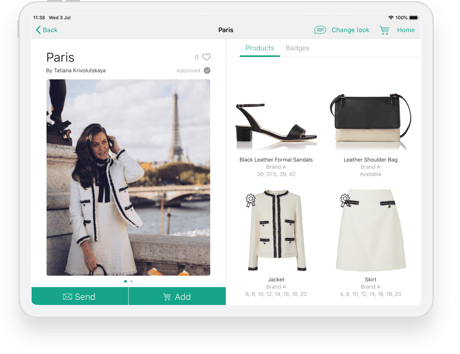 4) Recommendations Engine
Thanks to our modular architecture, Mercaux can integrate with existing data feeds without reengineering. The same recommendations used on e-commerce can be brought in-store, offering a seamless and consistent customer experience. Through our partnership with Intelistyle, we're also using AI to enhance our recommendations engine. This means that the Mercaux platform can automatically pair products and build stylish looks without requiring any time or input from the merchandising team.


5) Interview Scenario
Help your customer choose the perfect outfit based on personal attributes like their body shape, hair colour, eye colour and skin tone. The interview scenario is the perfect way for sales associates to become stylists and offer a bespoke selection of looks that suit the customer perfectly. Interview Scenarios uses powerful AI-driven styling advice from our partner Intelistyle.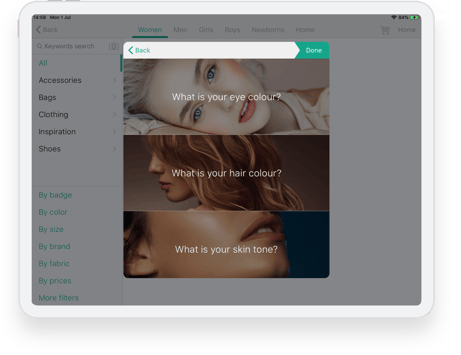 Extending Beyond Fashion
In this blog, we've shared new features available to fashion retailers, but Mercaux is not limited to the world of fashion. Department stores, health & beauty and sport & leisure are a few other types of retailers that can all use Mercaux to build product 'bundles' instead of fashion 'looks'. Whether it's the perfect box of chocolates to pair with a bottle of champagne, or a complete makeover from a beauty influencer tutorial video, the Mercaux app is there to empower sales associates with the information they need to offer a superior level of service and drive sales uplift.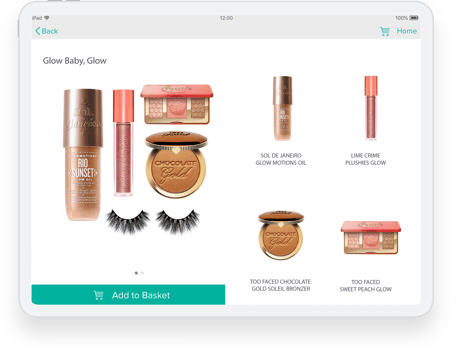 In 2018, over 35,000 looks were created using Mercaux. Sales associates love to use Digital Styling & Storytelling and it brings measurable KPI uplifts. If you would like to learn more about Mercaux's Digital Styling & Storytelling solution, please contact us. We would be happy to discuss how we can bring digital in-store to transform your customer experience.