July 10, 2019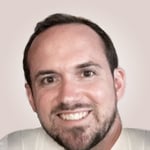 Carlo D'Alimonte
Country Manager Italy, Mercaux
On June 19th 2019, leaders from best-in-class retailers gathered in Milan to participate in Mercaux's inaugural Italian Discussion Group dinner. The first of a series of initiatives that Mercaux will be hosting, the evening proved a great success by sparking insightful conversations around the topic of the 'Store of the Future'.
Nike, Armani, La Martina, Roberto Cavalli, Zenith, Paul & Shark, Pupa Milano and Boggi Milano had a chance to share their opinions and ideas on the key factors shaping the future of brick-and-mortar stores, and ultimately, the customer experience.
The vision of what the Store of the Future looks like is clear to everyone: a place where wisely-implemented technology will support and combine seamlessly with the human sales associate touch, enabling retailers to elevate the customer journey to a truly engaging, rich and personalised experience.
How will retailers execute this vision in order to create the Store of the Future? This is a more complicated question. While there are challenges specific to some, there are several shared pain-points across the industry which we discussed during the dinner. Read on to reveal more:
Key Customer Groups
Retailers understand the need for in-store technology as it speaks volumes to younger consumers, the key target demographic for future growth. Yet, how can they implement this forward-thinking approach whilst still serving the older less tech-savvy generation?
The discussion here focused around why certain technologies were being considered. Was it for the benefit of the retailer, because it would attract new customers to come into store or because it enhanced the customers' experience? The discussion touched upon technology being introduced simply because it is technology. Meaning, some retailers felt they needed to invest in technology as that is what everyone else is doing, all the talks at conferences are focused on it, and articles in trade publications are talking about it.
Technology needs to have a purpose, and if this technology supports sales associates to give customers, young and old, a superior level of service, then it is a good thing to have in store.
No Time for Innovation
What emerged from the conversation is that another roadblock for innovation is lack of time. Surely, all this technology will require a lot of internal resources to project manage, integrate, rollout and train staff to use.
The day-to-day business absorbs a lot of time and resources already. Although retailers are well aware of the benefits that implementing new technologies can bring, they are hard-pressed to dedicate time for the whole process; identifying the right partner, getting internal buy-in and executing the roll-out. They appear to be stuck between ever increasing sales expectations from the board and not having the time to implement technologies for the store of future that can help generate this sales uplift.
Retailers would like technology vendors to have this at the forefront of their minds when they are approached. Something that we at Mercaux recognised from the very inception of the company, and why our integrations are performed quickly, with minimal time required from retailers.
Stakeholder Dynamics
Technology impacts retailers at all levels of the organisation: from IT, logistics, product assortment, sales and order fulfilment all the way through to customer engagement.
When it comes to executing strategies that include multiple stakeholders of the business, retailers face the challenge of firstly gathering everyone together to propose the idea, and secondly obtaining a consensus to move the project forward. Failure to do so at the very beginning of a project will lead to a slow rollout process and low adoption levels, possibly even stopping projects from rolling out altogether. While it's a necessary step to get everyone onboard, it is also the one that, more than anything else, causes digital transformation projects to stall or even stop altogether.
Ten to twenty years ago, retailers were faced with a similar prospect of whether or not to invest in an online presence (be it a simple website or a more advanced eCommerce-enabled site). It is apparent that the transition to a digitalised Store of the Future today will face similar questions, but when the Store of the future is realised, similar to that of eCommerce, the possible return on this investment can be huge.
The retailers that understand today what's needed to stay relevant tomorrow are the ones that ultimately will be able to overcome the challenges they face, because of the conviction in their vision and strategies.
If you are a retailer in Italy and are interested in joining us at future Italian Discussion Group events, please do not hesitate to get in touch.

At Mercaux, our modular approach to digital transformation reduces complexity. If you'd like to learn more about how we could help you to build the Store of the Future, please contact us.