June 9, 2021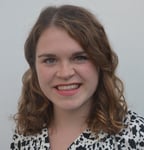 Faye Heron
Marketing Executive
If you're considering deploying a new retail tech solution, the decision making process typically whittles down to two options;
1. Build a customised solution for your specific needs in-house, but it will take a lot of CAPEX and internal resources, with a timeline spanning many months
2. Deploy a pre-built third-party solution that is not customised, but instead can be configured to your needs with no/little CAPEX, with a timeline spanning as little as 2-3 weeks
With more and more vendors out there, and increased pressure on internal IT teams to deliver short-term gains with limited resources and CAPEX, it can be difficult to know where to begin or what to prioritise. As the above demonstrates, there are pros and cons to both options, but the primary decision making comes down to functionality, speed of deployment, investment (both CAPEX and recurring), maintenance and longevity of the solution (future proofing).
So, where to begin? To help you in your decision making process, we are shining a light on two examples where these two options were considered: Nike (Inventive Retail Group), but first, the multi-brand enterprise fashion retailer, TENDAM. Mercaux's CEO, Olga Kotsur, conducted a short 2-minute interview with Pedro Esquivias, Chief Customer Officer, TENDAM:
"Our I.T. team's role is to run an I.T. department. So, with your IT team, you might get a version 1.0, which will be equivalent to where Mercaux was nine months ago or a year ago. But, you know, in a year from now, Mercaux will be in version 4.0 and I will continue to be in version 1.0."
Pedro Esquivias, Chief Customer Officer, TENDAM
Launching new tech solutions are often perceived as a lengthy, resource intensive process - but it doesn't have to be, and it certainly wasn't for Nike (IRG) who are renowned for having a strong in-house development team, capable of providing many of the key digital solutions. But in spite of this, they are big believers in the benefits of third party vendors - for their in-store digital transformation project, they made a decision to go with a third party vendor.
They wanted a "quick wins" approach, prioritising solutions that could be launched quickly and easily, while still benefiting from the full suite of features they required. In addition to the short-term benefits, they equally wanted to partner with a provider who continually invested in the development and future-proofing of their solutions to release regular enhancements and brand new features in response to market developments.
In comparison to in-house teams, who have to develop bespoke back- and front-end systems, the best external providers will maintain pre-built integrations and plugins for the majority of retail technologies, meaning solutions can be deployed extremely quickly:
"The integration with the Mercaux App with our existing technologies was extremely easy and took just a few weeks"
Ekaterina Dobrovolskaya, Head of Nike Department, Inventive Retail Group
Learn more about Nike's decision to opt for Mercaux's Single In-Store Digital Platform, with its configurable pre-built solutions, by accessing the full story here.
So, the solution has been deployed quickly, and at minimal cost, but what about ongoing support and development?
As well as the initial ease of deployment, vendors are likely to have advantages when it comes to ongoing support and development. The UI/ UX - or "look and feel" - of a solution is critical in determining the success of initial onboarding, as well as ongoing adoption of the technology. The best solutions in the market will be tested, regulated, and continuously critiqued in line with industry best practices and retailer/ consumer feedback to ensure a seamless and intuitive user experience. By going with an experienced vendor, who services other similar customers to your own, you'll have access to a platform that is built with intelligence from a pan-industry user base, complete with a successful onboarding programme, with a variety of training materials - this is crucial because, after all, good adoption in the early stages is likely to bring greatest long-term benefit.
Another big advantage to third parties over in-house teams is the ability to future-proof your project. Whereas in-house teams can built the initial brief, it won't necessarily be suitable for the market in the long term, and so ongoing investments will be needed to maintain and develop the solution.
Every project will be unique, carrying unique factors for whether to opt for a vendor or to build your own solution in-house - if you have any questions about your own digital transformation priorities, please feel free to get in touch.