January 19, 2023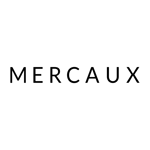 Mercaux
This January, Team Mercaux were over in New York for NRF's highly anticipated 2023 Big Show. The event connected retail leaders from across the globe, so what do they have to say about industry trends? Read on to hear more about the sessions we attended and the learnings that we took from them.
What Are Omnichannel Retail Leaders Doing that You Aren't?
A session by Manhattan and Incisiv discussed why retailers are turning to data to improve the customer experience and meet the demands of today's consumers. By using data in smart and strategic ways, retailers can create personalised product recommendations, curated product collections, and other tools that help shoppers make the right choices based on their lifestyle, product life cycles, and other factors.

Guided inspiration is a key area where data can be used to align products with the customer's interests, goals, and values, made possible by giving customers access to digital kiosks in-store and Progressive Web Apps, which display looks curated by staff. Alongside this, search and discovery is a key area where data can be used to improve the customer experience by identifying customers in a physical setting and creating personalised recommendations – now a possibility with in-store platforms such as Mercaux's.

Retailers are also looking for ways to manage markdown avoidance and give consumers a customisable experience. By giving store associates access to a unified cart and customer-centric data across online and in-store in the way of Universal Baskets and Next Gen POS, retailers can help shoppers find the products they want and make informed purchasing decisions. Additionally, by offering a combination of different checkout options, retailers can give consumers more control over the checkout process and make it more convenient for them to complete their purchase. What should we take away from this? Retailers need to use data in smart and strategic ways to improve the customer experience, and utilising a composable platform that creates a unified shopping experience throughout in-store and e-commerce will be key to making this a reality.
Strengthening the Omnichannel to Meet Consumer Demands
A session led by SOTI delved into how today's shoppers expect to be able to purchase products through a variety of channels, including online, in-store, and through mobile devices, with their survey showing that 90% of consumers want a consistent omnichannel experience. SOTI shared that purchase frequency is 250% higher on omnichannel vs. single channel. In order to meet this demand, retailers need to focus on consolidating their omnichannel strategies – but what areas should they hone in on?
With a 27% increase from last year in in-store visits alongside the continued presence of e-commerce, retailers have an opportunity to provide a superior shopping experience. One of the key areas that retailers need to improve is visibility of stock availability across the entire business. In particular, 69% of consumers want store associates to be able to see whether a product is in stock through a mobile device, as well as whether it can be delivered quickly or if it is available at a nearby store. 34% of shoppers also report that they will continue to purchase items using Buy Online, Pick Up In Store (BOPIS).
By investing in technology that can provide this information in real-time, retailers can help shoppers make more informed purchasing decisions and to create better shopping experiences to build long-term customer loyalty.
Innovation & Intention: Shaping the Next Store Experience
82% of retailers have reported that they are the same level or behind their peers when it comes to innovation – but is this truly the case? Yevgeni Tsirulnik, SVP Innovation and Incubation at Toshiba Global Commerce Solutions made the case for the need to innovate right now – there is a freedom to shop everywhere and anywhere, which creates the impetus to provide better customer service.
Kevin O'Riordan, Head of Physical Retail and Supply Chain Engineering at Wayfair shared that getting the fundamentals in-store right ahead of innovation is key, and that the brand learned this lesson the hard way. Opting for an in-store platform that can consolidate both basic and advanced in-store technologies under one umbrella will see retailers enjoy greater reliability and return on investment due to a lack of duplicating functionalities.
Interested to hear more learnings from the show and what in-store technology you should be deploying to prepare yourself for the customer of 2023? Get in touch with us to learn more.