January 24, 2023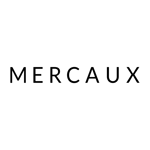 Mercaux
New Report, The Pulse of Retail, reveals sentiment of more than 500 Retail Executives towards Digital Transformation in 2023
Now in its fourth year, the annual Research was commissioned by MACH Alliance members Mercaux, Fluent Commerce, commercetools and Orium
Report surveys more than 500 Senior Retail Executives across the UK, USA, Spain, Italy, France, BeNeLux and The Nordics on their transformation plans in 2023
Research conducted and verified by global independent research company, Censuswide
Headline Results
Transitioning from Legacy POS to Next Generation Composable POS solutions important for 79% of retailers
Most popular technologies in "planning" phase of deployment focused on in-store customer experiences (at 87%)
Although incredibly important for customers, a frictionless omnichannel customer experience is only possible in 11% of retailers
91% of retailers found composable architectures to be important, yet only 2% were able to call themselves truly composable
NEW YORK, LONDON, 25th JANUARY 2023: The latest edition of the annual 'Pulse of Retail' report, exploring the strategies of leading retailers for the upcoming year, has been officially released at last week's NRF 2023: Retail's Big Show, in New York. The annual report from Mercaux, which surveyed more than 500 retailers, has for the first time been jointly commissioned by fellow MACH Alliance members, Fluent Commerce, commercetools and Orium.
According to the research, the top technologies in "launch phase" are centered around customer experiences, with 87% of retailers focusing on this area during 2023. Additionally, the survey found that composable architectures are important for 91% of respondents. This suggests that retailers are recognizing the need for flexibility and scalability in their technology systems, in order to quickly adapt to changing customer needs and market trends.
The survey also found that transitioning from legacy to Next Generation Point of Sale (POS) systems is important for 79% of retailers. This indicates a growing awareness of the need for modern, efficient technology to improve the in-store customer experience and drive sales. However, the survey revealed that just 11% of retailers currently offer a frictionless omnichannel experience, where customers can seamlessly transition from shopping online to in-store, and vice versa. This suggests that there is still significant room for growth and improvement in this area, and many retailers have yet to fully capitalize on the benefits of an integrated online and in-store experience.
Commenting on the report, Mercaux Co-Founder and CEO, Olga Kotsur shared: "The survey's results showcase that retailers are keenly aware of the importance of investing in technology to improve the in-store experience, however there is still a large gap to fill in regards to creating a cohesive Omnichannel experiences. As the industry continues to evolve and adapt, it will be interesting to see how retailers address these challenges and continue to innovate this year, and in the years to come."
Kotsur concluded, "The results of this survey demonstrate the growing importance of composable architectures and frictionless shopping experiences in the retail industry. Retailers are realising the need for flexibility and scalability in their technology systems to quickly adapt to changing customer needs, as well as the importance of a seamless online-to-in-store experiences to drive sales and improve the overall customer experience."
Mercaux celebrated the pre-launch of the report with a dinner at in NYC, co-hosted by Orium, Fluent Commerce, and commercetools, attended by leading retailers and partners.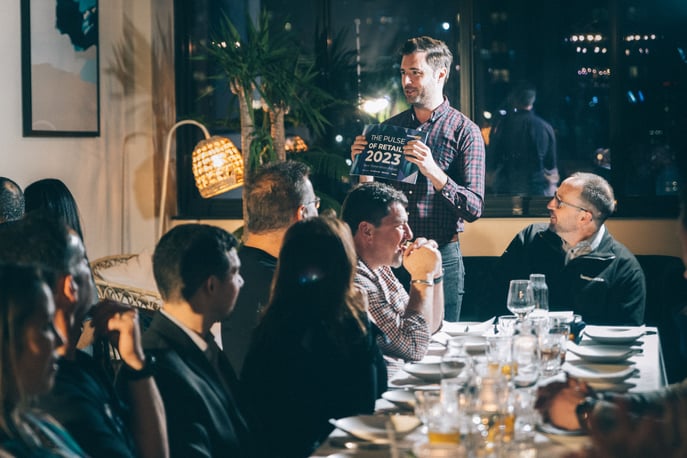 To access the full executive summary, analyses and recommendations, please click here to download The Pulse of Retail 2023 - Next Generation Retail.