March 21, 2018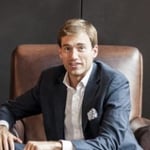 Jonathan Horemans
Strategic Business Development, Mercaux
The 3 Most Effective Ways to Optimise Your Visual Merchandising Process Using Mercaux's In-Store Platform
With the growth of ecommerce, retailers are shifting their focus to creating unique in-store experiences for their customers. Visual Merchandising is one component that highly impacts the overall look and feel of the store, which in turn affects the­­­ customer's willingness to buy and come back. With "fast fashion" trends becoming even more important, effective and consistent communication between Head Office and VM teams should be a high priority for all retailers. This is why Mercaux's in-store platform features a number of "Store Operations" modules, including a specifically designed Visual Merchandising Communications tool.
In an effort to make retailers and their teams more efficient, Mercaux recently released a new version of the VM module. Its new functionalities and benefits are highlighted in this article.
The Status Quo of VM Reporting for Most Retail Organisations
For the majority of retailers, the approach to sending VM guidelines and receiving store reports is fragmented, costly and dated.
For example, in many cases, the journey goes as follows: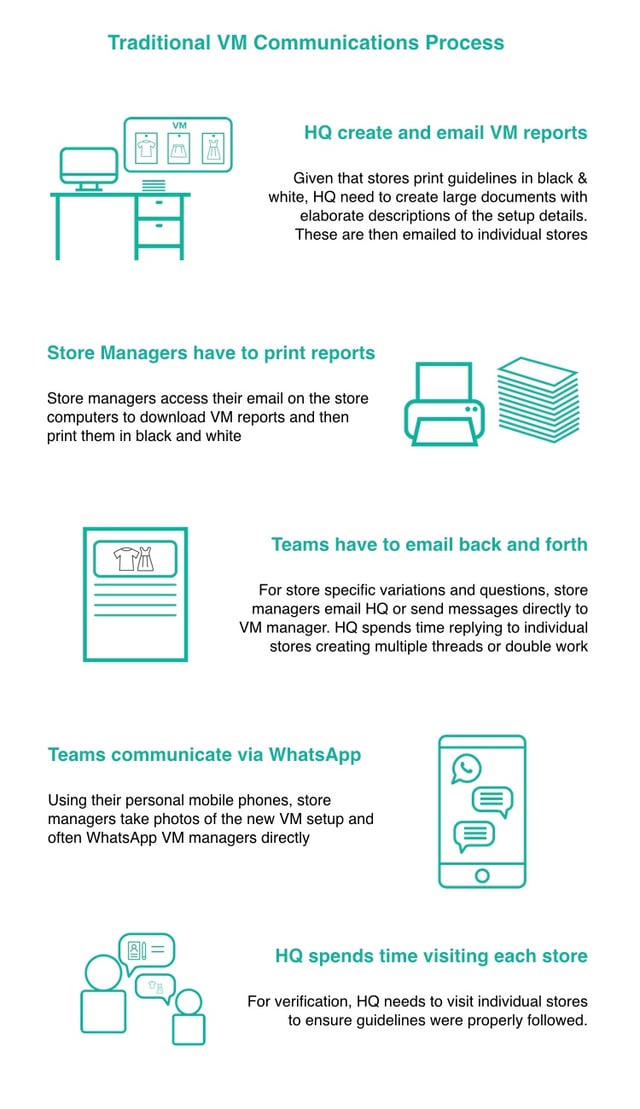 There are a number of obvious problems with this scenario, it is:
Time consuming – there are too many steps involved in the above process – accessing the computer, printing the report, taking photos, uploading, and then emailing HQ, waiting for the comments or approval

Costly – printing costs per store can be significant

Limited inspiration – black and white imagery limits a store manager's ability to fully visualise the new directives

Distracting – having to use the store office computer and printer takes the sales managers of the store floor

And most importantly, the process is Non-Standardised & Fragmented – each store creates their own 'short-cut' process. HQ teams are unable to access all the reports at once and compare stores to each other. It also takes time to get the feedback from HQ - overloaded with different messages and reports
Given the importance of a well-executed Visual Merchandising directive, it is clear that this process does not meet the demands of today's dynamic and fast-paced retail environment.
How Mercaux's Communication Module Streamlines the VM Process
Mercaux enables retailers to optimise their Visual Merchandising communications, establishing an effective and standardised process across all stores.
The VM journey with Mercaux flows as follows: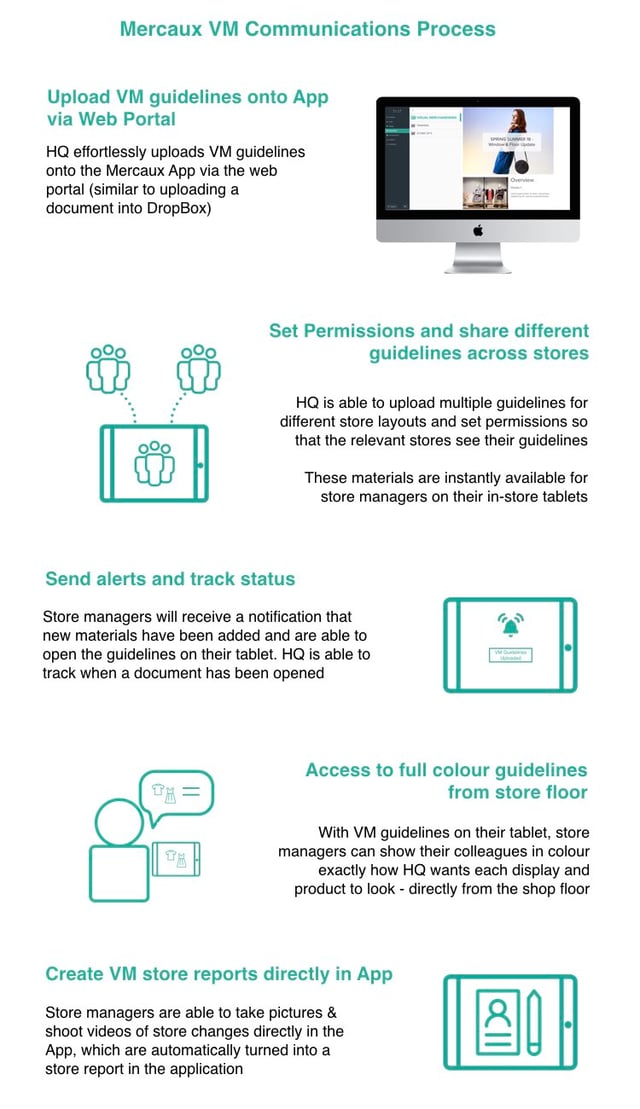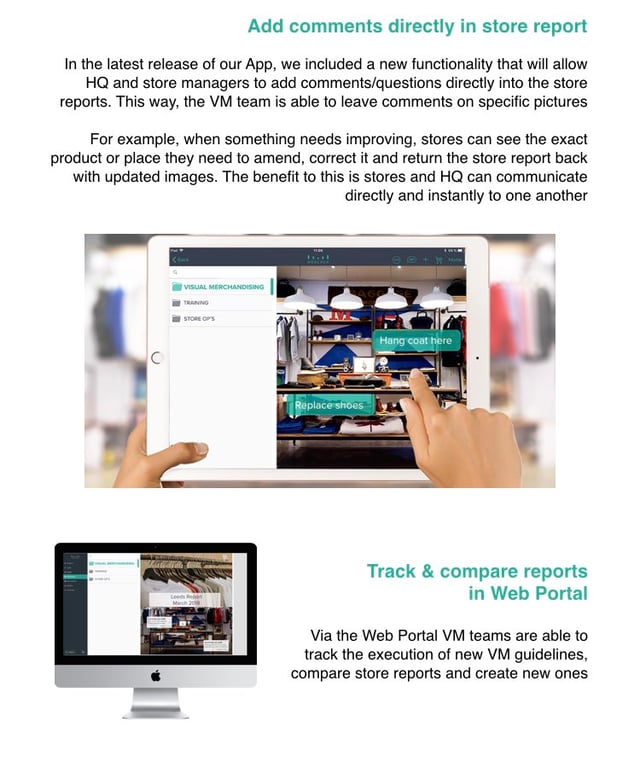 Comparing the Mercaux process to the approach that many retailers take for their VM communications, highlights the number of inefficiencies and risk that they face.
There are three distinct ways in which Mercaux makes the VM process more effective:
1. Ability to share VM guidelines and create store reports directly from Mercaux App = simplifies the existing process
2. Ability to leave comments and provide feedback directly in store reports = real-time communication between stores and HQ
3. Ability to streamline the process - track, compare and review all VM guidelines and reports from one place = HQ teams are more organised and in control
Our App upgrade brings even greater efficiency to retailers, enabling them to save time and cost when it comes to their Visual Merchandising communications.
Tell us what would make the VM process even better. Join our VM webinar where we show you client examples.
WEBINAR: Optimising the Visual Merchandising Process
Wednesday, 28th March - 4pm GMT