November 23, 2021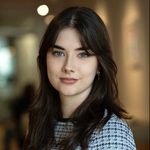 Akvile Peckyte
Marketing Executive
When it comes to digital solutions, some retailers believe they would prefer to develop their technology in-house. However, as a result of this, the User Interface (UI) and User Experience (UX) often get put on the back-burner, as second thought to the hardware and coding in the back-end. This may cause a low uptake in staff using the tools provided, preventing the store from being truly 'connected'.
Retailers toil with the decision: Should we build our own custom solutions in-house, or should we partner with a vendor who can deliver a ready-to-deploy customised version? There are obvious considerations that are given to the decision making – how long will it take to deploy? What is the cost? What resources will it require? What functionality do I need, and can I get this from a vendor?
One area that is often overlooked by in-house developers is one that is fundamental to the success of the solution – its look and feel on the front-end, or as it's known technically, the User Interface (UI) and User Experience (UX). Deploy a solution that is either unpleasant to look at or difficult to navigate, and this will result in low adoption rates by your staff and customers. However, to get the UI/UX right is more complicated than you may think, and requires specialists to ensure the solutions can be simply accessed and used without an instruction manual.
For retailers, having a dedicated UI/UX expert within a development team is uncommon, as many often prefer to outsource this crucial element of the build, but it could mean all the hard work of the backend team ultimately comes to nothing. Wanting to know more, we sat down with one of our product designers, Anastassia Vassiljeva, to shine some light on the role of UI/UX for in-store digital solutions: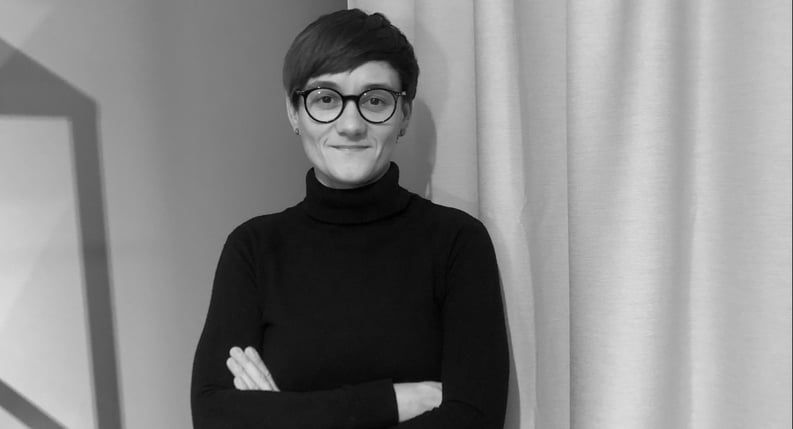 Firstly, how would you describe UX and UI?
Anastassia: Let's start by separating User Interface (UI) and User Experience (UX). UI, in Mercaux's case, refers to the touchscreens, web and desktop interfaces that the solutions are displayed upon – each one requiring a different mindset and methodology to how a user would use it. UX relates to real-life experiences – how do people interact with the technologies that are presented to them? And so, UI and UX development requires a lot of research, split testing & measuring, critiquing, continual improvements, and consideration for current market best practices. It's a continual iterative process where we are learning all the time about how we can make the whole experience easier and more enjoyable for the end user to interact with.
Why is UI/UX important for the retail industry, and more specifically, for in-store digital technologies?
Anastassia: Sales Associates have a number of tasks they need to perform in a typical day; they provide customers with advice on the right products to purchase, share availability, offer alternatives, collect products from the stock room, suggest complementary products to build bigger baskets, fulfil online orders, replenish stock, provide advice to remote shoppers online or at home, process omnichannel transactions, and more.
Completing these tasks (particularly, those that are customer facing) in an efficient manner can be hard to achieve for a number of reasons, from lack of time, to lack of knowledge for availability on the endless aisle of products. The introduction of digital technologies to support store associates is proven to have a big impact on the typical success metrics you measure in store: conversion, size of basket (UPT), sales, customer LTV, and so on. However, having a solution with a bad UX can impact negatively upon these metrics.
Imagine serving a customer who is after a specific item and you can't find the availability within the assisted selling technology, or you want to offer an alternative to an unavailable product, and you can't navigate your catalogue easily. The customer will become impatient, the store associate will become frustrated, and the solution will be abandoned.
A store associate or customer should be able to access in-store technology and instinctively know how to use it and navigate through it.
So, the right intention is there to enhance the in-store experience, but due to a lack of thought or investment in UI/UX, it actually results in a negative impact. Therefore, it's crucial for in-store technologies to be seamless to use. A store associate or customer should be able to access an in-store technology and instinctively know how to use it and navigate through it. This is where a well thought out UI/UX strategy ensures all the hard work performed by back-end developers comes to fruition.
How important is the ease of use when it comes to retail staff adoption?
Anastassia: As mentioned previously, it's imperative to ensure the technologies are easy to use to ensure a high adoption by staff and customers. It must also be stressed that this isn't just at the point that the technologies are introduced to the store. We all know that there can be a high turnover of staff in retail, with staff leaving and joining on a weekly basis in some instances. To set up weekly training sessions for new joiners is a hindrance - you want them to enter the store, be shown the device and have them intuitively begin using it.
When deploying new technologies into the store, ask the staff to begin using them without the introduction of any training and see how they progress
This should be the true test of an effective UI/UX programme. When deploying new technologies into the store, ask the staff to begin using them without the introduction of any training and see how they progress. This is a crucial piece of insight that we collect within the department to find where might be the "dead ends" of the product, where users simply do not know where to go or what to do. If these are found, we then go back to the drawing board and deploy new paths to avoid such problems in the future. This is an example of the continual test, measure and iterate processes we take.
Does good UI UX increase staff efficiency?
Anastassia: Absolutely, because it reduces the amount of time sales associates have to spend performing their tasks and serving customers in-store. If they can get to the product description, availability information or alternative suggestion more quickly, it means that they have more time available to serve more customers in-store, or dedicate time to more revenue generating activities, such as remote selling for customers online or at home.
This is why having a seamless connection between in-store technologies and online technologies (both in UI/UX and data flow) will inevitably improve efficiency, so staff do not have to navigate between different devices or interfaces (e.g. accessing online information via a separate device). So yes, good UI UX definitely increases staff efficiency.
How do you, as a UI UX designer, decide on making design intuitive?
Anastassia: Through user research. We conduct user testing, A/B tests, interviews with our customers, and organise a lot of other research. It is important to engage in dialogue and understand who will be using your product, and what they need to get from it. Analytics are key - we ensure every tap and scroll is recorded so we can make decisions on improving and using the interface.
What advice do you have for those looking for the right technology provider?
Anastassia: Spend a lot of time trying to envision the technology in your store - and make sure to support its launch by talking about it through your marketing channels. If you choose to go with a vendor, then most importantly, choose a partner that shares your vision for providing exceptional customer experiences. When it comes to considering how to develop your in-store digital technology, investing in the front-end should be just as important as the back-end coding. If the front-end makes the technology difficult to use, then it will lead to low adoption rates, which means the investment in the back-end is wasted.
Mercaux's Pulse of Retail research found that 53% of the retailers we surveyed believed sales associates see in-store technologies as a threat – it shouldn't be this way. They should pick up a solution and instantly experience the benefits to their role, responsibilities, objectives, and the customer's experience. At Mercaux, we believe in developing solutions that empower Sales Associates to provide the best service they can and is why we have a team dedicated to ensuring the latest best practices are deployed in the backend and of our own solutions.
If you have any questions about your own digital transformation priorities, please feel free to get in touch.