November 5, 2021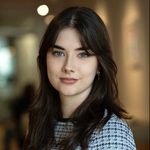 Akvile Peckyte
Marketing Executive
There are a number of assumptions that retailers hold about what in-store digital transformation can deliver, and how difficult it is to deploy into stores. In this article, we have put together the top five most common misconceptions to challenge these beliefs using our findings, shining light on the reality of digital transformation.
1. The retail store is dead – everything goes online.
Rather than thinking that the rise of e-commerce has to come at the expense of the physical store, retailers should view it as an opportunity. Offline and online are two sides of the same buying experience, and they should bolster each other. The desire for in-store shopping is still there; shoppers seek in-person service to answer complex issues, they desire unique experiences, or want to touch and try on the items. In fact, our own research indicates that customers are open to new in-store experiences, as we found that over half of the respondents we surveyed would like to use a Digital Fitting Room.
The brick-and-mortar store is not only a physical point of sale, but is also a place to capture customer data. It can become a marketing channel, a fulfilment point, and a point of interaction with the brand. This is why for many, their view on the role of the store is changing.
With the boom in e-commerce, the competition is continuously getting higher, and brand loyalty is lowering. Rather than dying, the traditional format of the retail store is undergoing transformation and becoming an integral part of the entire purchasing experience, including e-commerce. Our research for the Pulse of Retail found that three quarters of the retailers we surveyed consider investing in physical retail as a high or top priority. If retailers want a long-term strategy that does not rely solely on the pandemic boom of e-commerce, they should also look to invest in the retail store.
2. In-store, customers want personal interaction – not a person with a tablet.
Rather than viewing digital tools as a hindrance to personal interaction, retailers should consider that they provide the Sales Associates with a 360 degree view of the customer and enhance the product knowledge they have at their fingertips.
Digital retail tools enable the Sales Associate to provide increasingly personalised and better service. Having gotten used to the benefits of e-commerce, customers want quick answers to their questions. The key to unlocking the ultimate store experience is to combine the instantaneous stock knowledge of e-commerce with the personal touch that comes from in-person shopping. All of this can be achieved by using retail technology in portable devices.
By using a digital device, the Sales Associate no longer has to leave the customer's side to view product information and availability, or to make further item suggestions. Customers want service that uses knowledge about them: who they are, what they want, what they have already bought, so that the suggestions being made to them are pertinent and up-to-date. This technique is already widely employed in e-commerce, and retailers should look to replicate it in-store to complement the online experience.
Whilst many retailers may already have disconnected sets of data, they are not easily accessible and therefore not used by store associates and headquarters efficiently to personalise service and drive sales. Through a HQ Management & Analytics Platform, retailers can leverage this rich information to bridge the gap between e-commerce and the physical store, creating a synergised network of retail offerings that support one another.
3. Our Sales Associates are not ready to use the technology, and they know everything about our products – how can digital tools help them?
The assumption that Sales Associates know everything is not entirely true. Goods turnover is constantly growing, and employees in stores change often due to a volatile labour force, particularly during peak season. More so than exclusively training Sales Associates with product knowledge, retailers should focus on training them with soft skills. It is difficult for Sales Associates to keep high-quality information on thousands of products in mind - the digital device can act as a point of reference to circumvent this problem. With stores often facing a high turnover of staff, the presence of digital tools is a real accelerator for the rapid entry of newcomers into Sales Associate roles.
Even if the Sales Associates are very knowledgeable about the product range, to the increasingly digitally-savvy customers, this may not be enough. Nowadays, customers are seeking answers to complex new questions about product information, fabrics, and the origins of materials. By employing this technology, retailers can ensure their salespeople have the latest, up-to-date knowledge, and are able to act as expert representatives of the brand.
If staff are unwilling to use digital technologies, the retailer's headquarters should engage them in conversation and address whether the interface of the software is intuitive and easy to use.
4. Investing in new technology is expensive, difficult and long, and will not bring additional value.
In this instance, retailers should consider two different perspectives – technology and business.
Modern tools should be easily integrated with each other, and with existing in-house systems. Digital transformation tools are modular and flexible. This means you can make minute, quick changes during and after the launch of the project. You can coordinate the platform to work with you according to what you need
— it is not necessary to plan and foresee technical tasks months in advance, which is a common misconception.
This same inherent modularity helps a business to get started quickly, and to build the perfect tool as they go along. By involving employees from stores in the project, the retailer addresses several points at once. It saves resources, helps to collect real responses from the sales floor even before the launch, as well identify employees with growth potential.
Whilst having an initial investment, the tools should pay for themselves quickly. Retailers can make the most out of their previous investment in e-commerce by connecting the retail store with online, harnessing the power of in-store customer data to drive sales both offline and online.
5. Creating your own in-store platform means you have control of speed and flexibility. No one can do it better than the retailer themselves.
Although retailers are aware of what aspects of digital transformation they require, if they decide to build the platform in-house, this can create problems further down the line. By the time the project is finished and functional, the solution itself will become outdated when considering the speed of the changing market, as well as the needs of the business. Large-scale projects such as this may take more than a year to complete from the beginning.
By opting for a provider like Mercaux, you can prevent this issue and begin your digital transformation journey in as little as two to four weeks. Mercaux's technologies can integrate with your existing back-end systems, and our tech team ensures any issues are addressed quickly and efficiently.