September 19, 2023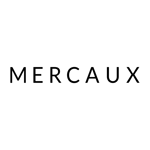 Mercaux
Mercaux partners with Xiatech to accelerate the transformation of physical retail stores into omnichannel destinations
Mercaux, the Omnichannel Store Platform empowering retailers to deliver exceptional shopping experiences, today announced that it has partnered with Xiatech, the pioneer of the world's first ML-powered composable Hyper-Integration Platform, Xfuze.

Through this partnership, Mercaux will leverage Xiatech's Xfuze Platform to accelerate the digital transformation of physical retail stores into omnichannel destinations by automatically connecting systems, unifying data and providing actionable insights staff need to successfully understand and provide hyper-personalised omnichannel shopping experiences when it matters most to customers in store.
"At Mercaux, we recognise data as the bedrock of creating unforgettable customer experiences, streamlining store associates' tasks, and generating incremental revenues for retail stores,"

said Olga Kotsur, co-founder and CEO of Mercaux.

"We're excited to collaborate with Xiatech, an equally dynamic and forward-thinking business, to harness the power of data by leveraging the power of its Hyper-Integration Platform, Xfuze, for the benefit of retailers and their customers."
This strategic collaboration comes in response to the growing demand for connected shopper journeys, and the retail operations required to effectively improve the in-store experience for customers and staff, respectively. By uniting forces, Mercaux and Xiatech bring the power of their technology platforms, creating a single 360-view of customers across all channels and touchpoints, and orchestrating the flow of this rich data and insights to people, systems and devices in real-time.

"Xiatech's partnership with Mercaux marks a significant leap forward in reshaping the retail landscape,"

Jonathan Summerfield, Founder and CEO of Xiatech.

"By seamlessly integrating Mercaux's in-store omnichannel prowess with Xiatech's Xfuze Hyper-Integration Platform, we're empowering retailers with a panoramic view of their customers. This comprehensive data-driven approach will drive hyper-personalised experiences, forging stronger connections and propelling the retail industry into a new era of customer-centricity."
Mercaux's Omnichannel Store Platform empowers organisations to deliver exceptional shopping experiences both in-store and remotely. Customers are able to start their shopping journey in one channel (in-store, online or remotely), pick it up in another, and complete checkout wherever, and however, they want, leveraging their Universal Baskets concept. This unique omnichannel shopping experience means that retailers witness improvements to customer satisfaction levels (LTV), bigger baskets (UPT), improvements to omnichannel conversion, and sales.

Xiatech is the unifying force behind many high performing retailers because its Xfuze platform automatically connects operational systems and customer channels, ensuring that a single view of data (customer, product, sales, etc) and insights are continuously and intelligently collected, enriched and delivered across an organisation in real-time and so benefits both customers and retailers.


Working together to promote MACH
Today's announcement builds on an existing partnership between the two companies in promoting the business benefits of a future-proof composable architecture. Recently, Mercaux and Xiatech, with members of the MACH Alliance, unveiled the world's first survey to quantify the value of MACH.

Mercaux and Xiatexh are certified members of the MACH Alliance - an independent organisation on a mission to future proof enterprise technology and to propel current and future digital experiences with open and connected enterprise tech. It aims to guide and show the business advantage of open tech ecosystems that are Microservices based, API-first, Cloud-native and Headless.
About Xiatech
Xiatech shortens time-to-insights, accelerates digital transformation, and extends the value of legacy technology investments by providing organisations with Xfuze, the world's first Hyper-Integration Platform that innovatively connects systems, creates a single view of data and delivers actionable insights in one solution.

Developed for the Hyper-connected economy, Xiatech powers hyper-integrated organisations by unifying system integration, process automation, data management, continuous insights and advanced analytics so business and technology professionals have the tools and data to make real-time decisions. To learn more about how organisations are quickly generating value in weeks, visit www.xiatech.co.uk.