February 11, 2021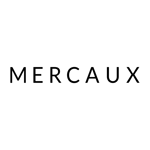 Mercaux
What kinds of experiences should your stores be providing? We have spoken before about the shifting role of the store, but, for this post, we are focusing on what this means for the customer experience. As the role of the store becomes more complicated - moving away from being a pure sales channel to instead function as a multi-purpose experience, fulfilment and remote selling centre - retailers need to find ways to unify all their channels together to facilitate this new way of running the business. This is where The Connected Store comes into its own.
There are numerous benefits up for grabs for retailers who connect their stores to the digital world, including the ability to unlock in-store data, unite online and offline channels for a consistent brand experience and empower sales associates with company-wide inventory details. But, first and foremost, a connected store ensures that retailers stay relevant to their customers in a fast-changing industry.
With connected store capabilities in place, retailers are able to meet - and exceed - the expectations of customers who have grown accustomed to the benefits of shopping online throughout the pandemic.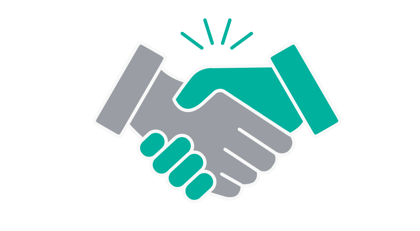 Before we go into how and why connected store capabilities help to enhance the customer experience, let's first take a look at how customer expectations are changing:
How Have Customer Expectations Changed?
The past year has seen an unprecedented reliance on ecommerce, which has, in turn, increased customer expectations for service levels in-store. Now, customers expect the same level of service from your brand, irrespective of whether they are shopping in-store or online. Shoppers are wanting to see ecommerce options brought in-store, including real-time product availability and personalised recommendations, as well as brand new expectations for the store, such as flexible fulfilment options. For more detail on changing customer expectations in 2021, please visit our article.
When it comes to customer preferences, BCG's retail department recently suggested that retailers should prepare for "certain uncertainty":
"Consumer preferences have become increasingly volatile and uncertain. And they have outpaced companies' traditional abilities to track, anticipate and respond to trends.

To adapt to what has become 'certain uncertainty', companies must find new ways to interact with consumers and gain insight into that uncertainty.

"


BCG Retail - 2020
It's no longer enough for stores to simply function as a sales channel. Retailers need to find new tools to anticipate and respond to shifting consumer behaviour, and this is why retailers should be looking to develop a connected store - the "Connected Store" is not just the next store format, but a way of conducting business that facilitates a multi-purpose view of the store as mentioned above.
Connecting your stores to the digital world allows you to provide customers with impressively personalised experiences in-store and online (through remote selling and conversational commerce), integrating the human element into all interactions and capturing and leveraging customer behaviour data across all channels.
The Connected Store as part of your Customer Experience Strategy
There are several ways that a connected store helps enhance the customer experience - whether your customers are in-store, online, or engaging remotely from home - but, for now, let's focus on two aspects. Building a connected store helps improve the customer experience by first of all empowering your Sales Associates, and second by empowering the customers themselves.
As we go onto discuss, giving your shoppers the digital tools to serve themselves will become an especially important feature of the customer experience, especially for those markets that have experienced log periods of lockdown.
Empowering Your Sales Associates with the Connected Store
One of the biggest complaints we hear from in-store staff is that they don't have access to the kinds of information that customers can access when shopping online. Let's imagine that, when shopping online, a customer discovers the product they want is out of stock. When this happens, the ecommerce platform will usually present the customer with two options, allowing them to choose a recommended alternative or wait to be notified once it's restocked. By contrast, when this happens in-store, a Sales Associate is all too often forced to run to the stockroom to check for extra availability or maybe ring a colleague in another store - a process which, instead of enhancing the customer experience, instead, delivers a time-consuming and clunky service.
This is one of the problems that connected stores aim to solve - and again, why connected stores should be top of the customer experience agenda. With connected store capabilities in place, staff can view real-time product, inventory and cross-sell information, all accessible from a single place - whether those staff are in-store, selling remotely from home, or sat in head office:
Mercaux Product Pages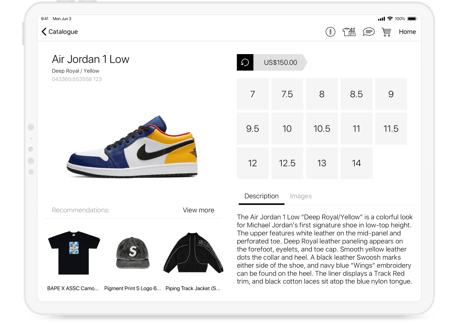 With Mercaux's Sales Assist & Omnichannel solution, Sales Associates can draw upon real-time inventory and product details, along with a 360-degree view of a customer's previous in-store and online interactions with your brand, in order to deliver a truly bespoke service.
Empowering Your Customers with the Connected Store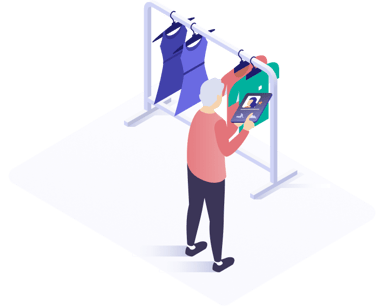 Deliver the personal touch to stay-at-home shoppers with 121 remote selling capabilities using SMS, WhatsApp, Video Calling or Email, or offer Appointments for them to visit the store or the fitting room at specified times.
Whether your customers are unable to come into stores due to lockdowns, or they simply do not feel comfortable returning to stores, launching remote selling capabilities allow you to go the extra mile for your customers, bringing a personalised shopping experience into their very homes. With remote selling in place, retailers can improve the customer experience - and boost brand loyalty - by creating a 121 connection with at-home customers, making bespoke product recommendations via live chat, SMS, video call or email.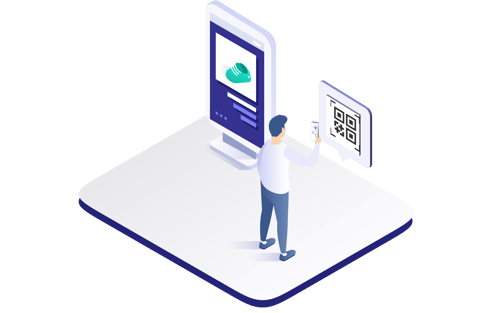 Provide customers with their very own in-store digital shopping assistant by accessing all the benefits of the connected store on their own phones or allow them to access the endless aisle of products and ability to transact through touch-screen kiosks.
These self-service solutions primarily enhance the customer experience by solving the in-store information problem that we mentioned earlier. With the Scan & Search functions, customers have instant access to the kinds of features familiar from ecommerce sites, allowing them to scan barcodes to obtain product descriptions, size availability and cross-selling suggestions. If the product isn't available in-store, the customer will be presented with a series of alternatives or allowed to process the transaction through another store or online.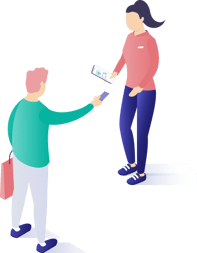 Improve the customer experience by providing shoppers with intuitive and convenient mobile payment options. Rather than have shoppers join a long queue at the till (one of customers' biggest pet peeves when it comes to the in-store experience), retailers should think about connecting their stores to the digital world with mPOS services, which allow Sales Associates to process a transaction right by the customer's side.
So, we've talked a lot about why retailers should start to think about in-store connectivity as part of their customer experience strategy, but what about the all-important how?
How Do You Launch a Connected Store?
It's actually a lot simpler than it might seem to launch a connected store - it's less about starting from scratch than building on the existing technologies you already have in place.
If you would like to know a bit more about deploying connected store solutions to enhance your customer service - by offering everything from appointment booking to flexible fulfilment options - please download our Ultimate Guide to Connected Store guide here: