February 2, 2021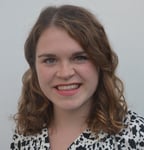 Faye Heron
Marketing Executive
In-store fulfilment options have soared over the past year, with ROPIS, Curbside Pickup, Ship-from-Store and Click & Collect quickly becoming new buzzwords. There are big benefits to converting your stores into fulfilment centres, especially locked-down stores: shops contain valuable inventory which can be leveraged for fulfilling online orders and even facilitate quick turnarounds for same-day delivery. So, the question is - which fulfilment services should you be offering during lockdown, what ones are here to stay in the long-term and how can you get started?
As Lindsey Mazza explained at NRF Big Show 2021 (see my top takeaways here), the past year has shown us that "the supply ecosystem will rule" - retailers should no longer be aiming for a linear supply chain that transports products from the distribution centre to the customer, but a network that allows retailers to ship products from anywhere in their network at any given time. This is where stores come into play, allowing retailers to unlock inventory to gives customers access to products however, whenever and wherever they want them.
So, what does in-store fulfilment look like?

Here at Mercaux, we have seen first-hand how in-store fulfilment can be a lifeline for closed stores and also form part of stores' reopening plans. As Mercaux customer, Scotts, explains:
"For our Store Teams, using Mercaux has become such a part of their daily routine that throughout the periods of lockdown, the app has been used to help fulfil online orders. Having access to the images for each product and stock availability in a single source has really helped accelerate the location and packing of the items within each order.

And that's not the only way we've used Mercaux while stores are closed. We're all focused on re-opening the stores successfully so the app has also helped us with keeping on-top of replenishment. The basket functionality allows us to build lists of items to replenish and send to colleagues digitally so we can ensure we're all staying safe and maintaining social distancing in the back areas."

Chris Blench, Area Sales & Operations Manager, Scotts Menswear
Now, let's look at some of the different fulfilment options for you to consider here:


Buy Online Pickup In Store (BOPIS) / Reserve Online Pickup In Store (ROPIS)
Flexible fulfilment options such as BOPIS/ ROPIS are a must-have for retailers wanting to satisfy customer demands for safe, easy, and frictionless order fulfilment. BOPIS services have been around for a number of years (common in the DIY and homeware sectors in particular), but have been on the rise in other retail verticals over the past year. The Foschini Group, which owns Whistles, Hobbs and Phase Eight, recently announced that during Black Friday 2020, the group made 12-15% of its overall sales through fulfilment from store. BOPIS services allow retailers to leverage locked-down stock, facilitate speedy delivery, and satisfy growing consumer demand for sustainable supply chains by using the most economical route to customer based on location of inventory, which brings us onto our next consideration:
Another way to leverage stores in your fulfilment strategies is to fulfil (and ship) online orders from store inventory. Rather than using the same pathway for every order, retailers should call upon real-time inventory data to calculate the most convenient and economical delivery pathway for each order. When you reconcile a last mile strategy with real-time inventory data, you can leverage stores to ship products locally rather than have the customer wait for products to travel hundreds of miles. Ship from store services enhance the customer experience on two fronts by giving customers short delivery windows with a fast turnaround, while also satisfying the ever-growing consumer demand for sustainable delivery practices.
Click & Collect Between Stores
Once stores are fully open for business after various lockdown and restriction measures are lifted, retailers should also think about implementing Click & Collect services between stores. Let's imagine that a customer heads to a store only to discover that the product they wanted is out of stock. Instead of dismissing this as a lost sale, store associates should be able to call upon company-wide inventory to reserve the product in another store nearby for the customer to pick up. With Mercaux's omnichannel fulfilment solution, retailers are able to distribute products from anywhere in the retailer's estate to any other point in the network - whether that be from online to in-store, or from one store to another.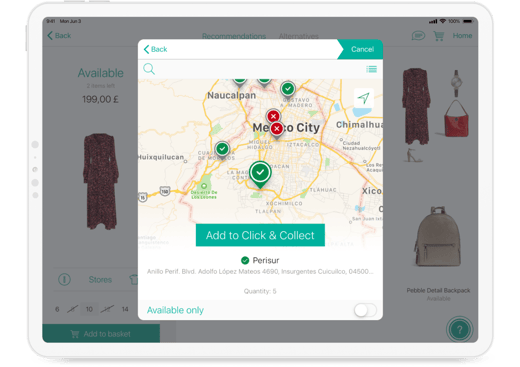 Stores can also be deployed for curbside pick-up service, which allows customers to collect their order without even having to enter the store - made ever-so-popular by the grocery sector during the pandemic. Curbside pick-up is the ideal solution for shoppers who are unable or unwilling to come into stores in-person: not only is curbside fulfilment a smooth and contactless service, but it also lessens the pressure on in-store teams by reducing the number of customers in the shop. Here at Mercaux, we saw first hand the benefits that curbside services can bring to retailers when Holland & Barrett launched our curbside queue scenario back in 2020 - read this article by Internet Retailing to find out more about how retailers can leverage curbside spaces for store-side ordering and fulfilment.
Irrespective of which in-store fulfilment option(s) you choose to deploy, there are a few things to keep in mind. Alongside consumer demand for flexible fulfilment options, there is also a growing call for transparency in the delivery process. Oracle recently uncovered that 73% of shoppers expect granular tracking of deliveries, primarily through SMS notifications. Consumers want to be alerted at every stage of their order, including preparing, packing, shipping and finally delivery. Another thing for retailers to keep in mind is that, for omnichannel fulfilment to be totally successful, it needs to be integrated with an inventory management strategy: retailers should track inventory levels in real-time so that ship from store services don't undermine pick-up from store services, or of course stock required for those that wish to take the traditional approach of shopping, purchasing and taking home from store.
Now that we've talked about the all important why, let's address how retailers can go about turning their stores into fulfilment centres.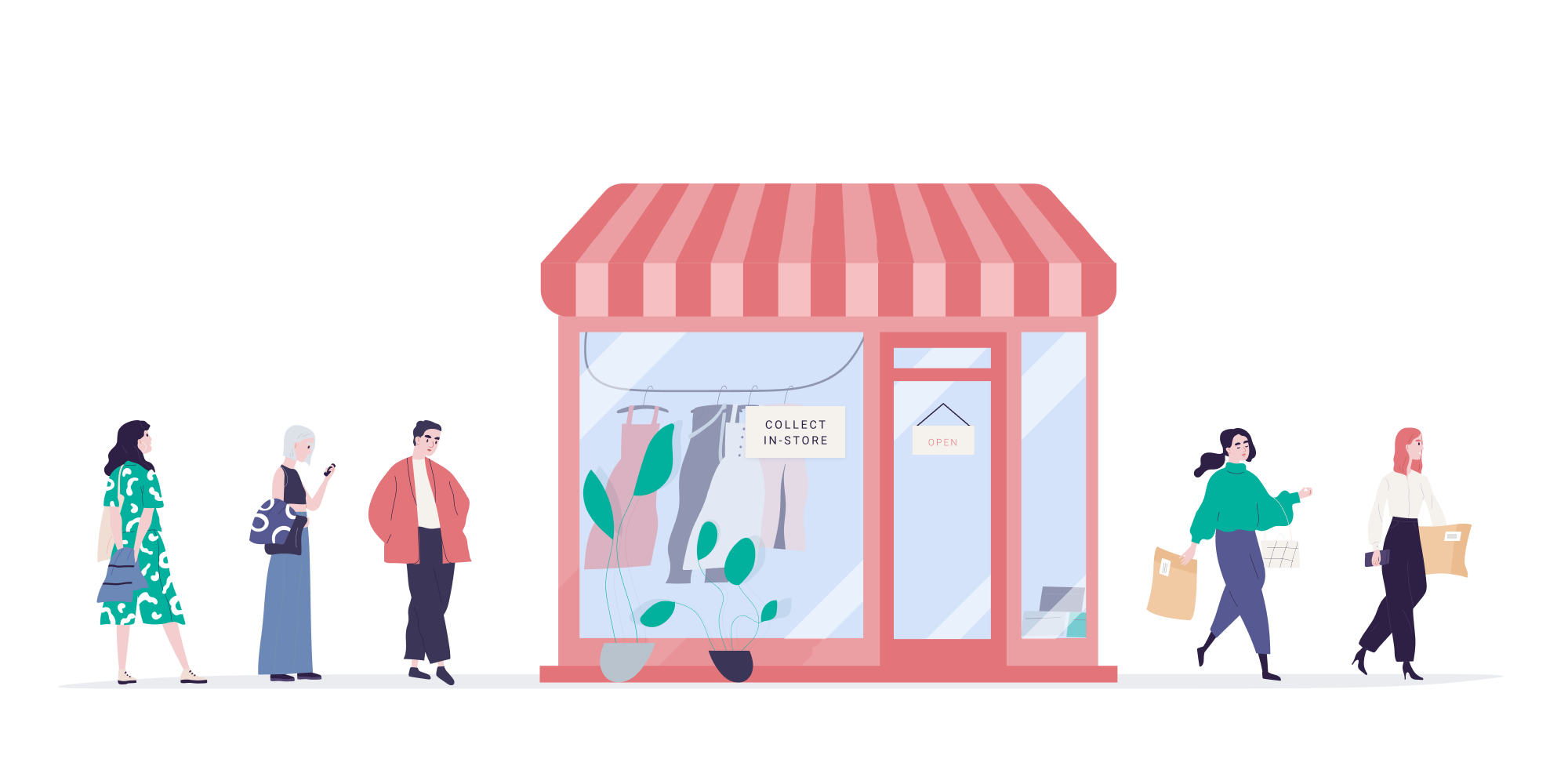 What next?
The good news is that for most retailers, converting your store (or part of the store) into a fulfilment hub will be a simple process - and if you haven't done so already, now is an ideal time to begin.
With many stores locked-down or running under restrictions, now is a great time to re-configure the physical design of the store to accommodate order fulfilment - for example, why not reduce floor space to accommodate enlarged stock rooms for BOPIS and in-store ordering? Stock rooms and in-store teams make shops an ideal place for order fulfilment, as long as you have the appropriate order management and company-wide inventory strategies in place.
Ordinarily, one of the biggest problems for retailers wanting to nail their last mile strategy is the level of infrastructure required for smooth end-to-end delivery. But, as Bill Thayer explained at last week's NRF Big Show, the infrastructure is already in place if retailers treat their stores as fulfilment hubs: stores are spacious physical locations; they have existing transport links in place and are often in strong locations close to consumers. On top of this, Store Associates can easily double up as fulfilment officers when equipped with the necessary digital tools. With the support of Mercaux's fulfilment solutions, for example, store associates can fulfil orders directly from the in-store collection with an intuitive, easy-to-use mobile App.
Mercaux's Key In-store Fulfilment Features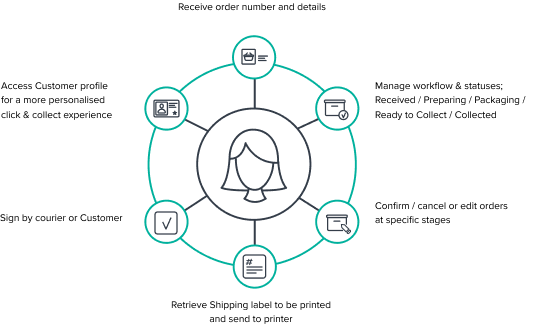 Stores should not only function as pick-up centres, but as drop-off points too, facilitating services such as buy online return in-store. The returns process has long been seen as the Achilles' heel for the retail industry - inconvenient for the customer, and costly for the retailer - but, if managed effectively, the returns process is also an excellent opportunity to cultivate customer loyalty by not only offering the service, but then surprising and delighting them when they return to stores with superior omnichannel customer experiences using your clienteling capabilities. Retailers should think about applying the same level of transparency and customer service to the returns process, for example by giving customers SMS alerts on the status of their exchange or refund.
No matter what stage you are at with your omnichannel fulfilment strategy - whether you want to upgrade your inventory tech, jump straight into BOPIS and curbside services, or simply want to chat about which fulfillment options might work best for you - please read our omnichannel fulfilment guide or feel free to get in touch with us.