At the end of 2020, we outlined our vision for The Connected Store of 2021, but what does all this mean for Customers, Staff and HQ Teams in actuality?
Are we still waiting for the "changed customer" to change? What new faces should we expect to see around the Executive Board table? What exactly is the new role of the store we keep hearing about? How will store staff be used differently (perhaps you've heard of the new omni-associate)?
Now, being a few weeks into 2021 and with NRF just behind us, we share our thoughts on what 2021 holds for the retail industry: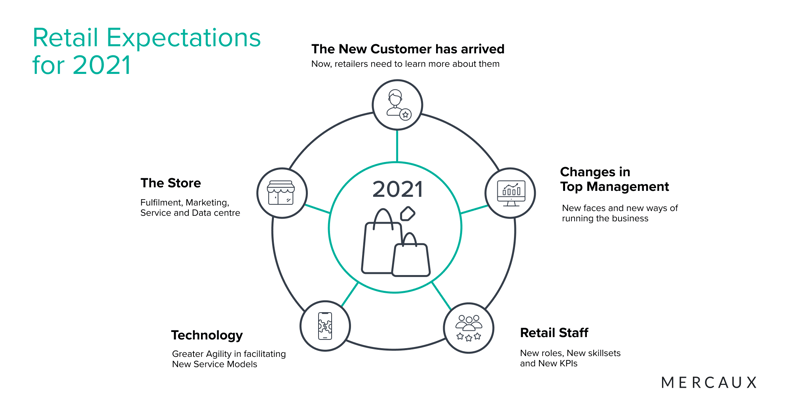 1. The Challenge to Satisfy New Customer Expectations
1.1 The New Customer is Arriving has Arrived
New customer expectations have been spoken about many many times before - customer behaviour is changing due to ecommerce and digital adoption, and retail teams therefore need to accommodate this "changed customer" in-store. We can now stop talking about this impending change, as the new customer is already here.
These new customers have very high expectations when it comes to ease and convenience (product content, availability, fulfilment). Customer expectations for personalisation have also been heightened over the 2020 lockdowns: consumers have grown accustomed to interacting with your brand online, and so now expect to see this level of personalised service in all their interactions, including offline. Consumers also appreciate (and miss) a human touch, so retailers will have to think how they can "humanise" their digital presence.
If one of your business objectives is to exceed customer expectations at every possible touch point, then 2020 has made your job a lot tougher!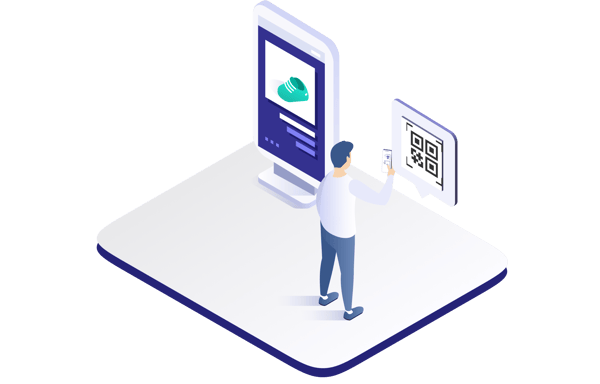 1.2 Knowing the true Customer Journey is a starting point
Applying an omnichannel approach to the customer is going to be a primary challenge for many retailers in 2021, as retailers look to ensure that every touch point, regardless of channel, is capable of delivering a brilliant customer experience.
Unfortunately, most retailers are struggling to achieve this because they are still missing the fundamental pillar - the ability to capture and utilise Customer Behaviour (Not just Sales) Data, particularly offline. Some retailers can access basic Customer profiles in-store, but not that many retailers can provide a hyper-personalised experience in-store by utilising 360 Customer view, online wishlists or browsing history. And even fewer retailers can actually capture offline customer behaviour, such as in-store interactions with store associates (not just transactional information) - it is this area which we believe will become a higher priority in 2021.
1.3 Bringing offline to online
If current customer expectations have been derived from online, then the store has some catching up to do. Retailers will have to draw upon offline's top advantage over online interactions - the human touch. Retailers will need to prioritise the role of the store associate in 2021 and evaluate how their role can be used to to exceed customer expectations (more of that below).
However, If customers continue to express reluctance to visit stores in-person, retailers need to think about bringing the in-store experience to the customer - this could include mobile store initiatives such as MUJI'S "to-Go Bus". Alternatively, there is the wave of remote selling tools that are being deployed to bring the personal touch into the homes of customers. With so many different ways that we can now interact with the customer, retailers will increasingly take a holistic view of their business in 2021 to see how they can consistently delight customers however they choose to interact with your brand.
The pandemic has given retailers a sharp wake-up call: as digital adoption accelerates and customers expect increasingly personalised services, retailers will need to find new ways to enhance the in-store and online experience, integrating the human touch across both channels.
2. Running the Business - A (Different) View from the Top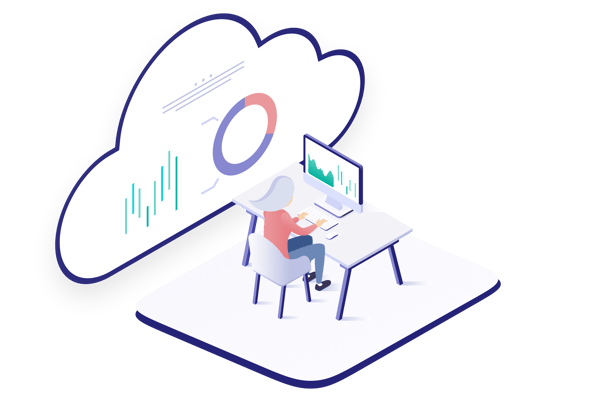 2.1 Acquiring New Customers: Utilise Stores to reduce your CAC and increase LTV
The growth of online sales carries one particular problem - increasing Customer Acquisition Costs and lowering LTV due to brand switching. Multichannel retailers will need to think how they can balance the structural costs of physical retail with the growth of online retail. Although stores are a big overhead for retailers - weighing in at up to 40% of operational costs - stores continue to be a valuable asset when compared to an increasingly saturated online market, where it is becoming difficult to make customers aware of your presence and even more difficult to retain those customers.
For retailers wanting to keep their customer acquisition costs down while improving the lifetime value of a customer, the store is a good place to invest
2.2 Align Store Performance Measurements with Ecommerce KPIs
The store gives a brand its presence, visualises the product collection and offers an important human touchpoint for customers. The focus of the retailers will increasingly be on two areas:
How they engage existing traffic in-store by making the store more of a destination and the experience more personable
How they measure Stores performance when it comes to contributing to a customer LTV and reduced CAC
Think here of mini-fulfilment centres to offer more options for customers, such as buy online pickup in store (BOPIS) or reserve online pickup in store (ROPIS), return to store, click & collect, buy in-store ship to door or even fulfil to fitting rooms. Retailers should also capitalise on the experiential component of stores, such as by hosting appointments for styling advice, or self-serve technologies to give customers access to inspirational content.
With these digital touch points in place, the store will catch up to ecommerce, and the board will for the first time have a single view of its multichannel business, using the same KPIs from new customer acquisition costs and LTV, through to granular attribution and conversion metrics on how each channel contributes to the other.
Either way, the metrics we use to measure store success will change.
2.3 Changing Faces on the Board and C-Suite
2020 saw a number of high-profile departures from retail management, and, going forward, decision-makers will need to prove that they can not only react, but anticipate the evolving needs of the increasingly connected customer. The retail industry has been yearning for disruption for a long time, but now it is absolutely clear that without new faces on the Board (and new skillsets), the companies won't be able to transform and be successful in their new environment.
We can expect to see a growth in the number of Change/ Transformation Managers, sitting alongside CEOs and Customer Experience (CX) leaders who are equally looking at ways to serve a customer differently.
Our prediction for 2021 is that these roles will become increasingly valued within retail, helping to steer the short- and long-term strategic direction of the business. Many of these people will come from other industries - Strategic Consulting, Technology, Banking or Telecom.
With growing attention on retail transformation, (and customer experience/ unified commerce in the short- and mid-term), we may even see more examples of these individuals evolve into the next CEOs of retail, following the likes of Wilko who recently promoted their Transformation Director as the Group's new CEO.
3. The Ever Shifting Role of the Store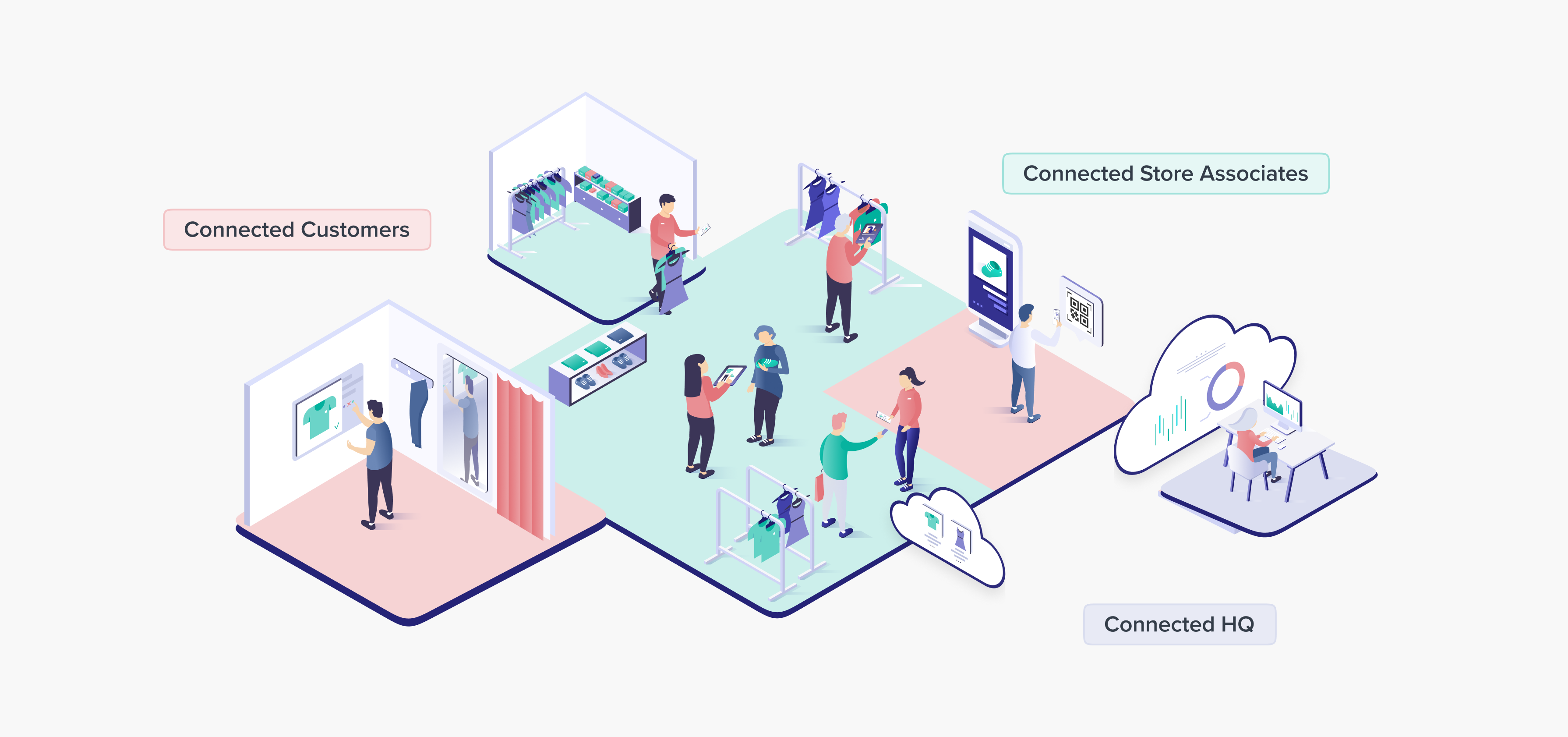 3.1 Mini-Fulfilment Centres
Store formats will continue to evolve in 2021 to satisfy demand for fulfilment services (as we mentioned above). As early as March 2020, US brand Kendra Scott announced that all 108 of its stores would be converted into fulfilment centres. With continued store closures and retail restrictions on the cards, this trend is likely to continue throughout much of 2021. Only last month, for example, UK retailers as diverse as Space NK and Waterstones announced they would be using their stores as fulfilment spaces to facilitate same-day collection over December so that last minute festive shoppers could pick up presents right up to Christmas Eve.
3.2 New Store Formats
Even before stores reopen from lockdown measures, retailers need to think afresh how the entire floorspace (front and back) can be repurposed for the changing needs of the customer. Alongside a continued rise in dark stores, we should expect to see retailers consider reducing the shop floor space used for browsing to accommodate enlarged stockrooms (to facilitate BOPIS options and in-store ordering). This shift will in no way diminish the customer experience, but make the space easier to navigate without having to tackle large blocks of the same product. Customers will be able to find the products they are looking for much more quickly by using in-store technologies to request the product specifications they need, along with all the fulfilment options available to them.
3.3 Digital Fitting Rooms
For apparel and fashion, we predict that more shop floor space will give way to fitting rooms. With the deployment of digital fitting room technology, customers will be able to browse and request that products be brought to them in the fitting rooms directly from the stockroom. Who knows, we may even see the full transaction taking place in the fitting room as retailers deploy self-service devices for a personalised and private end-to-end shopping experience.
3.4 Remote Selling Hubs
Finally, the proliferation of remote selling tools already being used by retailers worldwide will increase in 2021. Video selling, 121 emails/ texts/ whatsapp and Live Chat from Store will turn stores into remote selling hubs for stay-at-home customers unable or unwilling to return to the store. For those that are willing to return, store staff will be able to offer appointments so that they can be directed straight to the fitting room on arrival to begin their self-service in-store experience, or to a staff member to conduct a 121-shopping experience on the shop floor.
"The need for stores remains strong, but the reason to go to the store is changing"
- McKinsey & Co
When combined, these services will continue to shift the function of the store from being purely transactional to being acquisition and retention centres. To accompany this change in store function, there needs to be a corresponding change in the way we measure store ROI. This is where data and analytics come into play, allowing retailers to finally capture the CAC (Cost of Acquiring a Customer) of a store and to make data-informed decisions about how best to personalise the customer experience thereafter.
4. Changes to the Retail Workforce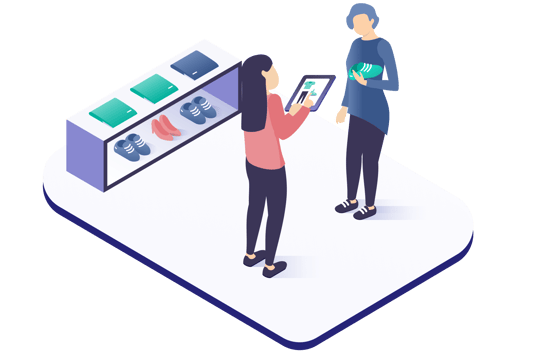 4.1 Service Levels
In order to accommodate the changes in customer expectations we've mentioned above, we are likely to see changes in the role of store staff. The level of service that is provided will come under greater scrutiny as customers return to stores for this primary reason over online shopping. For this, we predict that there will be a shift in hiring policies to prioritise candidates from service-oriented industries, such as HoReCa (Hotels, Restaurants and Cafes), where the customer comes first, and service is king.
4.2 Remote Selling Specialists
The role of what Fabletics are calling "omni-associates" is likely to diversify even further - in-store employees will be able to use remote clienteling to give customers personalised styling appointments, video consultations, or even assist in virtual 'try-ons'.
4.3 Upskilling and Measurement
To support the retail workforce, there will be a big drive to upskill colleagues in the use of in-store technologies to enhance their service delivery. This will also give HQ Teams the opportunity to set KPIs and measure performance in a granular way that has not bee possible before, giving management teams an opportunity to measure performance companywide. This will result in the retail force being managed from a HQ level, with area managers being deployed as technology specialists to train and increase adoption of the technologies.
5. Greater Agility in facilitating New Service Models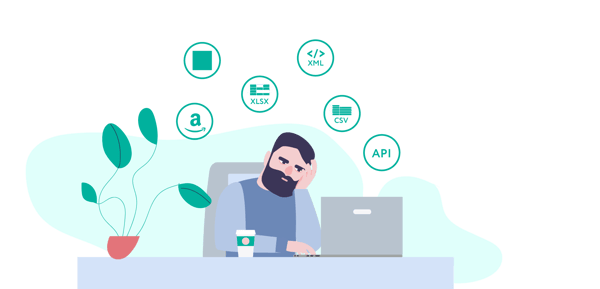 5.1 The technology infrastructure trap
From a technical perspective, 2020 showed us that the retail industry was not prepared for change coming so forcibly. The pre-Covid mindset was that change will come gradually, with long transformation and re-platforming roadmaps alongside big CAPEX price tags to match. But, as soon as the pandemic hit, the inefficiencies of this plan surfaced. You just need to look at the revenue lost by the likes of Primark (who did not have an online presence) to see the effects of not being able to leverage technology to adapt to changes in market demand.
This is not an easy problem to fix: many retailers are still weighed down by legacy technologies that have little or no flexibility to support new service models. Over the past year, we have seen retailers respond by scrambling to deploy quick fixes in the form of accelerated investments, but although there have been huge investments, retailers need to ensure that they are not caught in the same trap again.
5.2 Increased focus on Unified Commerce
In 2021, management teams will prioritise unifying their systems and departments so that they are all integrated together - this will generate rich company-wide insights and feed into a greater emphasis on Unified Commerce.
What's clear is that, even though 2021 will certainly be a challenging year of recovery for retail, there are also exciting possibilities for the industry. Whether it be in store formats, workforce enablement, meeting new customer expectations or digital transformation, making the right decisions to accommodate these changes from the top of the organisation to the bottom in both the short- and long-term will be crucial. If you would like to discuss any of the topics we have raised, please do not hesitate to get in touch.