September 12, 2023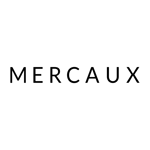 Mercaux
As retailers' thoughts shift to the Golden Quarter, one thing is certain – it is set to be an unpredictable one. According to PwC, consumer sentiment is now returning to normal levels after months of lows. With additional macro-economic pressures to contend with during peak season, retailers need to consider all options to ensure that every customer entering the store has an incredible experience and, ultimately, purchases.
The challenges aren't new, but they will certainly be more noticeable this year;
1. Relieving pressure on store staff to replenish stock




2. Giving store staff the tools to answer customer queries quickly




3. Ensuring customers are able to access product availability easily




4. Inspiring customers to increase their basket size with product recommendations




5. Eliminate long lines at the cash register or offering alternative ways to pay




6. Flexible fulfilment options for customers who don't/can't take from store
With peak season just around the corner, solutions to combat these problems need to be quick to deploy, easy to understand (from both store associates and customers) and need to genuinely deliver a better in-store experience so customers leave happier, and staff feel less stretched and more supported from HQ.
Here, we share a few tips that can help you during peak season:
1. Give your customers the digital tools to serve themselves
The fear of a recession off the back of high inflation is a real concern for all of us and retail is no exception, which in some cases will result in retailers rethinking their staff, store and stock positions. With a real possibility that we may have less staff in stores this peak season, consider giving your customers the digital tools to serve themselves so they can still easily access product descriptions, availability of inventory and product recommendations. The quickest solution - one that you can deploy in time for peak season - is a Progressive Web App (PWA) which goes beyond product discovery and into "Universal Basket" creation. A PWA can be viewed as a digital store associate in the palm of your customers hands, there to help;
Scan Barcodes to access product descriptions and company-wide availability

View recommendations for complementary products being viewed (increasing UPT)

Discover new products, not only from the store itself, but from the endless aisle

Access online wish lists & baskets (Universal Baskets), and a

dd new in-store items to your online wish list

Creating Universal Baskets in-store, save them to online profiles or self-checkout

Transfer Universal Baskets to store associate devices to continue shopping or perform assisted checkout
Research (Bazaarvoice) revealed that 82% of smartphone users consult their phones on purchases they're about to make in-store. With such a large percentage of shoppers being influenced by digital content in-store utilising a PWA (as opposed to have a customer search on Google) allows retailers to closely control the in-store shopping experience for customers, and provide a solution that has been specifically created for the needs of the in-store shopper. With the pressures of shopping (listed above) elevated during peak season, basket abandonment is more of a threat to retailers, which is why the creation of these Universal Baskets can be so valuable to recapture abandoned in-store baskets at a later time when they are next online, or return to store.
By tracking the customer's behaviours during store visits through the use of the PWA, retailers are also able to enrich the 360 profile of the customer with in-store data, making future engagements even more personalised by including the full omnichannel journey (you can see this in action here).
Speaking of delivering a hyper-personalised experience - this is still possible during peak with the right tools:
2. Don't let a busy store detract from a personalised experience
We expect shoppers to take longer to purchase as they make more informed decisions on their purchases. If you are able to provide customers with personalised recommendations in your stores compared to the competition, then they are naturally more likely to spend their money with you over the competition. The trick here is to present product recommendations that are highly targeted to the 360 profile of the customer (built over previous store and online visits) efficiently, so the dwell time in-store is low. This not only provides a great experience for the customer as they find the products they want quicker, but it takes pressure off your staff to dedicate long periods of time with individual customers.
The first recommendation here is to ensure that your clienteling solution is connected to your PWA. After a customer has scanned the QR code to access the PWA in-store they identify themselves (e.g. by scanning a loyalty card or logging into their online profile), which in turn will release automated recommendations from their 360 profile into the PWA. This, alongside accessing their online wish list, will provide a highly personalised experience.
For those times when your staff are serving customers, it's imperative that they can access clienteling on their own devices to provide recommendations with the same speed that customers can with self-serve. By connecting your assisted selling & digital styling solutions with Clienteling staff are able to not only present product descriptions, inspirational content and "complete the look" recommendations, but they can also provide live availability of items from across the business and create mixed baskets of products that can be transacted and fulfilled in a single transaction. We announced how with our partner, Fluent Commerce.
This incredible level of flexibility in the final step of a customer's path-to-purchase is where you will really stand out when it comes to peak season CX, and is why the next two points are dedicated to an area often overlooked by retailers. Those that manage to crack this will truly stand heads and shoulders above the competition:
3. Eliminate the need for customers to wait in a long line at checkout
Being faced with a long line at the cash register is the number one reason for basket abandonment in-store (Research by Adyen revealed that 87% of consumers have admitted to leaving a store when faced with long lines). With increased footfall during peak, the lines will be the longest we see all year round. Giving customers multiple options in completing their transaction will inevitably result in less abandonment and better conversion. Self-service devices are an obvious first step to speed up the process, but by thinking for strategically about the checkout process in the long term will allow you to develop this area of the business quicker than the competition.
By decomposing (what is composability?) the final step in a customer's path-to-purchase into basket creation, basket transfer and checkout, you open up a world of possibilities for your customers. You can even provide your customers with the ability to checkout on their own devices using the PWA mentioned above, meaning they can shop, create baskets and checkout anywhere in-store, all without having to join a single line.
The benefits of decomposing the checkout process also extends to methods of payment in-store, so methods such as Buy Now, Pay Later (BNPL) and Paypal can be used to transact in-store. According to recent research, the number of consumers using Buy Now, Pay Later (BNPL) services is expected to reach more than 900 million globally by 2027. This growth is driven by the anticipated economic difficulties set to impact spending habits. While for many, retail spending is set to become tighter, the rise in BNPL is driven partly by affluent consumers too, with 71% increasing their BNPL spend.
By offering BNPL in-store, retailers can offer the flexibility money-conscious consumers require. BNPL comes as standard for most e-commerce operations, and through the re-use of APIs and a composable payment infrastructure, it can be brought into the brick and mortar space. All of this can be achieved through Next Generation Checkout, which finally brings much-needed payment flexibility and innovation into the store.
If you're interested to know more about the ROI for Legacy Monolithic versus Next Generation POS, you can read an article here by our VP EMEA, Shaun Britton.
4. Offer flexible fulfilment options
The number one thing consumers would change about online shopping is "faster delivery" – the store should take advantage of the infrastructure that the e-commerce boom has brought with it in order to leverage stock across the business effectively. Using the store as a fulfilment centre for online stores can be both economical, environmental and faster than traditional fulfilment for online orders. Flexibility in fulfilment should also be offered to customers entering your stores.
Smart fulfilment is already a reality. For instance, Fluent Order Management architecture, from Mercaux partner Fluent Commerce, provides retailers with the tools to connect their technology systems, sync inventory in near real-time, and update fulfilment logic. As a result of the seamless integration with Fluent Order Management, Mercaux is able to surface near real-time omnichannel inventory and offer flexible fulfilment options to store associates and customers in-store using their assisted selling and self-service digital experience solutions. We mentioned above that "mixed baskets" that are being checked out in a single transaction in-store can now be fulfilled automatically from their various sources.
So, if a customer comes into store laden with bags from a busy day shopping, you can arrange a shop-in-store-ship-to-door transaction. Alternatively, they may have created a basket in their PWA that includes online inventory and inventory from another store. No problem. They can decide whether to click and collect an order for another store, or have it all sent home.
A staggering 67% of customers walk out of shops empty handed because they were unable to find the product they wanted. Retailers can make the most of offering flexible fulfilment options when ordering items in-store for home delivery. Additionally, the customer gets another touchpoint when products arrive at their home a few days later.
Furthermore, Adyen finds that more than half of consumers would be more loyal to a retailer that lets them buy things online and return in store. "Smart returns" as they are being coined comes as standard when you extend the reach of your OMS provider into store.
How are these suggestions made possible in weeks instead of month? Through composability!
Having a Composable Architecture means that every component of a retailer's digital offering is pluggable, scalable and easily replaceable – we talk about it at length in this infographic. In short, composability enables retailers to respond to changes in the market in a faster way, building resilience to turbulent times, ultimately bringing agility without the need for lengthy IT transformation projects.
By choosing composable solutions, retailers can future-proof their business – and this is more easily achievable than you might think.
Get in touch to see how Mercaux can help future-proof your store for the Golden Quarter, and beyond.