August 20, 2021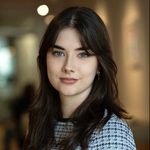 Akvile Peckyte
Marketing Executive
When thinking about in-store digital transformation, retailers may have preconceptions that their infrastructure is not able to support such tools. Although there are substantial benefits to launching digital capabilities in-store, retailers could be missing opportunities to unlock the store's true potential - using their existing infrastructures.
To shed light on this issue, we have created a g

uide

which
provides the whole Retail HQ Team (both commercial and technical) with insight into how their existing infrastructure could work with companies such as Mercaux. Within this guide, you will find answers to the commonly held myths of digitally transforming the store, such as:
You have to have a full suite of backend systems deployed to launch digital solutions
Transformative technologies require the latest "New-Age" backend systems
Integration is an arduous and complex process, taking up a lot of resources (both hours and CAPEX)
It takes a months, if not years to fully rollout to all stores
Once deployed, it's hard to track and analyse performance
Visit our Business Readiness Guide here where all will be demystified. Short on time? I've included a short synopsis of what is covered below:
How do In-Store Digital Technologies work?
A store is digitised by connecting your existing backend technologies (such as POS, PIM, OMS and CRM) with staff and customers in-store, through several different interfaces, such as hand-held devices, touch screen kiosks or through a customer's own mobile device. Some solutions connect to multiple backend systems through API, whereas others only need one in order to launch. They can also work through simple feeds such as CSV files.
Why In-Store Digital Transformation now?
By bringing digital capabilities in-store, you connect offline and online channels, provide store associates with the information they need to deliver a faster and more personalised service and enable new in-store scenarios. This is what is being expected by customers after the reliance on e commerce during the pandemic.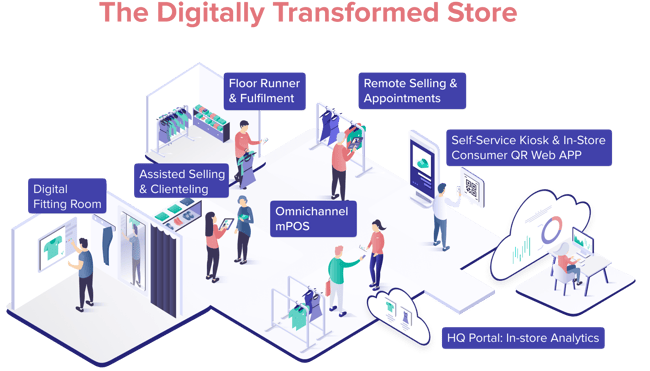 The above "Connected Store" highlights some of the technologies you could deploy in your digital transformation roadmap, such as Assisted Selling, Clienteling and Remote Selling.
How easy is it to integrate?
When considering your digital transformation roadmap, retailers should liaise with their IT team to discuss what architecture they currently use. Traditionally, the architecture has limited the different technology vendors retailers could work with. However, this no longer has to be the case.
Contrary to other providers, Mercaux has a flexible integration layer that can deal deal with all eventualities, working with the three main types of architecture systems: monolithic, API and hybrid. If you're wondering what these are, take a look at the Business Readiness Guide where we explain more.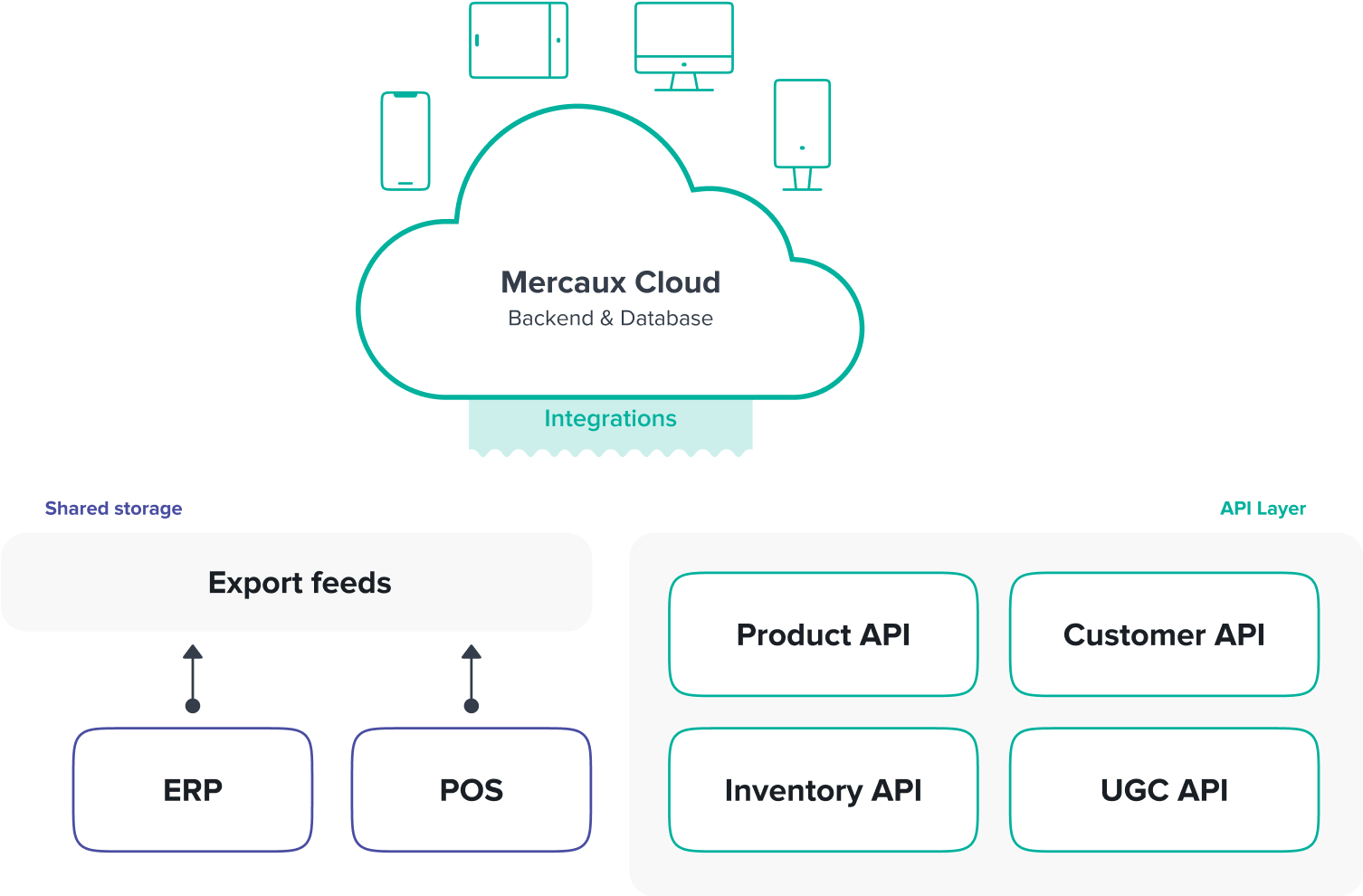 A visualisation of hybrid architecture
Launching In-Store Digital Technologies
For in-store digital technologies to work, you will need to "feed" them with the right content and data. Our Business Readiness Guide ensures your team will be able to understand what these are and where they live in your existing infrastructures.
Read the full guide by following the below link, which features all the information you need, as well as an example of what a typical onboarding project looks like.
Alternatively, if you have any questions about your in-store digital transformation journey, please do not hesitate to get in touch.