June 8, 2023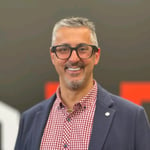 Domenico Antonucci
In the fast-paced world of retail, where making strategic investments in IT solutions is crucial for staying competitive and driving growth, no project ever starts without a clear view of "how much" it will make you or save you.
However, all too often, the "how sure?" and "how soon?" questions never face quite as much scrutiny as the all-important ones focusing on the tangible benefits. So, what happens when your project overruns and ends up costing more? Ultimately, you may end up delivering less of the intended value, as things in your business changed by the time you completed the project. More importantly than just the loss of profit, you can lose your competitive edge. Who will be held responsible? Here are the top questions you should be prepared to answer.
Setting the scene
Historically, as long as your retail business hit its numbers, you had a slightly longer runway to land your project. It is only when you start missing your projected revenue numbers that you must start making painful decisions. This year, consumers are facing the hardest economic pressures in over a decade. The facts are clear – the consumer has less money to spend, and unless your product is essential, you may find that they cut their spending with you altogether.
So whether you're buying or selling a new retail IT project, here are the three questions you need to be able to answer before you take your proposal to the CFO, and you should make certain that you've got the answers.
1. "How Much" Will It Make You or Save You?
What's the financial impact of your proposed project? The primary consideration for any retail IT investment is assessing its potential to generate financial gains or cost savings. Will the solution help increase sales revenue or streamline operations to reduce expenses? You need to be very clear on the expected impact on the bottom line.
For instance, Assisted Selling tools can significantly contribute to driving up sales by enhancing customer engagement, improving sales associate product knowledge, and streamlining the sales process, alongside adding Endless Aisle and save-the-sale capabilities.
Similarly, implementing a Next-Gen POS system can connect the omnichannel dots in-store to provide unrivalled customer service, improve inventory management, and drive sales even further. However, merely analysing the financial implications to justify the investment (and of course, align with your business goals) won't be enough this year. Remember, your CFO is under tremendous pressure, and they need you to showcase exactly how much you can improve sales. As a buyer, you need to ask your vendor how they will help you prove out the numbers, and you likely need your leadership team to be involved in those calculations.
2. "How Soon" Can You Deliver Savings or Increased Sales?
Remember, in an economy where the Bank of England is dampening consumer demand, this time window needs to be weeks and months, not years. For now, unless you can deliver the value this year, whether that's increasing sales or cutting costs, you should probably be doing something else.
For example, investing in Assisted Selling tools can yield rapid results by maximising sales opportunities in stores, and extend customer reach by connecting them to your online store with the Endless Aisle to help you secure your share of a shrinking customer wallet.
Alongside evaluating other projects, you need to assess the ROI timeframe and manage expectations. If your project has a longer payback period due to higher implementation and integration complexities, you need to ask yourselves – is it absolutely critical? Could you break that project down into smaller chunks (each delivering value), or can it be shelved for now?
3. "How Sure" Are You That You Will Deliver Value & On Time?
Investing in any retail IT solutions entails certain risks, but nonetheless, ensuring project success is crucial. A failed project not only results in financial losses, but also puts you at a competitive disadvantage.
If you're lucky, your sales will generate profits to pay for the failed project. Nevertheless, you will never be able to recover the time lost to your competition. You can mitigate this risk through thorough evaluation and due diligence, considering the solution provider's track record, implementation methodology, and post-implementation support. In truth, this is standard practice we have all been doing for years, and yet still projects overrun, cost more and deliver less.
What can you do to ensure success?
To overcome this, you need to ask your vendor how they can help you mitigate the risk. Now this clearly presents difficulties if you are talking about an ERP project, but retail transformation can be delivered quickly with smaller quick-win projects, such as Assisted Selling or Next Gen POS, where conference room pilots can be set up in a matter of weeks.
Will (or can) your vendor work with you to pilot their offering in a few stores, and effectively measure the impact on sales compared to other similar stores in your estate? Will your vendor agree on meeting key milestones or KPI's as part of the agreement? I.e., they don't get your full commitment until you are 100% certain you are getting the value you both agreed could be achieved during the selection process?
Investing in retail IT solutions can be a transformative step for retailers seeking growth and operational efficiency. By prioritising the financial impact, return on investment timeframe, and project success assurance, you can make informed decisions and maximise the benefits derived from these investments. So, if you want to stay ahead of the competition in today's dynamic retail landscape, when you are investing in new technology, make sure you nail down the "How Sure?" and "How Soon?". If you'd like to find out more about transforming your stores, please feel free to get in touch with me.