November 24, 2020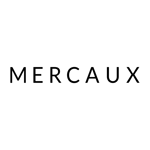 Mercaux
In a survey we conducted last week, 33% of the 1,500 respondents said they don't feel comfortable returning to stores yet. Acknowledging this, how can retailers connect with stay-at-home shoppers this holiday season and onwards to the January Sales? One answer might be for retailers to invest in their email marketing techniques. Read on to learn how email marketing is being re-imagined for this holiday season for 121 interaction with customers, allowing retailers to connect with anxious shoppers and drive sales without losing the personal touch that helps build customer loyalty.

Sending emails has long been a staple in retailers' holiday marketing plans - customers are used to having their inboxes full of suggested wishlists, gift ideas, festive bundles, and January sales discounts. But, despite the increasing popularity of email marketing - magnified by a growing e-commerce trend - retailers are losing out on sales because of mistakes with their email marketing.

Where are retailers going wrong with their email marketing?

Forbes revealed that the biggest pet peeve customers have when it comes to email marketing is lack of personalisation:

Personalised email communication is no longer a competitive advantage but a must-have: a significant 49% of consumers said they'll be more tempted to buy from a retailer who sends personalised cont

ent

this holiday season

.


There are clearly big sales opportunities to be had if retailers can perfect their email marketing strategy. Here are our top 5 tips.

1. Personalise Emails with Behavioural Data

Rather than send generic emails that simply swap one customer's name for another, you should give customers special treatment by emailing them personalised looks, customised baskets and bespoke invitations to inspire them to keep shopping with your brand, based on their previous offline and online engagement with your brand.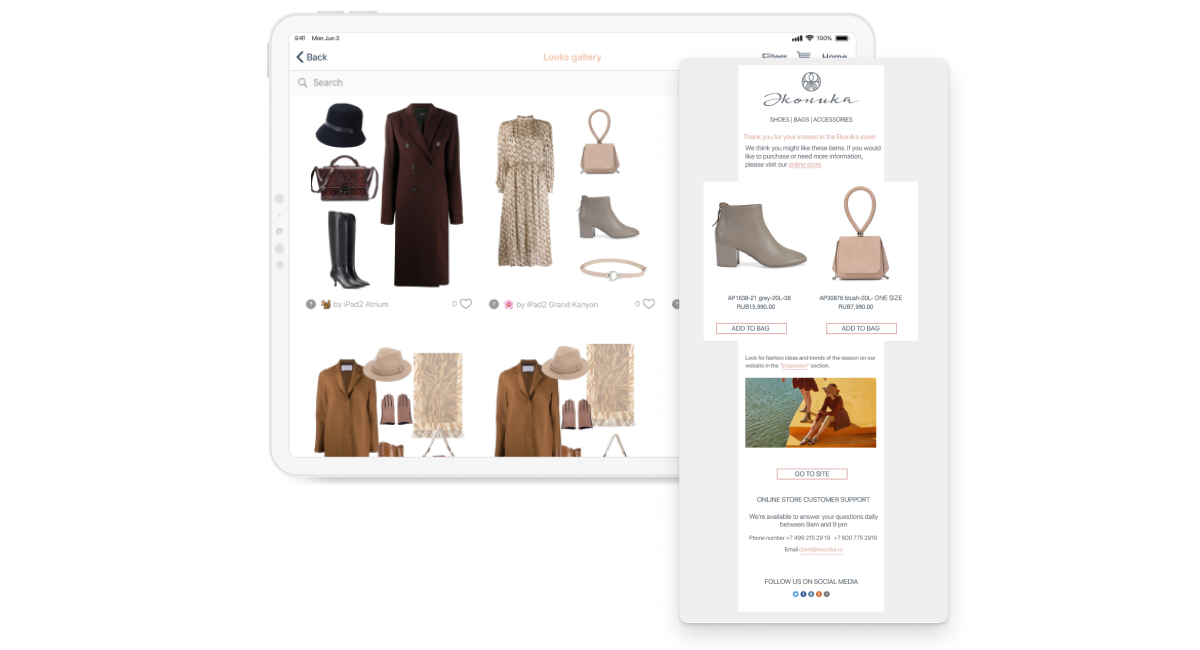 As Forbes' survey results shows, one of the most important personalisation aspects to get right is purchase history (e.g. not sending a customer a suggestion for a product they've already bought). Retailers should align their email strategy with behavioural data such as a customer's purchase history and product wishlists. This means that, for a customer who has a purchase history of buying pairs of trainers, you could email them a tailored product bundle including socks, laces and "shoe care" products in a bid to boost customer conversion.
2. Experiment with 121 Emails
To take personalisation to the next level, retailers should think about implementing 121 email communication.
Here at Mercaux, we saw the benefits of hyper-personalised emailing marketing during the first COVID-19 lockdown. For example, one of our customers - a footwear retailer with 100+ stores - used our Clienteling Solution to engage with customers remotely, harnessing data gathered from previous engagements to personalise their emails. Each Store Associate was given a target to contact 40 customers per day, resulting in 6,400 personalised emails sent to customers in the space of a few weeks. All this increased incremental traffic to the website, generating online sales that would not have occurred had this initiative not been deployed.
3. Create Personalised Promotions
In BCG's recent survey, 42% of consumers said they are concerned about personal finances this festive season. This means that consumers are more likely to shop around and switch brands for better deals - indeed, McKinsey & Co have found that only 12% of consumers intend to stick with their usual brands for their holiday shopping.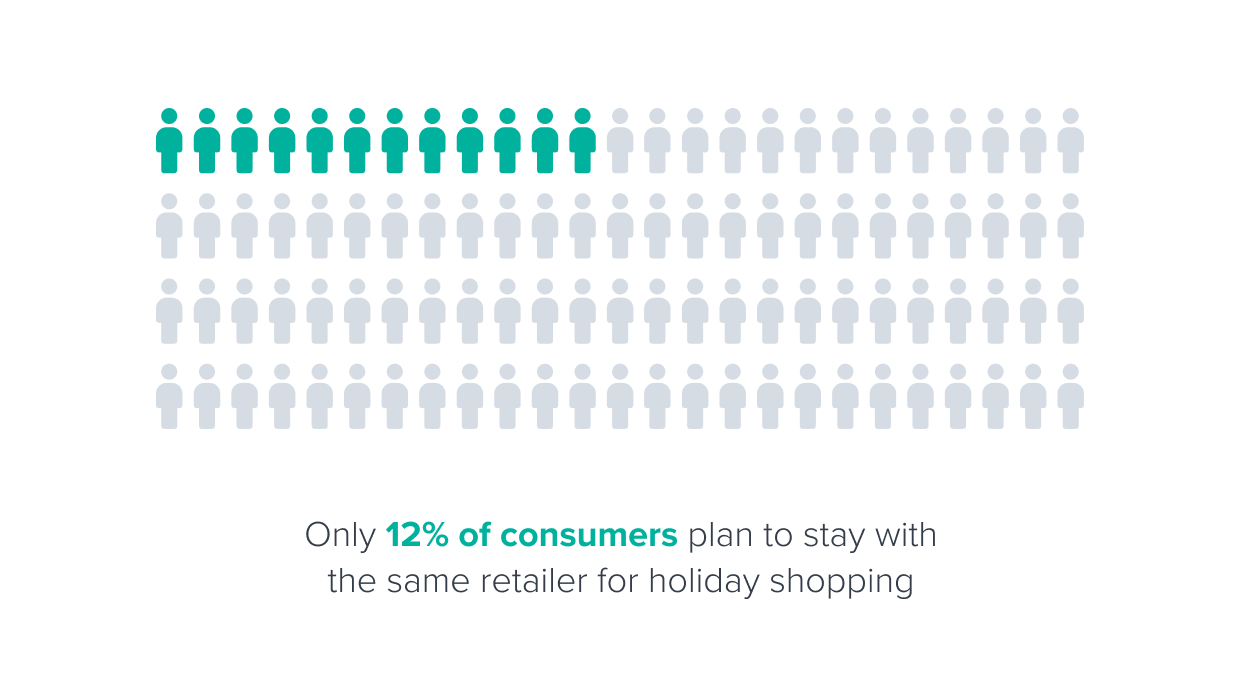 Source: McKinsey & Co
With brand switching on the rise, personalised discounts are the key for retailers wanting to win back existing customers and entice new ones - crucially, 25% of consumers still say that a personalised email campaign would tempt them to remain with their current brand.
To keep customers from shopping elsewhere for the sake of convenience or affordability, it's important to send them tailored emails that couldn't be replicated on a first time visit, for example giving customers special discounts on the products they have saved in their wishlist, or offering discounts on the products they bought last Christmas.
4. Diversify Beyond Products
Rather than overwhelm customers with countless emails on suggested products and discounts, show customers you care about them by putting together value-driven content. Retailers should think outside the box with their festive email strategy by looking at hosting charity raffles, product giveaways and virtual events.
Another way to diversify beyond the usual promotional emails is to take the focus away from shopping. Urban Outfitters, for example, has started to email its members "In-Store Music" playlists. Instead of heading into town to hear their festive tunes, customers can stream 65 of the brand's playlists - including festive favourites - while completing their shopping online. H&M also produce in-store music playlists.


Source: Spotify.com
5. Invite Customers into Store
Earlier in 2020, several retailers adopted a policy of appointment-only shopping to prevent over-crowded stores and long queues outside. As we head into the holiday season, shopping appointments can be used for competitive advantage. By sending your customers an invitation to book a festive shopping appointment, you are giving them a COVID-secure option while also offering a VIP experience - shoppers feel safe knowing they aren't surrounded by people in over-crowded stores and can instead enjoy a 121 appointment with a Sales Associate.
For example, Target has introduced in-store shopping appointments that can be booked via their website or by email.
For London shoppers who normally use this time of year to see the Christmas displays at the festive favourite, Liberty London, they can now experienced this by personal appointment.
If you're interested in finding out more about how you can drive sales and improve customer loyalty through email marketing, feel free to contact us at Mercaux.