June 20, 2023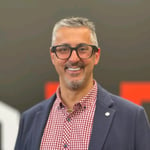 Domenico Antonucci
An EY survey (May '23) shows that 62% of UK Consumers are 'extremely concerned' by the cost-of-living squeeze. Not only that, but it is making them think hard about where they shop, including decisions like trading down from their trusted brands. If you're a retailer with brick–and–mortar stores, you need to ask yourself now – how are you going to maximise every single selling opportunity in every single store?
Londoners alone are set to be hit by a massive £1.4 billion of mortgage payment increases over the next three years, and the problem is not exclusive to the UK. At the time of writing, mortgage lenders are pushing fixed borrowing rates at over 6%, making mortgage repayments as a proportion of income the highest it has been in 30 years. This money won't come away from basic necessities like food, gas, electric, or other essentials. Disposable income will be directly impacted the hardest. So what can be done to ensure you still get a share of your customer's shrinking wallet?
An opportunity to upskill your staff, instantly
If there's a chance your shopper wants to spend money with you, you need to take it, as competition is higher than ever before, because there is simply less money for customers to spend. Whilst you can't clone your top performing sales associates, you could deploy an Assisted Selling tool that gives all of your staff the toolkit to serve customers just like your best performers would. In turn, every single customer who walks through your door gets the very best service experience to help them get what they want from your store. A great example of a retailer who has had success with this strategy is Jigsaw, who increased their in-store conversion rate by 11.5% and drove omnichannel units per transaction (UPT) up by 7%. All this was done without a lengthy project or the need to overhaul their technology stack as a result of opting for a composable platform like Mercaux, meaning that new modules can be switched on and live in a matter of weeks, not months or years.
Low risk, high potential
In order to see the greatest returns in an uncertain climate, retail transformation right now should focus on projects that are low investment, quick to deploy, and can give near-instant payback. This year is all about survival, maximising sales, and coming out strong when the economy rebounds. Whilst ongoing strategic long-term transformations are always important, retailers should ask themselves whether these can be deprioritised for the next eighteen months or so to make room for 'quick wins' that deliver value now.
Why is Assisted Selling the right choice?
This year, being able to increase conversion rates could be the difference between maintaining your like-for-like sales, and missing your sales targets completely. Anything that increases UPT and conversion rates should be the number one priority for retail leaders. With fewer customers coming through the door with money to spend, driving up the rates at which customers checkout will be the key area that allows retailers to continue maintaining wallet share. This means giving the customer unrivalled service — not leaving the customer's side to answer questions like "have you got this in a different colour, size, or style?". You cannot leave the customer unattended, and you can't afford to lose their attention. The only way to keep it is with fantastic, knowledgeable, engaged staff.
Now comes the good news – Mercaux can deliver Assisted Selling in your stores in as little as four weeks. You can put your best salesperson's skills in the hands of every associate in every store, every time they engage with a customer.
Retailers with tight margins may be hesitant to invest in a new solution at this point in time, but I'd like to pose you the following question. Can you afford to not invest in something that will allow you to drive up your conversion rates by over 11%? If you have any doubts about this, reach out to me and I'd be delighted to show how it's done, and how we have delivered this kind of success for retailers like Jigsaw, River Island and Springfield.