October 9, 2020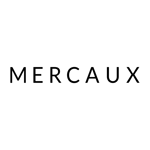 Mercaux
Four months after retailers opened their doors, anxieties about coronavirus continue to affect consumer confidence. In fact, in the survey we conducted as part of Mercaux's The Rise of Remote Selling in Retail report, we found that 36% of the 1,000 respondents still don't feel comfortable returning to stores and, amongst those who are happy to return, a significant 13% said they don't feel comfortable engaging with Store Associates.
These statistics beg a crucial question: if customers aren't willing to engage face-to-face, how can retailers continue using their brick-and-mortar channels to drive sales? One answer might be for retailers to invest in their remote selling capabilities.
In our latest report, we asked retailers and consumers about their attitudes towards shopping in the current climate and, even though many customers are still reluctant to engage face-to-face, our study uncovered that a huge 67% of these anxious shoppers would be happy to engage with Store Associates remotely.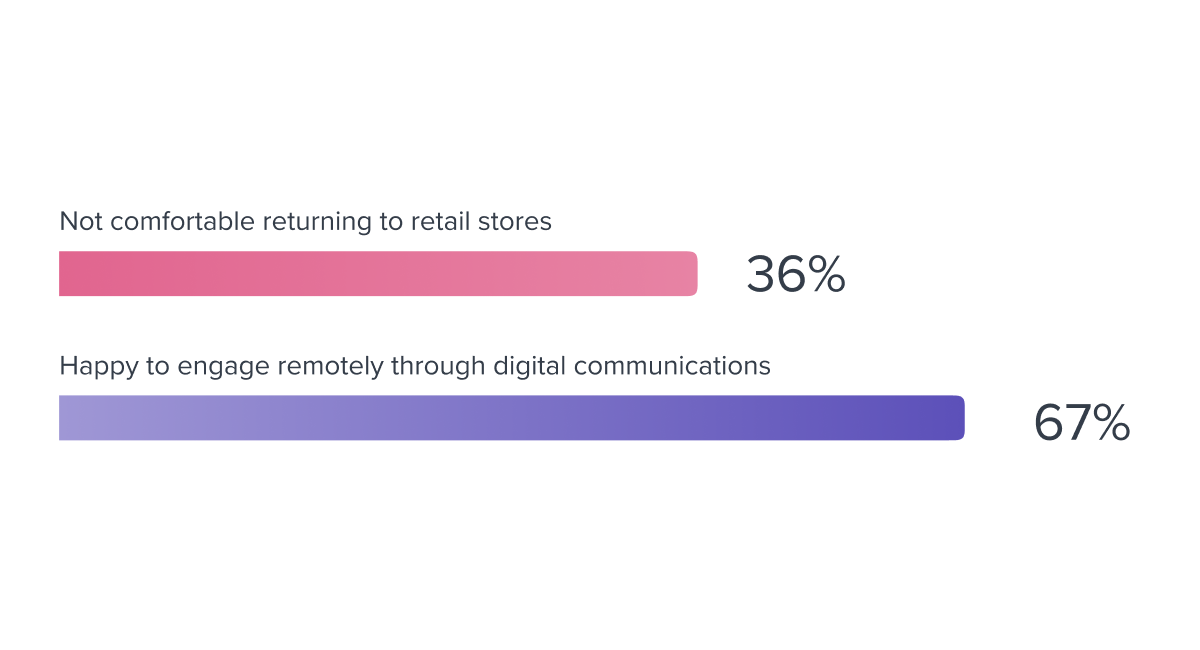 This means that there are big sales opportunities to be had if retailers can develop their remote selling capabilities: as our report explains in more detail, remote selling techniques can help you generate a new revenue stream from stay-at-home shoppers.
What is remote selling?
A full breakdown of remote selling – or virtual selling, as it's sometimes called – is available in our report, but, in its simplest terms, remote selling refers to a way of communicating with customers that doesn't involve face-to-face interactions. There are a number of different ways that retailers can implement remote selling, all of which can help you convert stay-at-home shoppers into sales opportunities.
When remote selling is used to its full potential, retailers are able to drive sales by giving customers digital access to the specialist styling advice of Store Associates.
Top tips for remote selling
Introducing remote selling via email is probably the obvious starting point for retailers, but our report goes on to explore plenty of other remote selling options that can drive sales while retaining the personalised touch of face-to-face engagement. Here are a few of the suggestions lifted from the report:
Web Chat
It is not uncommon to see a web chat function on retailers' websites, but these live chat facilities will struggle to drive sales if they are generic and operated by a bot. Whereas many live web chats are operated by actual people in a call centre or the retailer's HQ, there are clear benefits to using a personalised chat service run by in-store Sale Associates.
Our report gives more detail on how Store Associates can use live chat facilities to engage with customers from the shop floor, delivering a personalised shopping experience that rivals in-person engagement.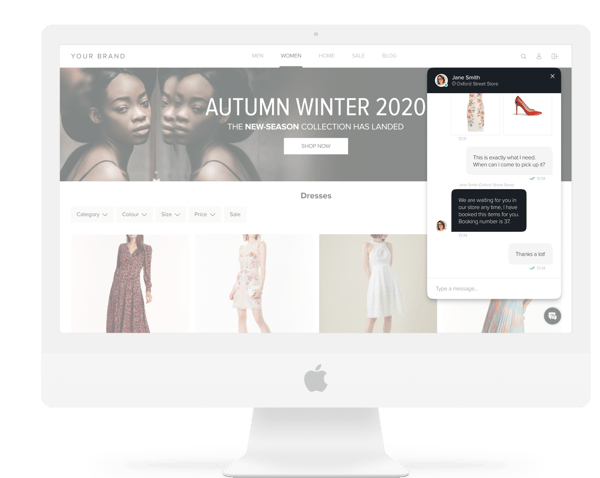 Advanced Email Marketing
Email marketing can be highly effective if used properly. Rather than sending generic emails to your customers (with their name simply mail-merged into the greeting), our report outlines the benefits of using customer engagement history and insights to create hyper-personalised emails through clienteling capabilities. To find out more about how you can use advanced email marketing to deliver leading customer service - and to see a case study of this in action - check out the report (details below).
Mercaux customer, Ekonika, tasked Sales Associates with sending out personalised emails to customers in their CRM database at the height of lockdown. Previous engagement data was used to ensure that the products being recommended were specific to each customer: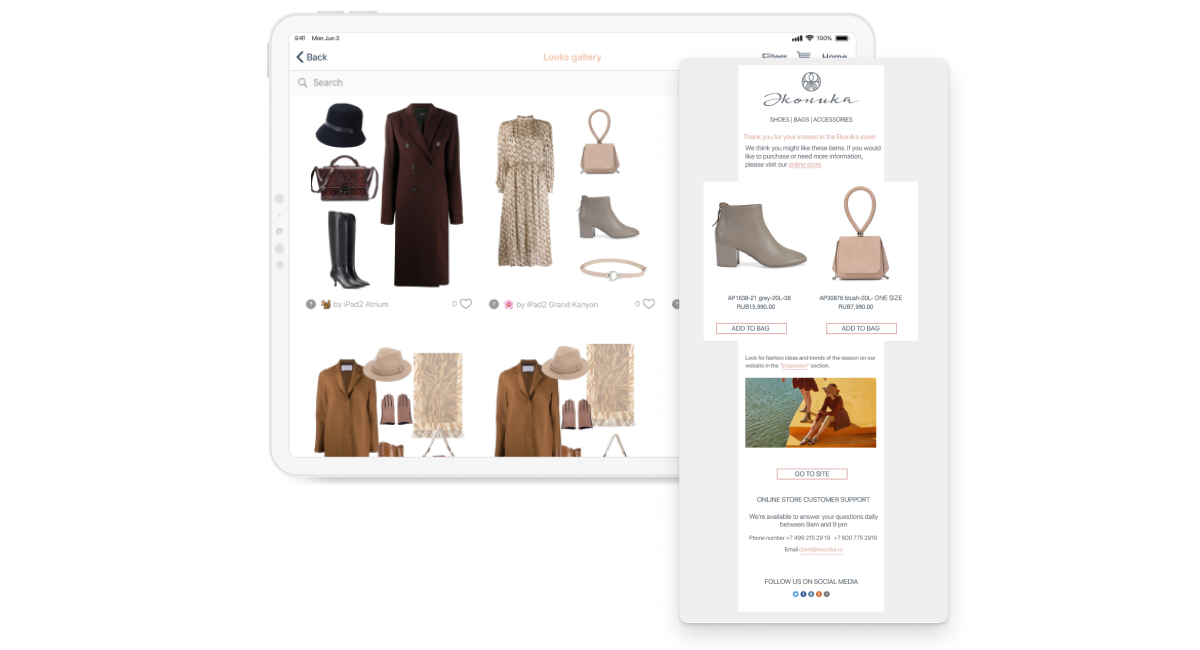 Here at Mercaux, we've seen first-hand the benefits that remote selling techniques can bring to retailers during lockdown. Earlier this month, for example, Holland & Barrett deployed our new store-side queue scenario, which enables customers to build a basket from an app outside the store - this innovative solution means that anxious shoppers only need to enter the shop to pay for and collect the pre-packed order.
Not only do these remote selling options boost sales by connecting with customers who are nervous about in-person shopping, but these also offer a way to future-proof your business. As we head into the winter, possible future lockdowns are a real possibility, and therefore remote selling - be it from store, or Sales Associates in lockdown at home - could become one of the only ways to continue offering top quality customer service.
Read the full report today to benefit from more interesting insights like these. To download your copy of The Rise of Remote Selling in Retail, please click here.